Trends in Contemporary Kitchens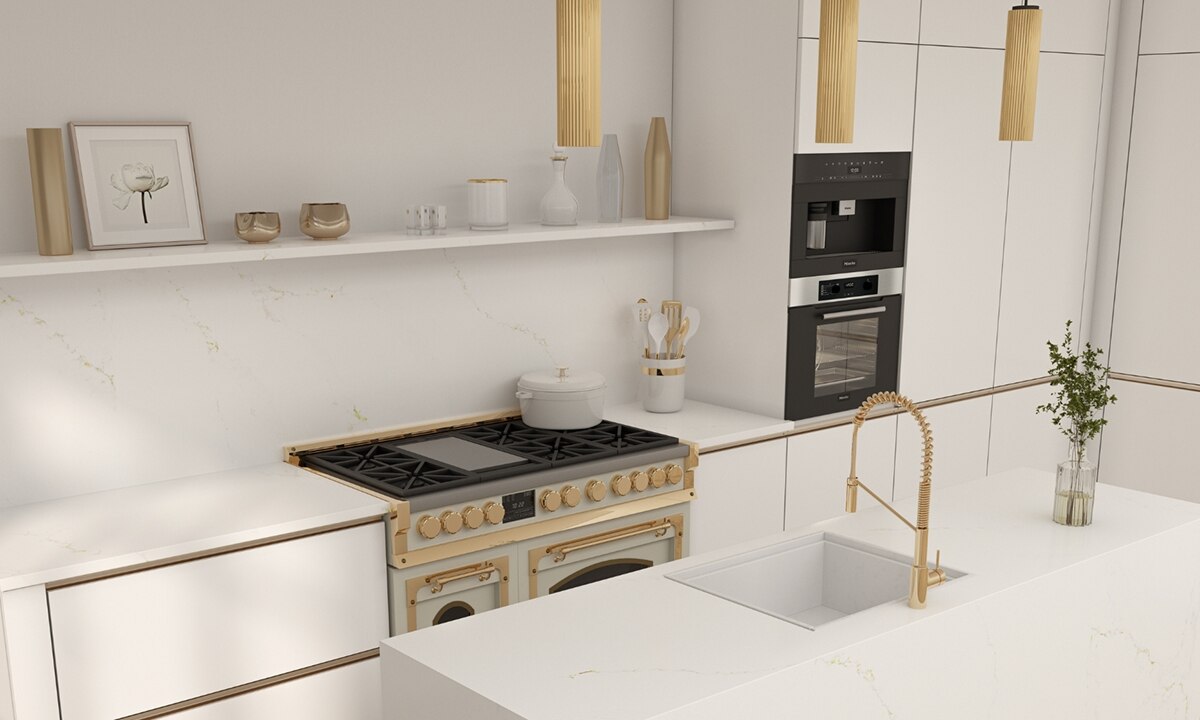 In recent years, contemporary kitchens have gained popularity, with many new designs containing at least some modern elements.
New trends toward minimalist living and cleaner lines have been adopted by homeowners who are looking to increase the space and functionality of their kitchens.
Here are some trends to consider when designing a contemporary kitchen for your home.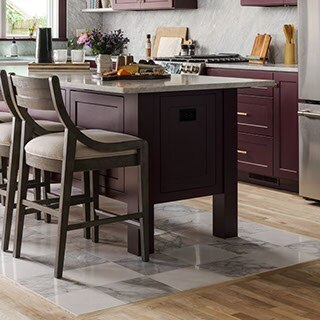 personalization
Personalization is a current buzzword in contemporary kitchen design. Every fixture, ranging from appliances to cabinets and freestanding islands, is now able to be customized to improve functionality according to your family's lifestyle. Personalization can encompass anything from colored knobs on appliances to custom cabinetry to "tile rugs."
Ever-expanding tile choices can now also help you personalize and add function to your kitchen. Gone are the days of only being able to choose a simple, traditional tile. With so many colors, shapes and sizes available, it's possible to select a modern tile that functions by protecting walls & floors from kitchen spills but also adds beauty and drama to the space.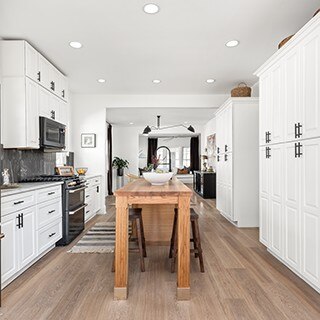 Innovative Storage
In order to achieve the clean, minimalist look of many contemporary kitchens, storage space is essential. Newer kitchen cabinets maximize the function of your kitchen by incorporating roll-out shelves to increase usable space. Customized storage solutions also give you a place to hide almost everything, including bulkier items such as smaller appliances or knife blocks. Finding ways to separate waste and store it until collection is another goal of a properly functioning contemporary kitchen. Thus, pull-out waste and recycling bins have become a common fixture. Show off your clean countertops with a polished, natural stone surface, which will give your kitchen an upscale, contemporary look.
Integrated Technology
As technology and home automation continue to evolve, the functional requirements of a contemporary kitchen are ever-changing. Charging docks and built-in spaces to place electronic devices are necessities in today's kitchen designs. Desks and other forms of workspaces are also commonly incorporated into contemporary kitchen designs, as this room is viewed as the heart of the household. For added personality, consider installing a mosaic backsplash to your workspace area.
The capabilities of smart appliances have also increased. Ovens, refrigerators, and dishwashers are now often controlled remotely, and cycles can be set to run appliances at off-peak times to save energy costs. If an issue develops while you're away, some manufacturers even make it possible to receive text alerts from your appliances.
If you're looking to upgrade to a more contemporary kitchen design with increased functionality, there are a number of trendy options available. Then tie your updated design together with the latest wall and floor tiles, which are designed to provide functionality, comfort, and beauty to your home. If you're ready to get started on your design, head to a
Daltile retailer near you
.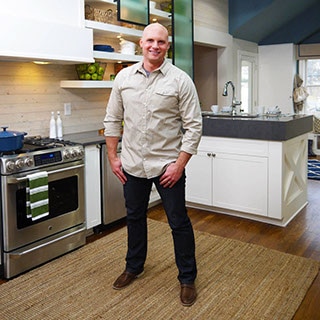 10 Money-saving remodel hacks
Chip Wade's offers his top 10 ways to save money remodeling your kitchen.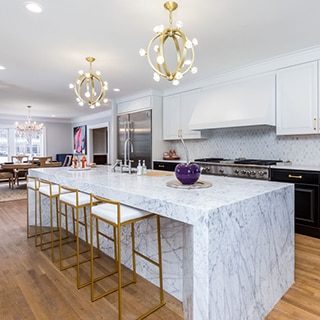 Shopping for Countertops
Selecting a countertop can be daunting. Chip Wade offers his top 3 things to consider.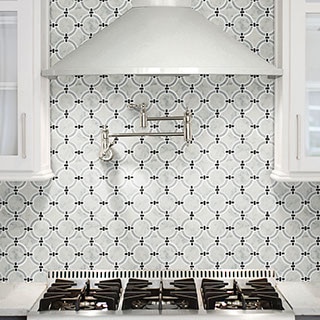 Natural Stone Backsplash
Our designers provide inspiration for natural stone kitchen backsplashes.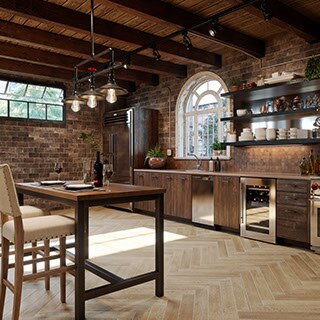 Wood Look Tile Trends
Here are the 3 newest ways to use wood look tile that are both timeless & contemporary.