HOW TO CARE FOR & MAINTAIN TILE
With proper cleaning and maintenance, you'll enjoy years of inherent beauty and optimum performance from your floor, wall, and countertop tile or stone.
Take a closer look at the care and maintenance of your specific tile type below.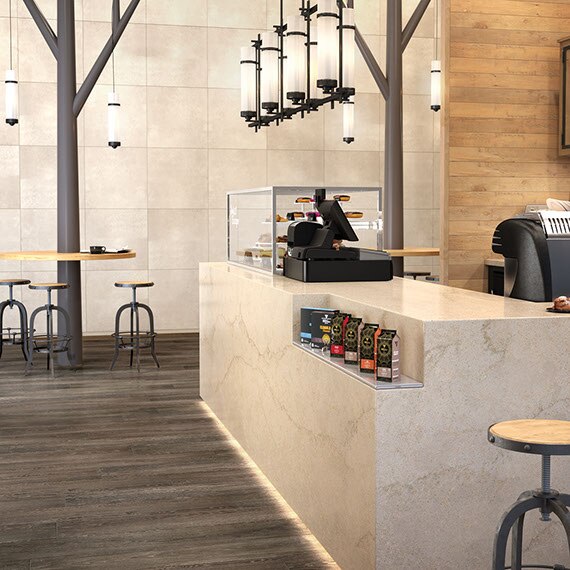 ONE Quartz Surfaces
ONE Quartz Surfaces are virtually maintenance-free and can be cleaned easily.
Glass & Metal tile
A non-abrasive cleaning compound is recommended for either glass or metal tile.
Quarry tile
Avoid using no-rinse enzymatic and organic acid-based cleaners on quarry tile.
Inspiration
See our inspiration tools that help you gather ideas and visualize your design.
How To Choose
Tile
Finding the right tile shouldn't be difficult. We've outlined tips to help.
pick a tile
pattern
Think outside the box and pick a tile pattern that will make your design unique.