DARING KITCHEN BACKSPLASHES
Backsplashes for kitchens come in limitless options—whether you want to be adventurous or you prefer something neutral. The backsplash is a great place to go bold because it's a small amount of real estate in your kitchen and won't be overwhelming. It adds personality and customization to your design for little time and money.
For inspiration, explore these five bold kitchen backsplashes.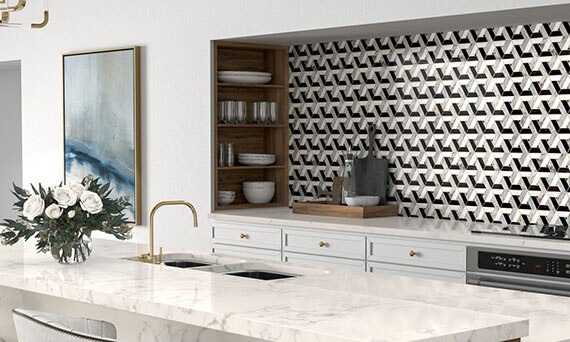 BOLD AND BLACK
Black backsplash tile looks great when used in a modern design. Consider a larger subway wall tile for spacious kitchens or lots of countertop. Remember to check out coordinating trim to add pristine edges and corners to your design.
For backsplashes for kitchens with farmhouse style that feature wood fixtures or furnishings, the bold outline of a black backsplash lends a contemporary feel to the design. If you decide to go with a black backsplash, you should also consider pairing it with a gray floor tile to harmonize the look.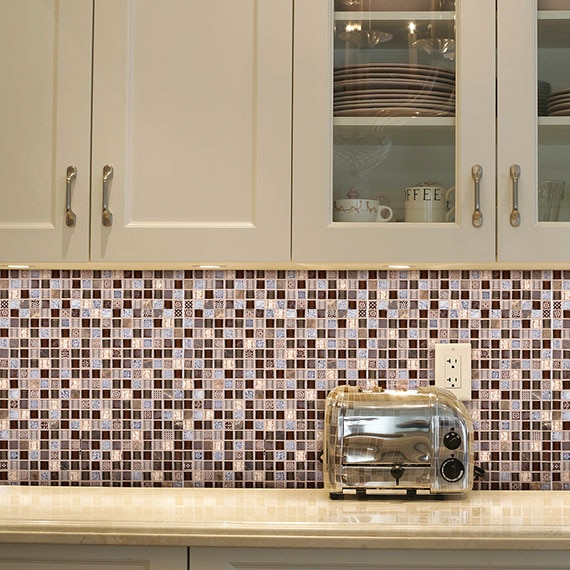 MULTICOLORED
If you need to add interest, consider going with a multi-colored backsplash tile. Mosaic tile innately adds dimension; the addition of multiple colors even more so. Rather than trying to come up with a color scheme from scratch, base the whole design around a favorite mosaic tile blend.
NEUTRALS
Even a neutral colored tile can be dramatic. For instance, a glass mosaic, metallic tile, or neutral mosaic with mirror accents are all neutral in color but make a bold statement in your design. The reflected light from these tiles make them ideal for kitchen backsplashes in darker rooms.
Jewel tones
To add depth and sophistication to your space, consider richly saturated hues for your kitchen backsplash. Daltile offers several opulent mosaics in glass or ceramic along with subway tile and four-inch ceramic tiles in over a hundred colors.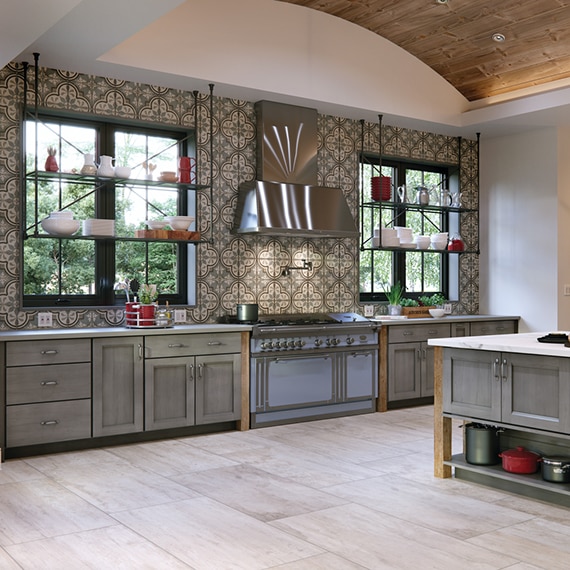 PATTERNS & SHAPES
Patterned kitchen backsplashes are hot right now. A geometric pattern or even a floral, encaustic-style design becomes the center of attention and a visually dramatic design element that sets your design apart from other backsplashes for kitchens.

A unique shape also draws attention. Go for a curvy lantern shape or pencil-thin linear shape, even an angular picket will do the trick.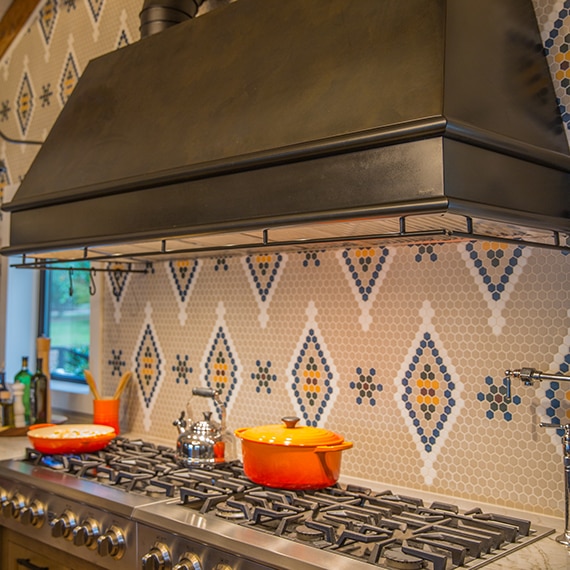 Mosaic Design Tool
Create your own one-of-a-kind masterpiece with our mosaic design tool.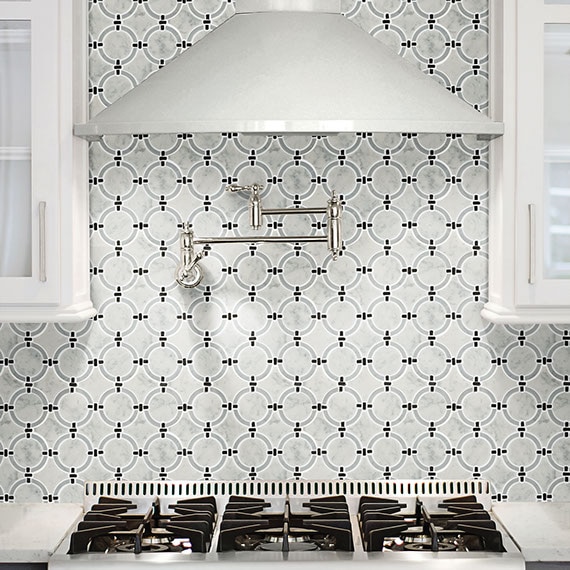 Natural Stone Backsplash
Our designers provide inspiration for natural stone kitchen backsplashes.