10 Hacks to Save Money on a Kitchen Remodel
Ready to take the plunge and start the remodel you've been thinking about? When you are spending thousands of dollars on a kitchen remodel, it pays to find out what's going to make the most sense to spend that money on.

Here are our favorite ways to save money on a kitchen remodel so you can put your budget to good use.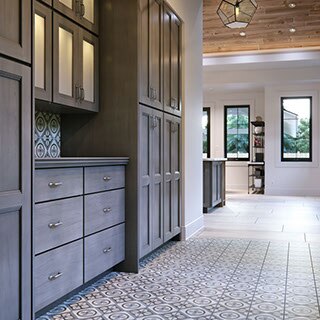 1. RE-PURPOSED CABINETS
Refinishing or painting your existing cabinets is an excellent way to save money on a kitchen remodel. Make sure they are in good shape inside and out then give them a facelift. Another way to repurpose kitchen cabinets is to replace doors and drawer fronts.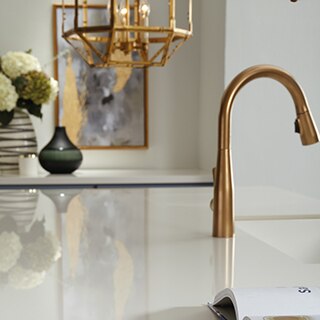 2. REPLACE HARDWARE & FIXTURES
Simple and cost-effective, new hardware in the kitchen make it look like a whole new space. Pulls, a sink faucet, or new light fixtures (pendant lights are amazing) are like the jewelry on the basic kitchen structure that can really dress it up.
3. REPLACE APPLIANCES
A new cooktop, range, and refrigerator will make a kitchen feel new at a relatively low price point. New appliances are low risk updates that always deliver, especially if they match and are stainless steel.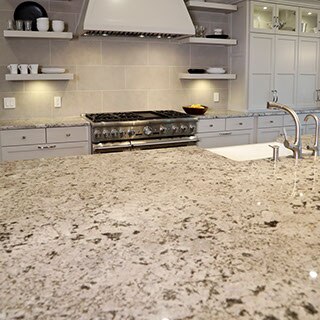 4. SPLURGE ON DURABLE COUNTERTOPS
New countertops might be one of the pricier items in your budget, but they are also a key element of the design. It's worth going for a beautiful and durable countertop like granite, quartzite, or quartz. They have long life so it's an investment in the future.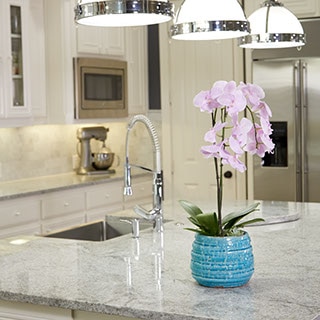 5. SWITCH UP THE SINK
Another way to save money on a remodel is to get a new sink. Budget-friendly, a new sink can also make an impact on the overall look and feel of your kitchen. Go for an undermount sink to maximize your countertops. Farmhouse sinks are a wonderful option too.
6. REFRESH THE WALLS
A coat of paint in a fresh color costs little in comparison and is both time and cost effective. This is another element that can give the kitchen a total refresh without much of anything else changing.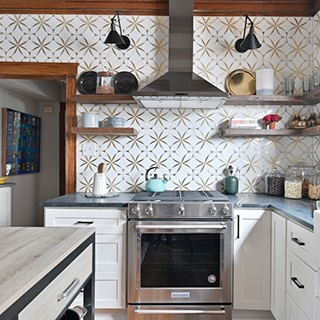 7. INSTALL A NEW BACKSPLASH
A new backsplash is a quick and inexpensive kitchen update that goes a long way to changing the look of the space. A basic subway backsplash is always a good call. Or you can go bold with a unique color, pattern, or shape. The backsplash is a good place to add a pop of personality to your design.
8. UPDATE THE FLOORS
Though one of the bigger items on your list, a change to the floor is long lasting and pumps up the style. Tile offers a variety of options to choose from and has a 60+ year life span. They hold up to everyday demands and are easy to clean—all benefits when looking for a good investment that will save you money in the long run.
9. EXPECT SURPRISES
You've watched enough home improvement TV to know that every remodel comes with surprises. Just when you think the budget and timeline are doable, mold or faulty electrical rears its ugly head.
It's worth it to do an inventory of what might go wrong and plan for it ahead of time. We suggest you get a professional inspection or at least put a bumper amount on your budget for the unexpected.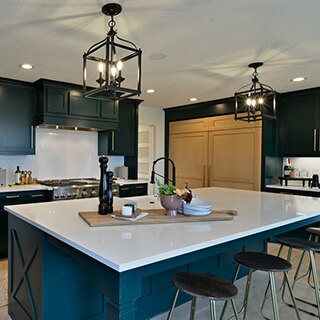 10. VISUALIZE LAYOUT
In this era of virtual reality, you can "see" your remodeled kitchen long before demo begins. Visualizing the layout and design as you are making choices helps to reduce unanticipated results.
Prioritize your budget with the items that will give you the most bang for your buck. You can transform your kitchen for much less than you might anticipate. These hacks will help you begin to discover how to save money on a kitchen remodel.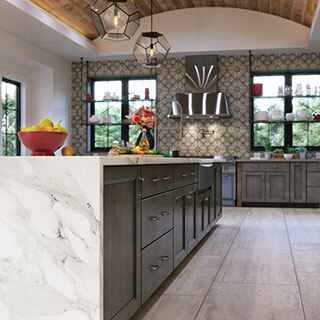 Tour the Virtual House
Explore these beautiful modern farmhouse spaces in our virtual house designed by Chip Wade.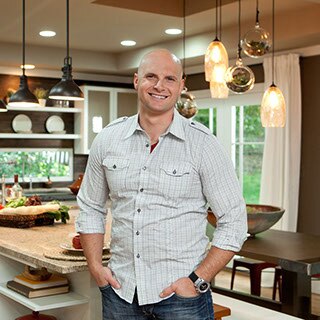 KITCHEN ISLAND IDEAS
Chip's top recommendations for the center of your home: the kitchen island.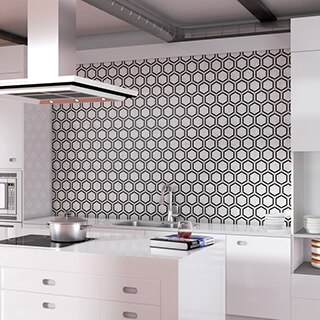 DARING KITCHEN BACKSPLASHES
From bold to neutral, Chip Wade offers suggestions for your kitchen backsplash.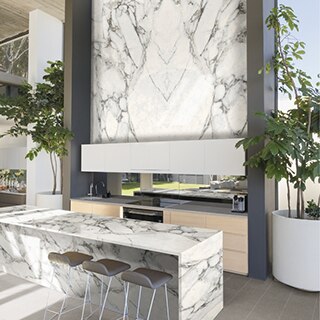 4 Cool slab Backsplashes
Consider seamless slab for a gorgeous backsplash that's easy to clean and maintain.