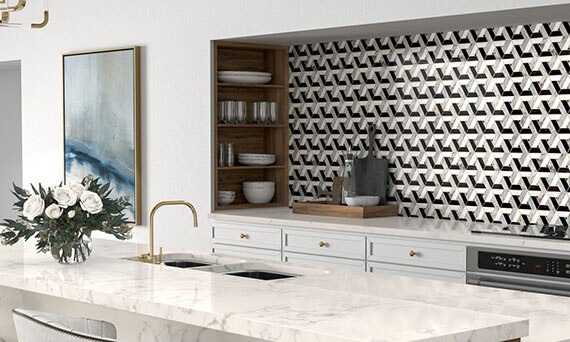 CARING FOR & MAINTAINING GLASS & METAL TILE
Glass and metallic tile adds a beautiful accent to your design. With the correct care, it will continue to wow for many years. Read below for helpful, step-by-step instructions on how to best care for glass and metal tile.
Glass Tiles Care
For routine cleaning, use any non-abrasive cleaning product recommended for either glass or tile. DO NOT use scouring pads, steel wool, sandpaper or other abrasive products.
Metallic Tile Care
To clean, use a liquid non-abrasive household cleaner. Avoid cleaners containing ammonia, bleach, abrasives or other hazardous/polluting compounds. Always test in a small inconspicuous area when using a new cleaner to ensure compatibility with your metallic tile. DO NOT use scouring pads, steel wool, sandpaper or other abrasive products.
Disclaimer
CARE AND MAINTENANCE GUIDE
Dal-Tile does not manufacture installation products or countertop cleaning/maintenance products. Dal-Tile provides the information on this page to its customers as an information source only. Please contact an installation product manufacturer directly, prior to usage, to obtain proper handling instructions, application instruction and warnings concerning potential health hazards for any product contemplated for use.
To ensure your products will provide you with a lifetime of beauty and utility, proper maintenance is crucial. Natural stone products are porous by nature and require a different maintenance program than traditional ceramic tile. Dal-Tile also strongly recommends testing a small area PRIOR to usage of any installation/cleaning/maintenance product to determine whether the product serves its intended purpose.
SAFETY PRECAUTION TO CUSTOMERS
The products described in this document may have chemicals that cause reactions in certain individuals. Dal-Tile strongly recommends the use of safety glasses, respirators (masks) and gloves in handling any materials that contain chemicals. Dal-Tile recommends the proper disposal of any scrap tile/stone, installation and/or maintenance products discussed herein.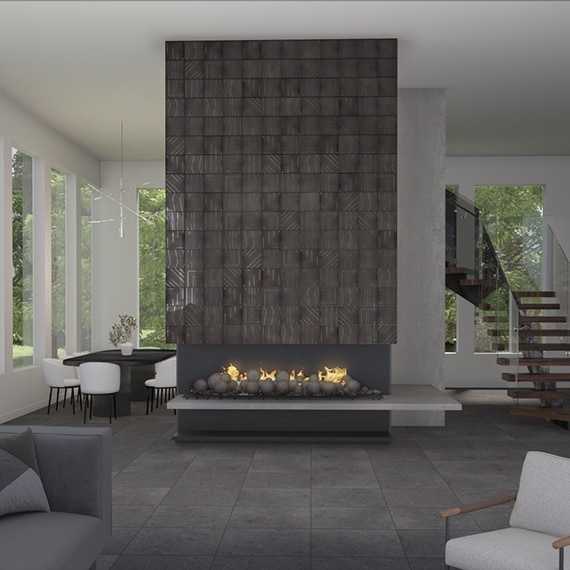 Metallic Look & Metal Tile
Add a little glimmer to your space. Browse metallic look and metal tile.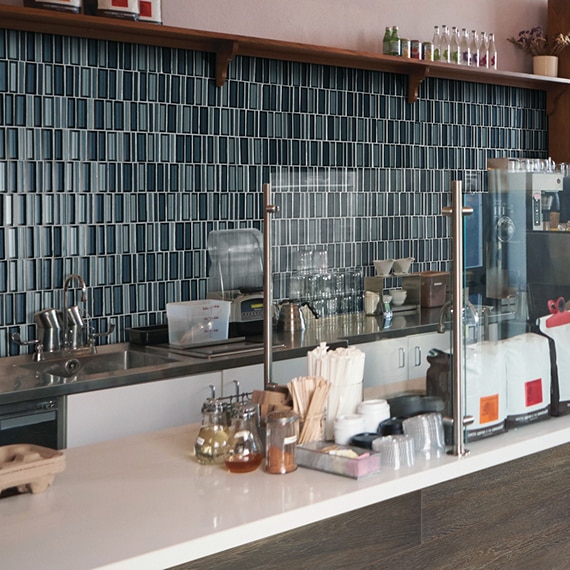 Browse Glass Tile
Create an alluring feature wall with depth & dimension with sparkling glass tile.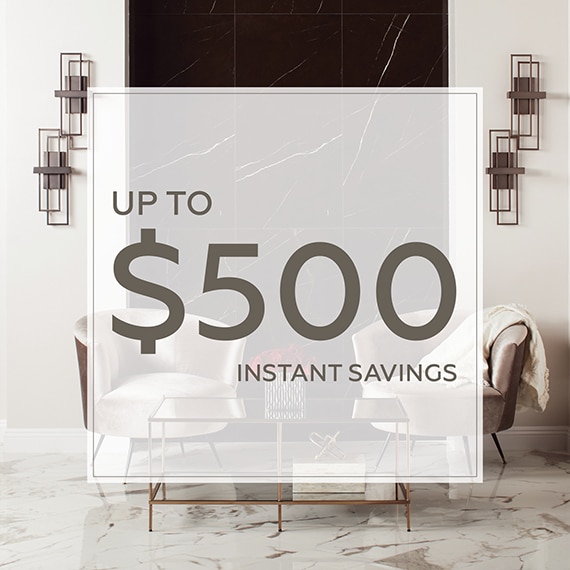 Get Your
Coupon!
Don't miss this exclusive discount with Elite Statements Dealers. Expires Soon!