POOL TILE
Our handsome collection of pool tile is extensive and unique, helping you get creative with your family's favorite summer asset.
Encompassing a large variety of mosaic tile as well as larger tile, this collection of pool tile is designed and constructed to the exacting specifications required for the waterline, swimming pools, fountains, spas and other submerged applications.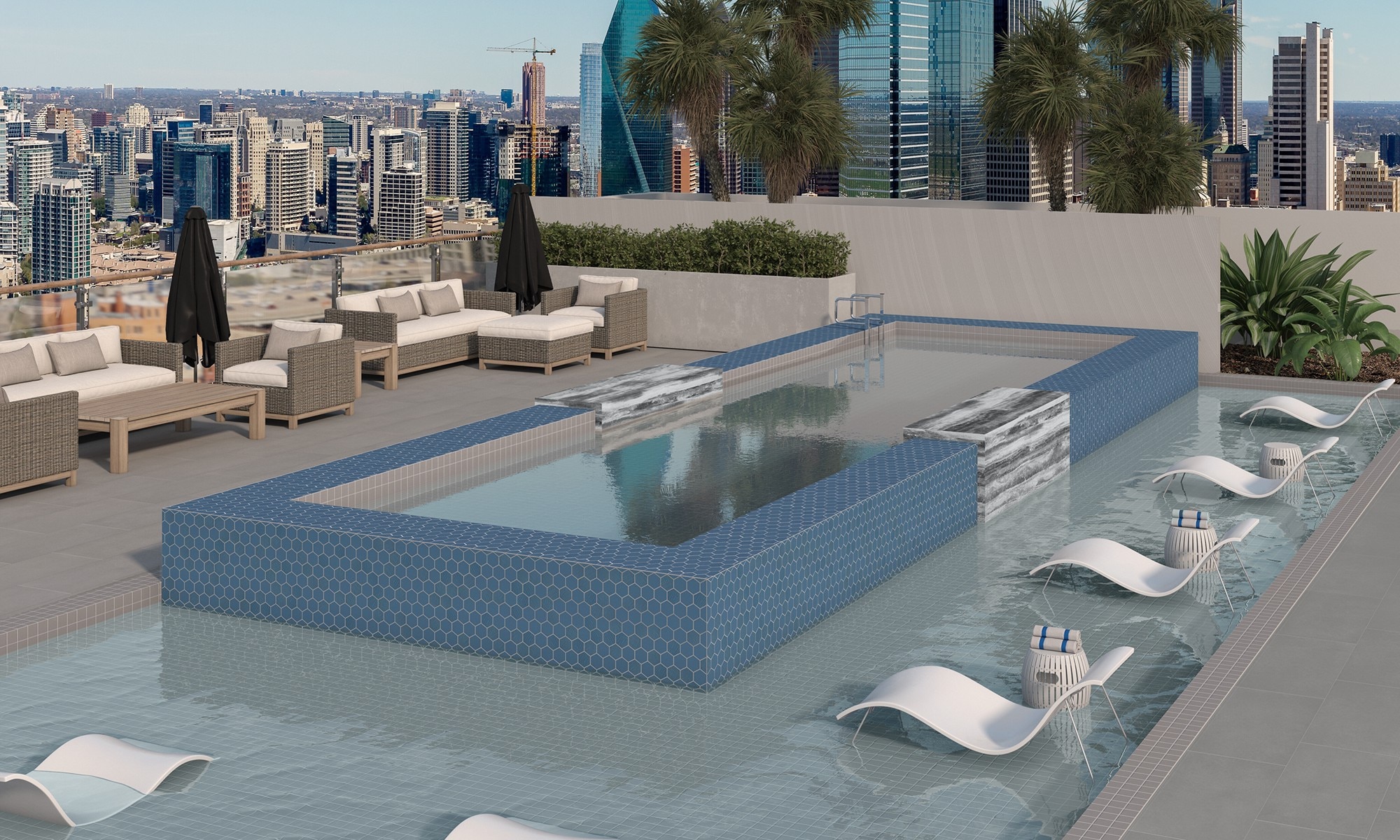 Pool Lining
Lining is essential for all swimming pools. As the most resistant material both to disinfectants and to high temperatures, pool waterline tile is the undisputed champion.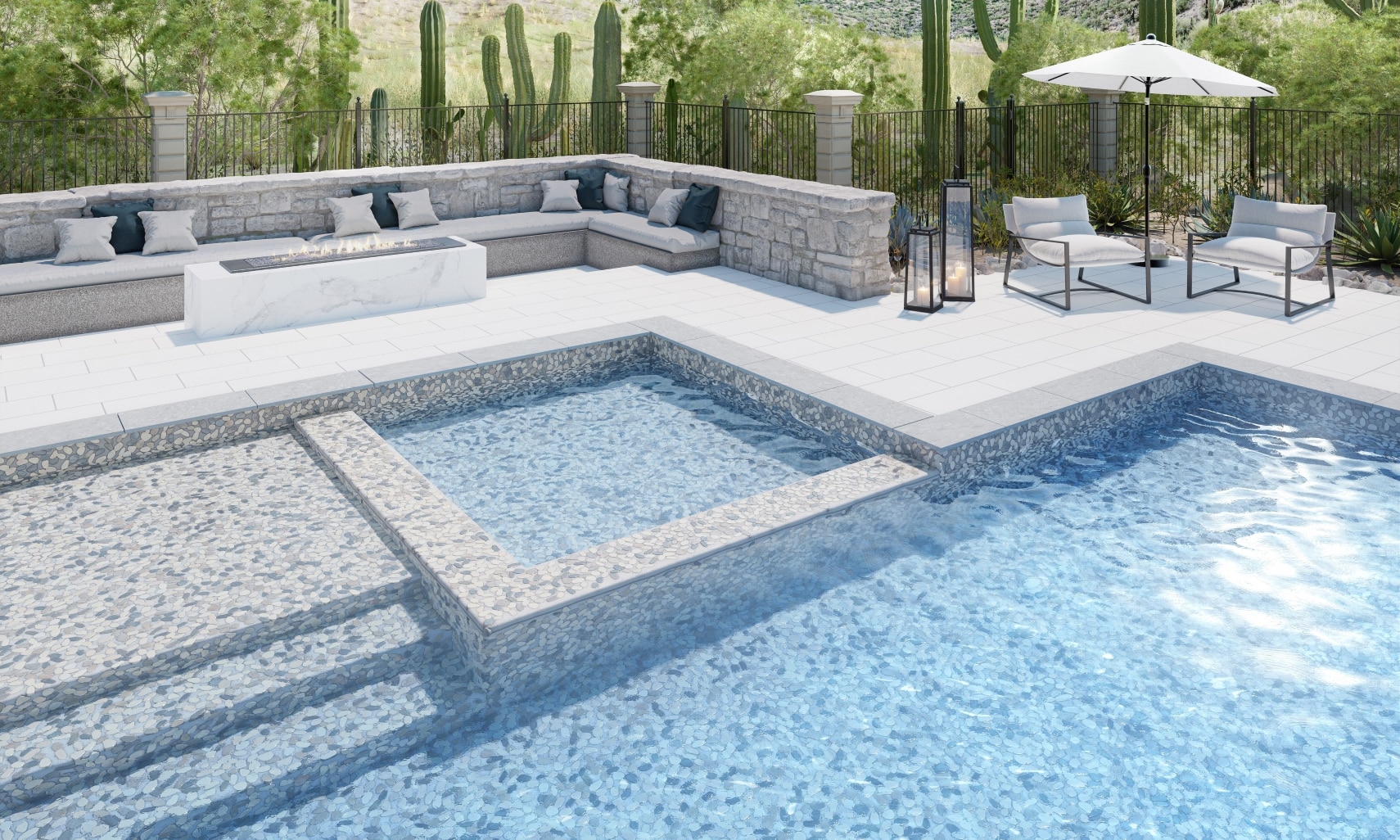 Submersible Applications
Explore our stunning collection of tile suitable for not only pool lining, but also submersible applications.
Pool Coping Tile
Our beautiful selection of pool deck tile, including trim tile on pool steps, provides sure-footed durability that is designed to endure even extreme climates.