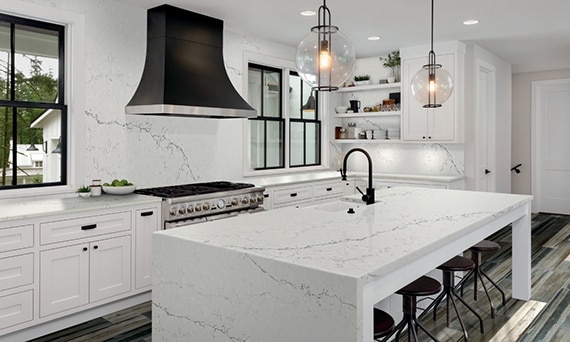 COUNTERTOPS
What's the best kitchen countertop? How do I select a standout kitchen island? Debating between quartzite vs. granite or marble vs. quartz countertop? Shopping for a countertop comes with a lot of questions.
Our
stone center experts
can help guide you through the options to find the perfect countertop for your project.
Shopping for countertops
HGTV star Chip Wade offers tips for selecting the best countertop for your project.
Best Bathroom
Vanities
What's the best bathroom vanity countertop? Chip Wade answers this common question.
Panoramic View
From specs to perks and much more, learn all the fine points of Panoramic Porcelain.