3 Stone Backsplash Ideas for Your Kitchen
When looking for a backsplash that will add a signature look to your kitchen, it's easy to feel a little—or a lot—overwhelmed with all the possibilities. Luckily, you can't go wrong with a stone backsplash. Stone is more than just a passing trend. This neutral, universal look is here to stay, and there's a style, color, and type of stone for any kitchen space. Here are three ideas to get your creative juices flowing as you design your new backsplash.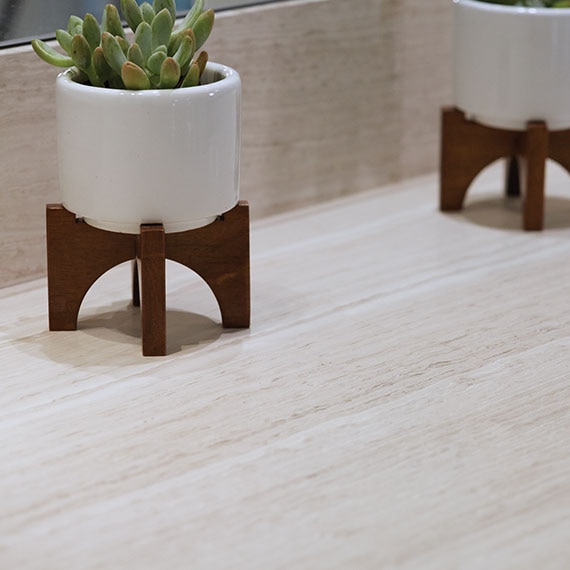 1. Limestone
Limestone is quickly becoming the stone of choice for many homeowners and designers alike. It gives any home a luxurious look. It's very long-lasting, and its light hues look fantastic when paired with stainless steel. Limestone is also unique because it's made up of shells and traces of fossils. One attractive way to add limestone to your backsplash is to use a textured or patterned stone in the backsplash. It gives the kitchen backsplash a unique high-end look, and a softly textured limestone countertop adds a classy look and feel to the equation.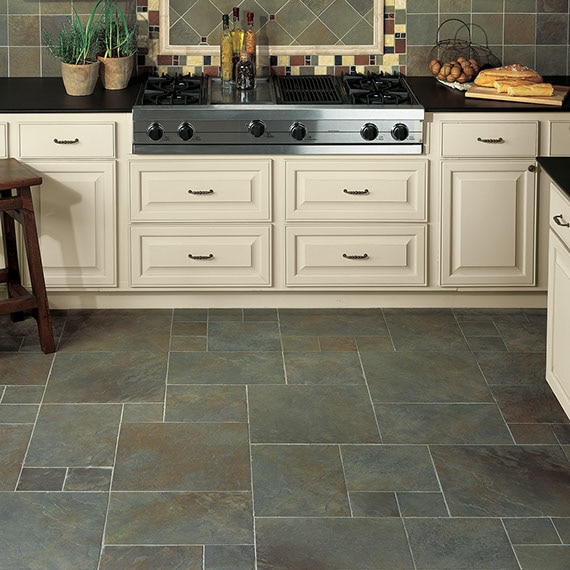 2. Slate
Slate has a distinctive yet understated look. It works well in both traditional and contemporary kitchen styles, and comes in subtle shades of blue, gray, green, or rose. It's long been a favorite for any type of country-style kitchen but is also a top choice if you're after a more elegant or sleek style.
3. Travertine
Travertine is a traditional material but can still hold its own in a more contemporary kitchen as well. It's elegant and there are many options available for travertine stone backsplashes. One advantage of travertine is that you can create an almost seamless transition from your backsplash to your countertop. Although combining two honed stone materials is a good design tactic, it's also fine to mix honed and polished materials to create an interesting visual. For instance, consider going with a rich honed mosaic.
DARING KITCHEN BACKSPLASHES
From bold to neutral, Chip Wade offers suggestions for your kitchen backsplash.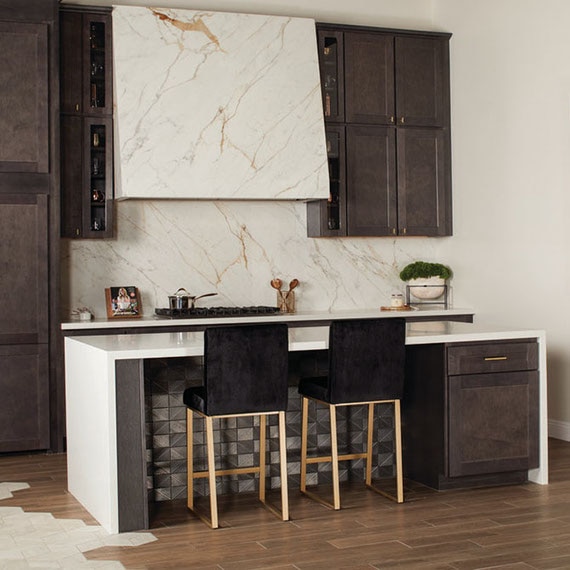 4 Cool slab Backsplashes
Consider seamless slab for a gorgeous backsplash that's easy to clean and maintain.