Kitchen Tile Flooring:
Why Wood Look Tile Is Trending
Designers and homeowners across the world are opting for the look of wood with the easy maintenance of porcelain when it comes to their dream kitchen floors. The versatility and longevity of porcelain combined with the natural beauty of wood make this option a home run if you're looking for the perfect tile material.
Unlike real wood, porcelain kitchen floor tiles can be used in more moisture-heavy rooms like your kitchen. Ground-breaking technological advancements in the manufacturing of tile has made this a possibility.
But how does wood look tile benefit you when it comes to design? It opens a new avenue of color and style options that were not possible just a few short years ago. Whether you want a traditional or more exotic look, here are some inspirational ideas on how to incorporate this material into your design.
Distressed wood-look Tile gives a traditional vibe
Yorkwood Manor has become one of Daltile's most popular wood-look porcelain options because of its unique, distressed look that homeowners love. Available in the coveted traditional 6 x 36 plank size, this option resembles what's found in the historic, rustic homes of traditional New England. Glazed and featuring three colors, Birchtree, Pecan, and Deep Walnut, Yorkwood Manor has set the bar high when it comes to achieving a timeless design in your kitchen.
Its diverse color range allows you to complement your wall colors and countertops, regardless of which hues you choose to accentuate. Mixing Pecan Yorkwood Manor floor tiles with darker natural stone countertops, for example, is one way to achieve design excellence, while the richer Deep Walnut option looks great with stainless appliances and light blue walls.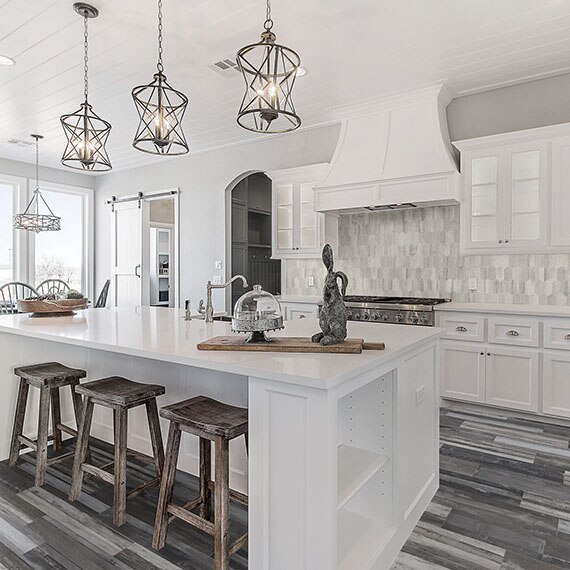 Exotic Options offer Trendy appeal
Teeming with rich detail, color, and textures, Cinematic works well if you're looking to add a cool, unique color palette to your kitchen tile flooring. Marketed as giving any space the sophistication and style of hardwood with the durability and versatile use of porcelain tile, Cinematic is a high-performance option with trendy appeal. The tile comes in natural and stained colors, helping you enhance your kitchen design and match the rest of your room's features.
Given its unique composition that bridges the gap of hardwood and porcelain, wood look kitchen floor tile will most likely stand the test of time. More than a passing trend, wood look tile offers you ultimate versatility when it comes to laying down the perfect tile in your kitchen.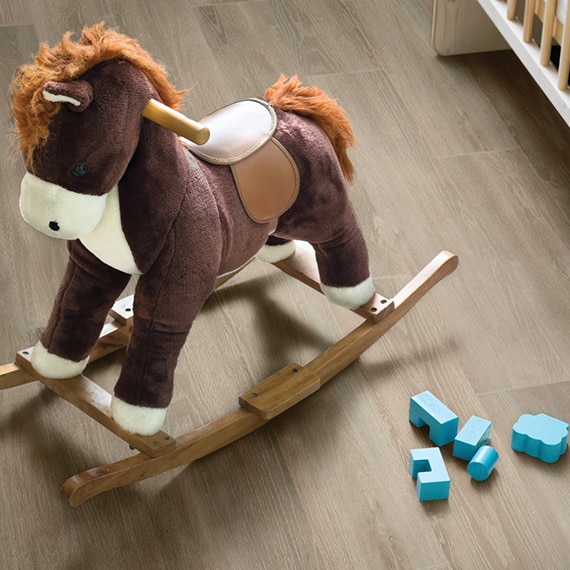 Shop Wood Look Tile
From oak to acacia, weathered to little variation, see our broad selection of wood look tile.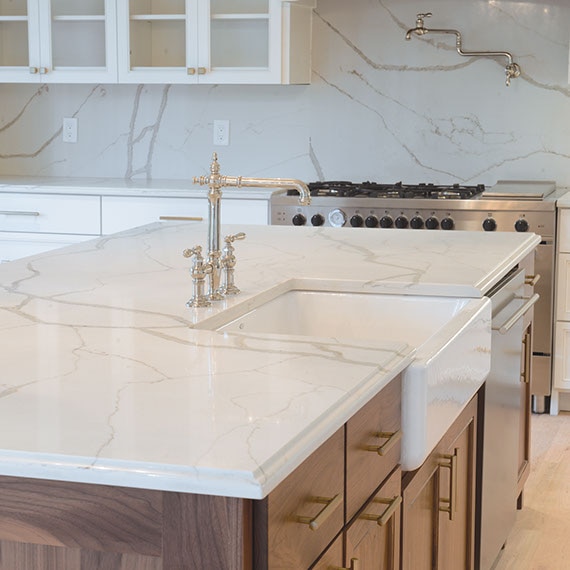 Kitchen Trends
Knowing kitchen trends will help you get and stay on track for your redesign.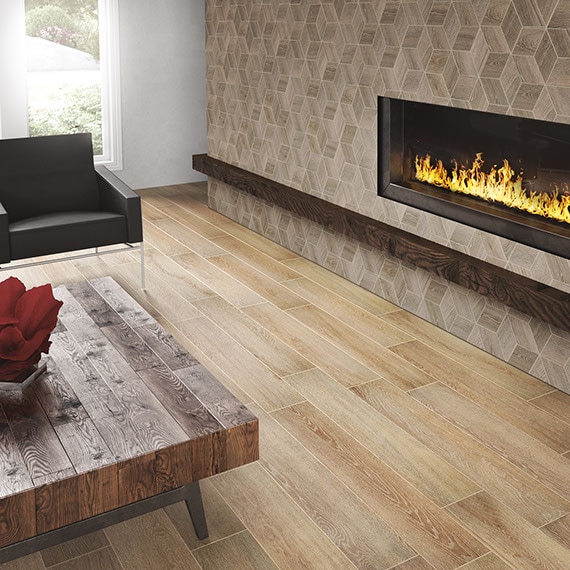 Grout for Wood Look Tile

Our experts provide these 5 things you need to know about grout for wood look tile.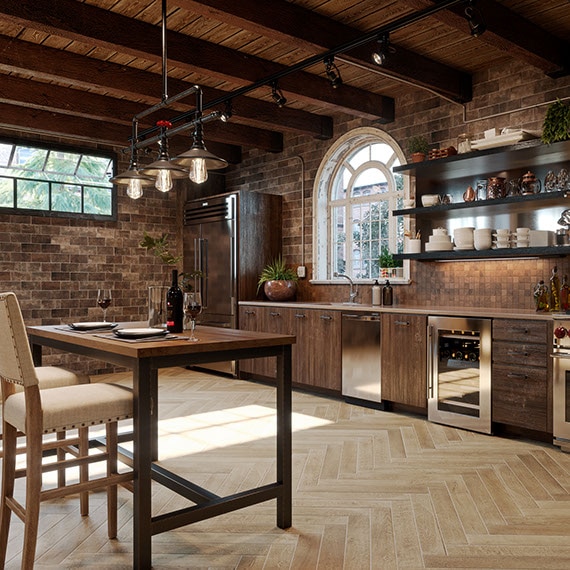 Wood Look Tile Trends
Here are the 3 newest ways to use wood look tile that are both timeless & contemporary.