Wood-look tile has established itself as a standard in the tile industry. It's not the newcomer it once was, but it keeps reinventing itself. With interesting new colors, details, and applications, it never feels outdated either.
Here are the three newest ways to use wood look tile that are timeless but maintain a contemporary hint to keep your design fresh.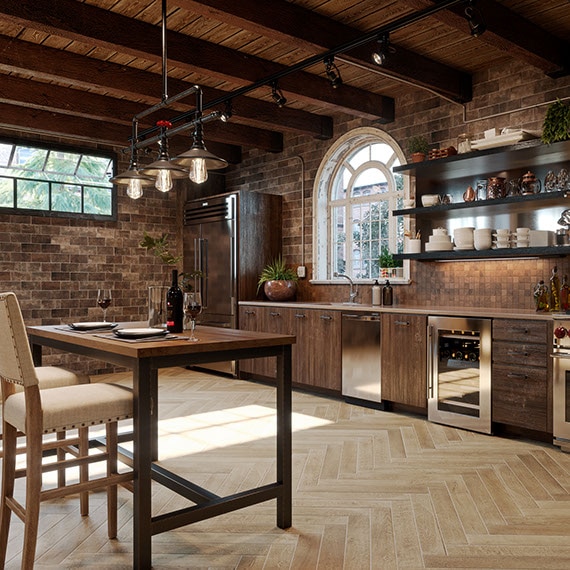 Patterns
Planks in patterns are the biggest news in wood-look tile right now. Herringbone, chevron, parquet, and variations on these are everywhere. They have a fresh look with a vintage edge that makes these patterns both on-trend and classic.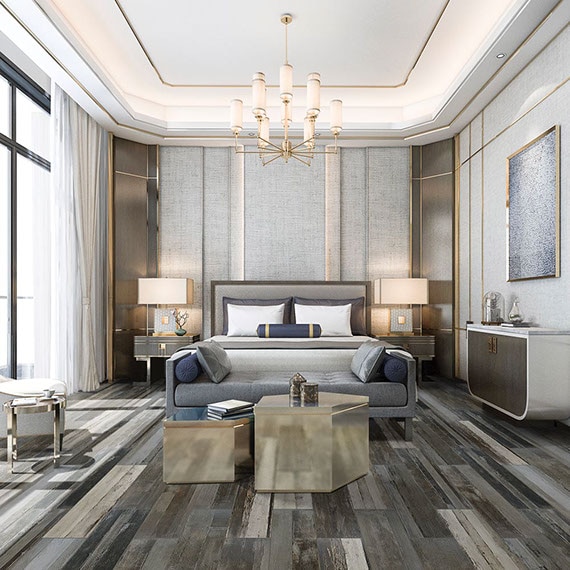 Mixing Colors
Another interesting wood look flooring is mixed colors. Wide variation of color makes the floor look more dynamic but retains continuity of mood and warmth throughout the room.
Daltile's Cinematic offers 8 colors palettes that vary in contrast and depth.
Use in Contemporary Design
Wood-look tile is often used in more traditional designs. But that shouldn't stop you from using it in contemporary, urban industrial, or a Scandinavian-influenced design. It can be as sleek as concrete or marble if you pick the right look.
Several of our wood look trend series have a streamlined, smooth look that is well suited to modern and contemporary styles.