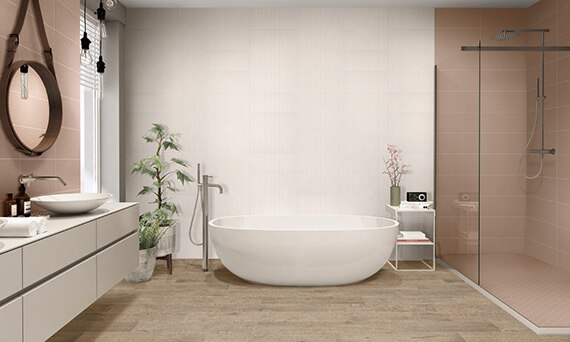 NEW RELEASES
Design eliciting a peaceful, well-balanced ambiance is the leading trend this year. From bringing nature indoors to investing in luxurious materials, design that creates a haven of serenity with high-end finishes has become the preference. Every product in this launch offers an element of striking style to take your design beyond mere function.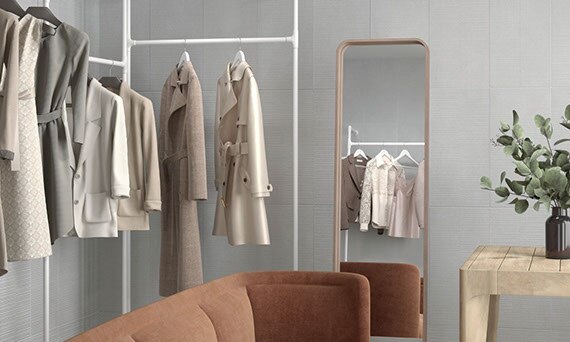 Rigid Clay™ + Microban®
GLAZED CERAMIC WALL TILE & MOSAIC WITH MICROBAN® TECHNOLOGY
BEAUTY IN IMPERFECTION
Rigid Clay™ introduces impressive structural patterns in a 12x24 rectified wall tile. Natural imperfections transforms your space with the subtlety of plateau wall tile or the etched patterns of layer, ridge and stream wall tile. Rigid Clay™ also features proprietary Microban® Technology offering a lifetime of built in antimicrobial protection that does not wash off or wear away.
Stagecraft™
GLAZED CERAMIC
SHOWSTOPPER
Stagecraft™ stars 3 x 12 wall tile in a rectangular and a picket shape, and a 6" kaleidoscope mosaic. This series features an undulated surface, available in five popular colors from the Color Wheel™ Collection in both glossy and matte finishes. The 3 x 12 picket wall tile also comes two blends which can be used alone or mixed with the solid picket wall tile.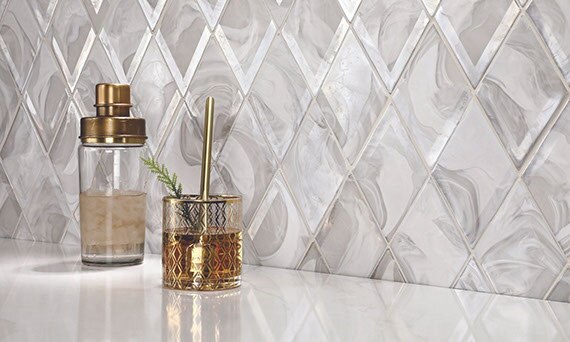 Starcastle™
GLASS MOSAICS
FANTASY COMES TO LIFE
This dreamy mosaic line dazzles with white and grey pearlescent movement in chevron and diamond scale shapes. A clean yet mesmerizing blend of matte and iridescent pieces combine to tease the eye with mixed finishes in five additional colors in triangle, leaf, elongated hexagon and mini hexagon shapes.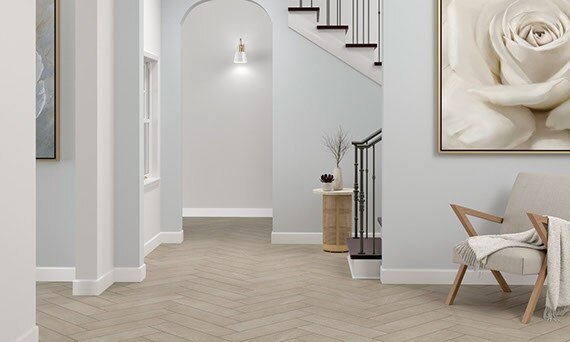 Wanderwise™
GLAZED PORCELAIN
SERENE SIMPLICITY
Wanderwise™ celebrates the subtle beauty of natural limestone in three neutral colors. A contemporary stone visual is available in 12x24 and 6x24, giving you design freedom with unique installation pattern options.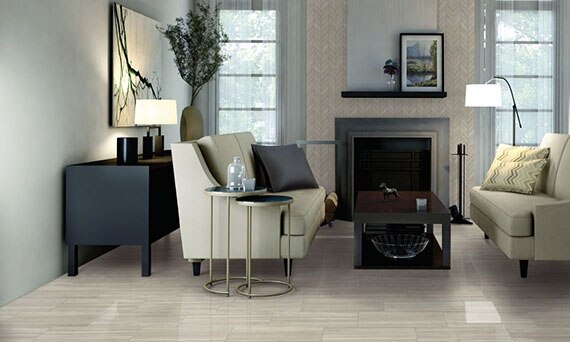 Articulo™
GLAZED PORCELAIN FLOOR & GLAZED CERAMIC WALL
CHRONICLE YOUR DESIGN IN A DISTINCTIVE WAY
Design tells a story with the flowing travertine look of Articulo™. Beautiful replications of linear vein-cut travertine in natural colors bring sophisticated drama to your space. Due to its popularity, Articulo™ has been expanded. Proudly made in the USA, this series now includes a polished finish option as well as new chevron mosaics.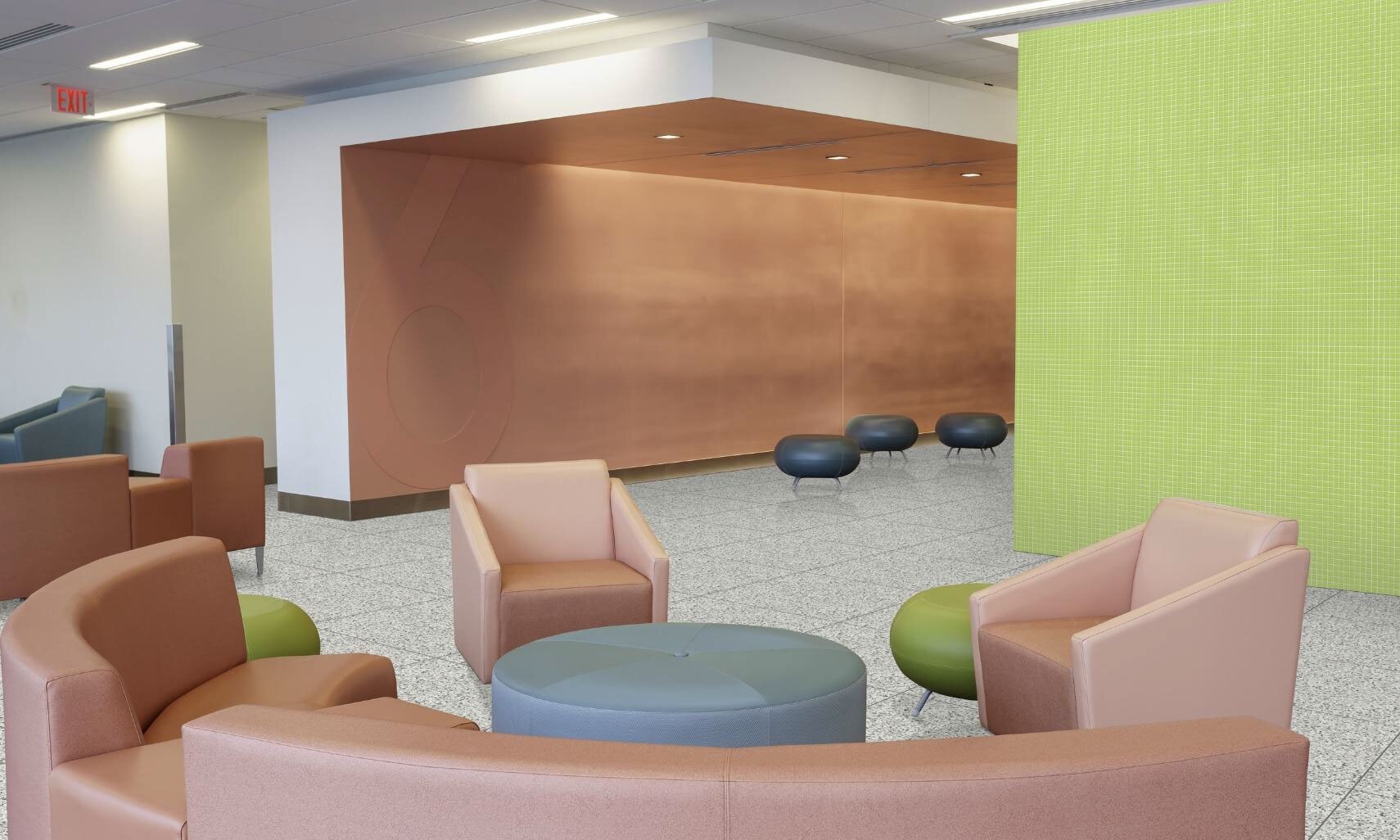 Modernist™
COLORBODY™ PORCELAIN
A MODERN RETURN TO MID-CENTURY APPEAL
Modernist™ offers the retro look of terrazzo inspired by a mid-century design aesthetic. This collection's dynamic matte surface and subtle flecked look bring exciting dimension to the surface. Modernist™ is now offered in 36 x 36, in addition to 24 x 24.