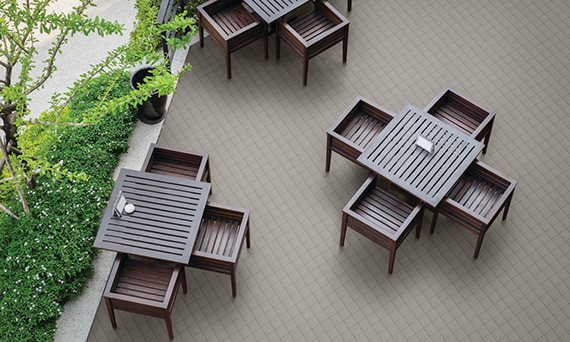 CARING FOR & MAINTAINING QUARRY TILE
Quarry tile is a champion in high-traffic, industrial, and outdoor spaces. The right care will ensure your tile continues to deliver great-looking durability for a long time. Read below for helpful, step-by-step instructions on how to best care for Daltile Quarry Tile.
Everyday Cleaning
Multi-purpose products or plain soap and water used regularly are sufficient to keep quarry tile clean. Avoid using no-rinse enzymatic or acid-based cleaners as the combination of heat, food contaminants and cleaner will cause the grout to become soft and will permanently damage it.
Because of the texture on the surface of quarry tile, most mop heads are insufficient. We recommend a stitched-end (tailband) microfiber or looped-end mop for best results.
Deep Cleaning
Occasionally, quarry tile will need a deep clean. Use a soft bristle brush and these recommended cleaners as needed.
Recommended maintenance products:
• DuPont Stone Tech Professional Heavy Duty Coating Stripper or KlenzAll (follow manufacturer instructions for application process)
• Aqua Mix "1 & 2 Deep Clean" (follow manufacturer instructions for application process)
Sealing Quarry Tile
Because quarry tile is unglazed, it is recommended that it be sealed regularly to protect it from staining and discoloration. It should be sealed before the grout is installed then the tile and grout can be sealed after the grout has cured for ultimate protection
.
Recommended sealers for pre-grout:
• DuPont Stone Tech Professional Heavy Duty Sealer (follow manufacturer instructions for application process)
• Aqua Mix Ultra-Solv (follow manufacturer instructions for application process)
Disclaimer
CARE AND MAINTENANCE GUIDE
Dal-Tile does not manufacture installation products or countertop cleaning/maintenance products. Dal-Tile provides the information on this page to its customers as an information source only. Please contact an installation product manufacturer directly, PRIOR to usage, to obtain proper handling instructions, application instruction and warnings concerning potential health hazards for any product contemplated for use.
To ensure your products will provide you with a lifetime of beauty and utility, proper maintenance is crucial. Natural stone products are porous by nature and require a different maintenance program than traditional ceramic tile. Dal-Tile also strongly recommends testing a small area PRIOR to usage of any installation/cleaning/maintenance product to determine whether the product serves its intended purpose.
SAFETY PRECAUTION TO CUSTOMERS
The products described in this document may have chemicals that cause reactions in certain individuals. Dal-Tile strongly recommends the use of safety glasses, respirators (masks) and gloves in handling any materials that contain chemicals. Dal-Tile recommends the proper disposal of any scrap tile/stone, installation and/or maintenance products discussed herein.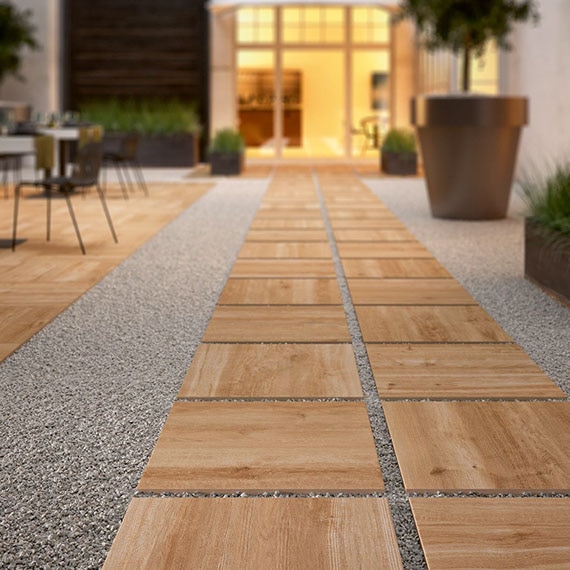 explore Outdoor Options
See our selection of outdoor tile. From patio to fireplace, you'll find something you love.
Chip's Tips
HGTV star, expert craftsman and designer Chip Wade offers tips & tricks of the trade.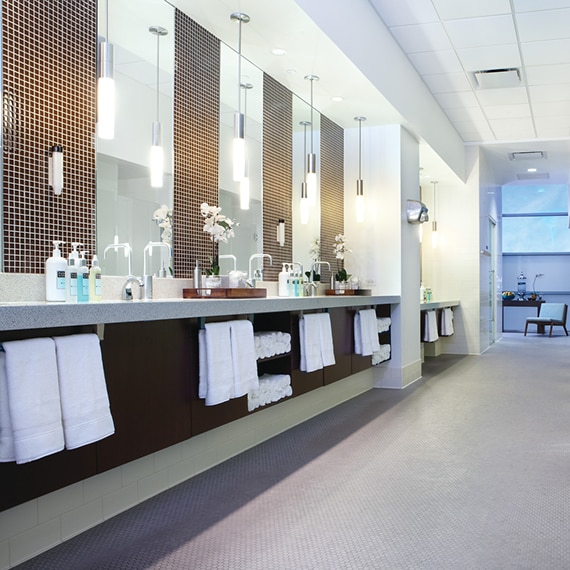 How to install
tile
Experience how easy tile installation can be with step-by-step tips from our experts.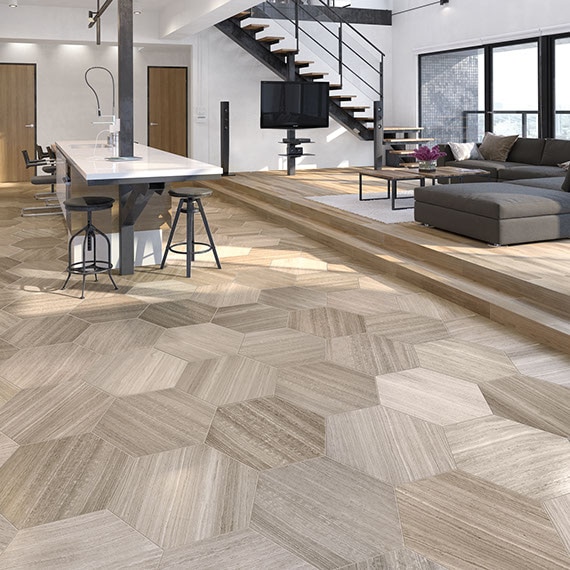 How Do I Choose?


Overwhelmed? This essential information can help you select the best tile for your project.