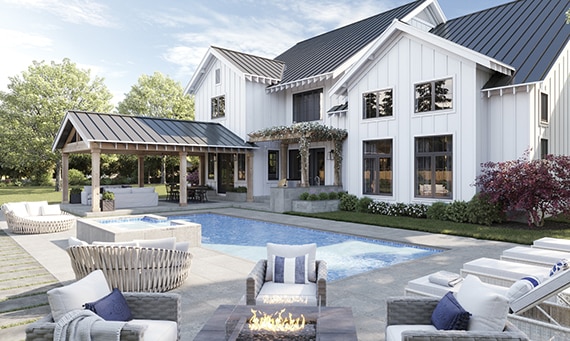 OUTDOOR LIVING
Introducing Xteriors™, a collection of products designed for gracious outdoor living.
Our products for outdoor walls and floors offer a design freedom similar to what you get with our indoor wood look and stone look styles. Plus you'll enjoy the benefits of durable, easy to maintain porcelain tile that outperforms other outdoor materials:
• fire-resistant
• stain-proof
• slip-resistant
• frost-resistant
Consider Xteriors for your pool, patio, and outdoor kitchen for an experience that rivals the comforts and high design of the indoors. Expand your design horizons by using Xteriors products for rooftops, driveways, and even elevated decks.