4 COOL THINGS YOU CAN DO WITH A SLAB BACKSPLASH
Are you looking for something unique for your next bathroom or kitchen remodel? Consider a seamless slab backsplash. There are some fun things you can do with a solid slab on the backsplash because there are few or no seams or grout lines. Here are four favorites.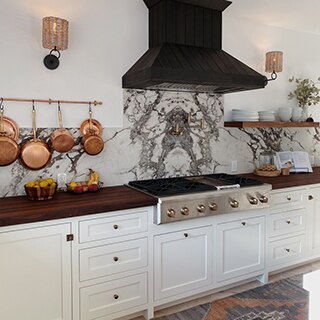 1. FOCAL POINT BACKSPLASH
Put a unique piece of quartzite or marble slab on the backsplash behind the stovetop only. Take your time selecting the perfect slab and let it inspire the rest of the space.
A smaller area of slab backsplash allows you to go all out without too big an impact on the budget. It also means you can pick out a dramatic piece of stone that might be overwhelming used across a larger space.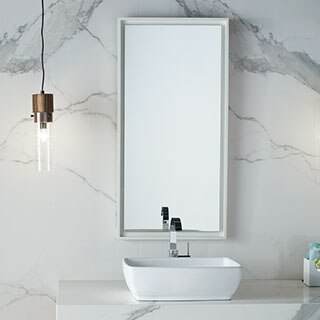 2. BOOKMATCHED SLAB BACKSPLASH
A bookmatched slab takes two slabs that were right next to each other in the quarry and installs them side by side like the pages of an open book. The effect is a mirror image.
It's a dramatic look that's stunning on a slab backsplash—a look of luxury that is unmatched.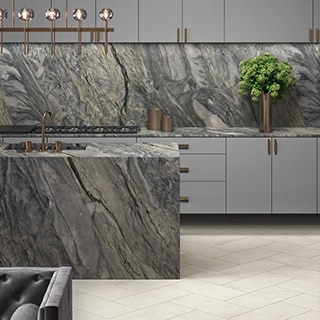 3. COUNTERTOP & BACKSPLASH MATCHING (OR NOT)
Matching the countertop and slab backsplash makes for a cohesive design, but they don't necessary have to match. In fact, making them different adds dimension to your design without feeling overbearing.
Use the rule of opposites when going for different looks on the backspalsh and countertop. If you have a slab backsplash with lots of variation or movement, use a muted countertop with an even grain and vice versa.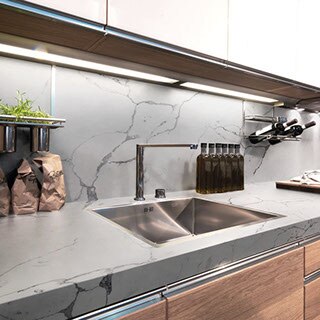 4. QUARTZ & PORCELAIN SLAB BACKSPLASH
There are some excellent alternatives to a natural stone slab backsplash that give you the same flexibility.
Quartz slab backsplashes offer some of the most neutral and even grained slabs available—so they are great if you want a minimalistic style or you are mixing a different look on the countertop. They also come in marble slab backsplash look-alikes so you can get the look but have the superior durability and cleanability that quartz slab backsplash offers.
A porcelain slab backsplash is one of the most exciting options for a seamless design. Think about all the things you love about a porcelain tile floor but for the slab backsplash: durability, easy to clean, stain-resistant, etc. Porcelain slab backsplash comes in monochromatic styles, as well as marble looks. You can even find bookmatched sets.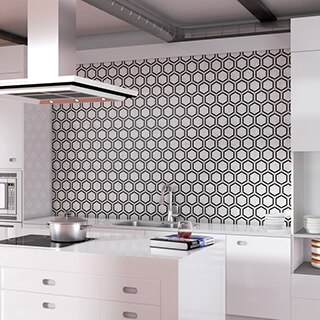 DARING KITCHEN BACKSPLASHES
From bold to neutral, Chip Wade offers suggestions for your kitchen backsplash.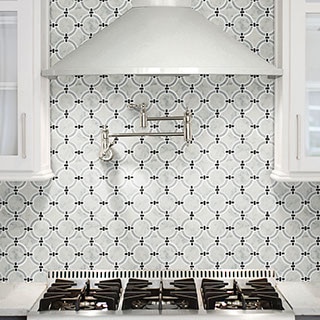 Natural Stone Backsplash
Our designers provide inspiration for natural stone kitchen backsplashes.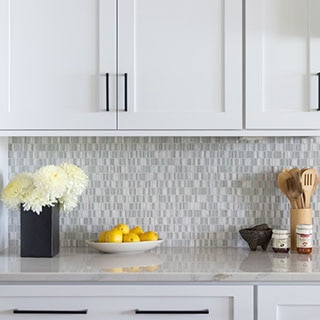 Mosaic Tile to the Rescue
Mosaic tile packs a tremendous visual punch that breathes life back into any outdated kitchen.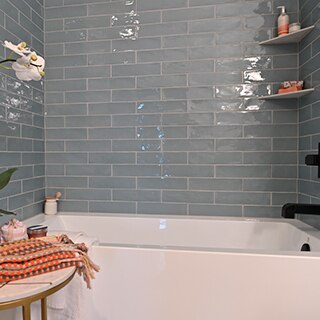 timeless Subway Tile
100 years and going strong, explore subway tile - the design that defined an era.