Can I Put Tile on the Fireplace?
So much revolves around the fireplace. It is a mood setter and focal center of the living room. It needs to be equally tough and beautiful—and tile is a great option for your fireplace. But not so fast. Tile will only be successful on your fireplace if you know its capabilities and requirements.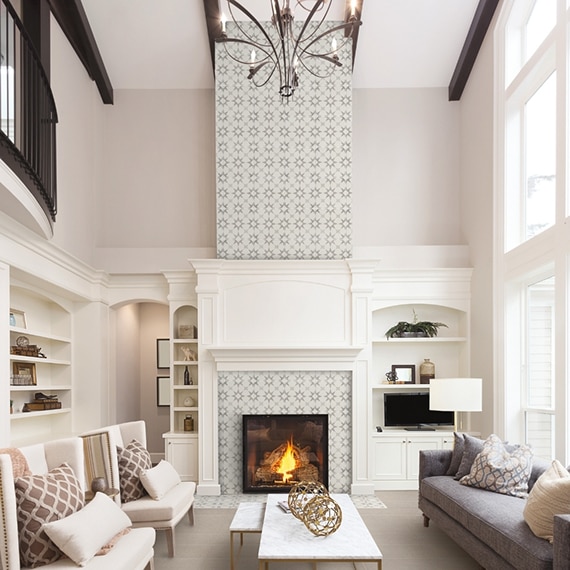 WHERE YOU CAN PUT TILE FOR THE FIREPLACE

There are three parts to the fireplace: the firebox, the surround, and the hearth. The firebox is where the actual fire will be and it must be lined with the appropriate materials that will meet building codes. Tile is not recommended for applications that will exceed 175⁰F (80⁰C) so it's not an option for the firebox.
The surround is the front facing portion of the fireplace. It is the part that is most visible. It needs to be durable enough to handle the heat and look good while doing it. Tile is perfect for the fireplace surround.
The hearth is the section of the fireplace below and in front of the firebox. It is a horizontal surface and may be a raised hearth or the floor immediately in front of the fireplace. Tile is also a great option here. In fact, it's a necessity if the rest of your room has carpet or wood floors. It protects the area in front of the fireplace which might be subjected to sparks, embers, and other debris.
SPECIAL CONSIDERATIONS FOR TILE ON THE FIREPLACE

Installing tile on your fireplace may require a practiced hand. There are special building codes to meet and installation techniques to observe.
Federal building codes regulate the installation of tile on fireplaces. There are also state and local building codes so check codes in your area before making any final decisions.
Installers usually recommend thin set mortar and a narrow grout joint. Daltile recommends using non-sand and non-acid grout for the fireplace. MAPEI Kerapoxy Design is recommended for best results.
THE KIND OF TILE YOU CAN USE

There are many different types of tile, so which can you use? Most wall tile is suitable for the fireplace. But just to make sure, check to see if they are recommended for high-temperature application. Another trick is to select a tile that is recommended as a backsplash tile. Most backsplash tile is made to withstand higher temperatures because it is often placed around stoves and other intense areas of the kitchen.
Here are more details about specific materials and their heat resistance.
Ceramic has been used on fireplace surrounds and hearths for hundreds of years. Decorative tiles were especially popular in the late 19th century. Ceramic withstands heat well and is durable enough to withstand the demands of the fireplace. You may want to select a thicker tile for the fireplace for extra durability.
Porcelain is also a great pick for the fireplace. It is fired at a higher temperature giving it a slightly different look than can be achieved with ceramic unless it is glazed. It stands up to high temperatures just as well as ceramic and often has more options available because of its popularity. Extra-large porcelain slabs are growing in popularity as they offer a stunning seamless look.
Glass is a stunning choice for the fireplace. Its light reflecting qualities enhance the beauty of the firelight and it takes on a romantic yet contemporary flair.

Metallic tiles add a little rustic appeal to your fireplace surround and come in designs that are just as decorative as classic ceramic tiles.

Both glass and metal stand up to high temperatures and have been well tested in the kitchen as some of the most popular choices for the backsplash.
Stone is another excellent choice for the fireplace. It gives a natural look to your fireside and is a good replacement for traditional brick hearths and surrounds. Stone performs well when exposed to high-temperatures and is extremely durable.
You can also use stone look tile that looks every bit as great as stone but is made of porcelain. They are available in extra-large sizes so you can add a bit of a modern sensibility to your fireplace.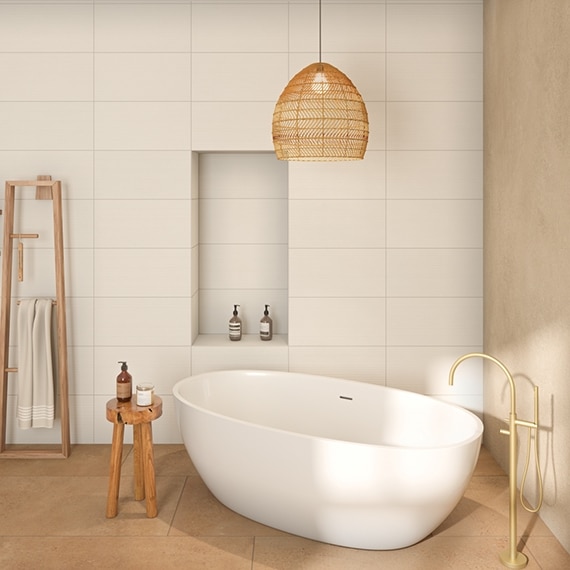 Ear to the Ground
Stay ahead of the crowd and learn the latest style direction with Tile Trend Report.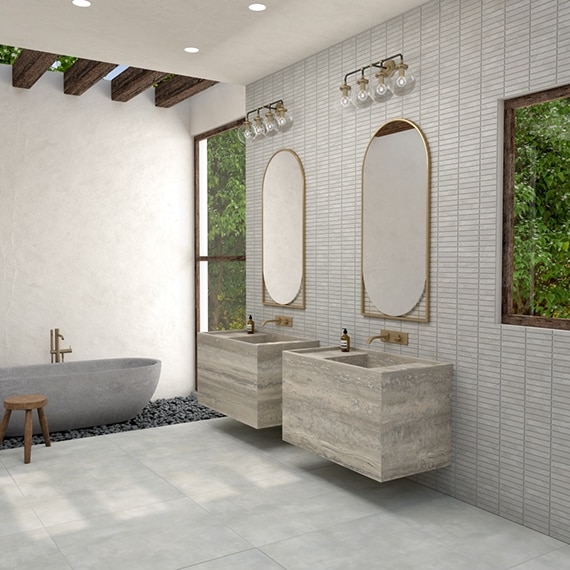 Choosing
the Right Tile
Picking the right tile should not be difficult. We have outlined key information to help.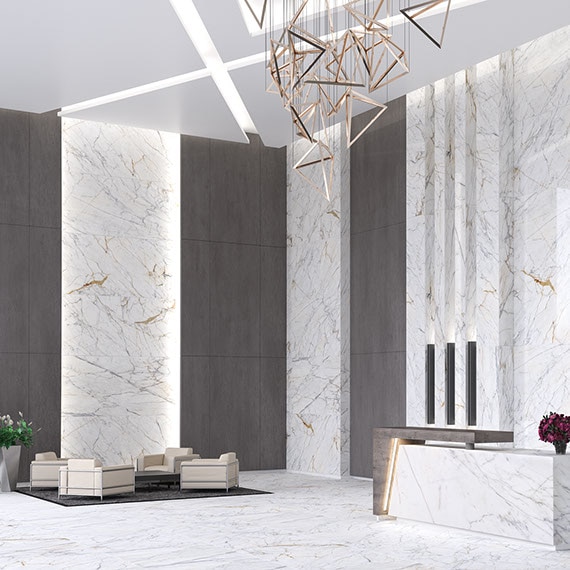 Panoramic
Porcelain
Discover the limitless possibilities of Panoramic Porcelain Surfaces™.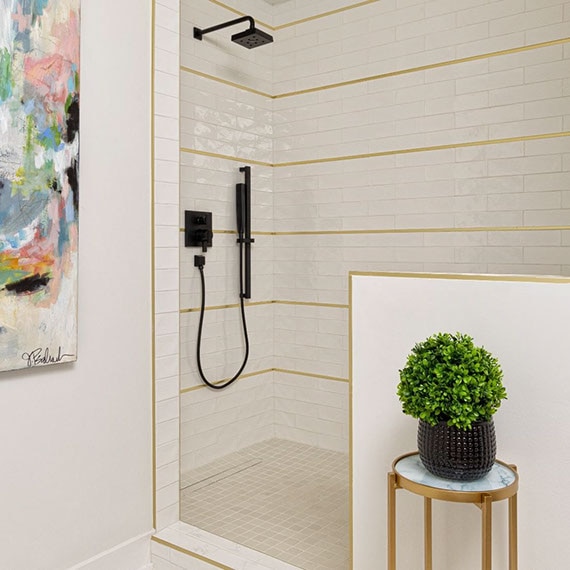 Factors to Consider
Knowing these technical details can help you make the best choice when selecting tile.