Home Decorating Ideas:
Marble Fireplace Surround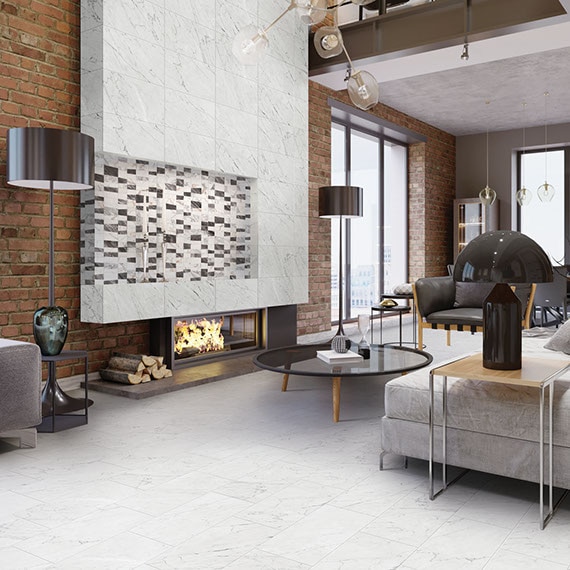 The marble fireplace has stood the test of time in homes across America, and it remains one of the most popular options when it comes to designing the perfect surround. The warmth and beauty of marble make it the perfect material for your fireplace. It's also very easy to clean, which is vital because of the soot and dirt that can collect in this area of the home. Here's what you should know before designing a marble fireplace.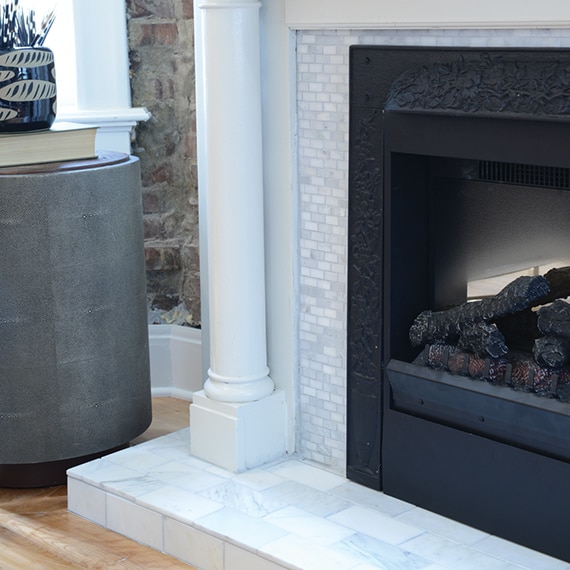 It Has Natural Diversity
Your marble fireplace can be designed with great diversity because of the various colors and styles in which marble is available. Gray, white, beige, and other natural tones are common choices for homeowners looking to build around their floor tile, wall colors, and furniture pieces. Marble features distinctive granular patterns that make it a unique option for any application, including the fireplace.

Porcelain tile that looks like granite features crisp and delicate veining patterns, and when paired with a polished finish, marble can give your fireplace the appearance of an upscale resort or five-star hotel. Try placing darker colored tile on your fireplace surround and a lighter marble or limestone tile on the floor. Watch as the different tiles meld into one elegant design to evoke an aligned, stunning look.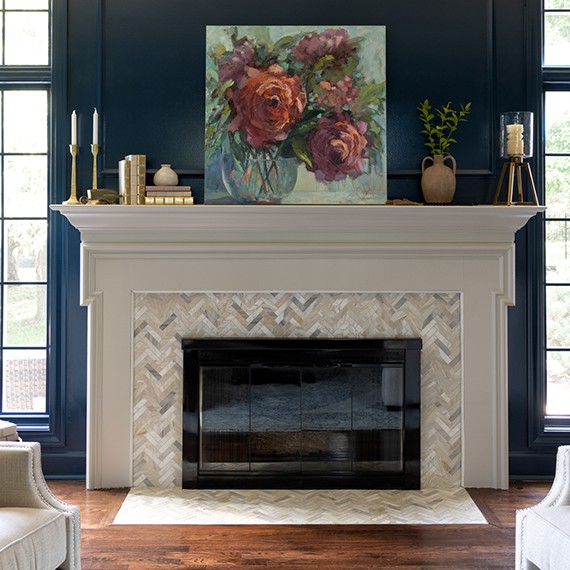 It Complements other design Features
When it comes to pulling together an elegant, welcoming fireplace, the key is in the details. Marble is a popular choice in kitchens and bathrooms, which are two of the most prominent rooms in most homes. You can harness this spirit by incorporating marble tile in your fireplace surround to exude casual, hospitable sophistication.

Choose a light marble, or even a darker option, in a honed or polished finish to suit your existing design. Just be sure to consider the overall color scheme when adding complementary pieces and decor. For example, to make your dark-colored marble surround stand out even more, add a white mantel that features unique molding. Then add a border of smaller tiles to bring texture to your marble fireplace. Be creative and bold in your design because the fireplace is meant to stand out.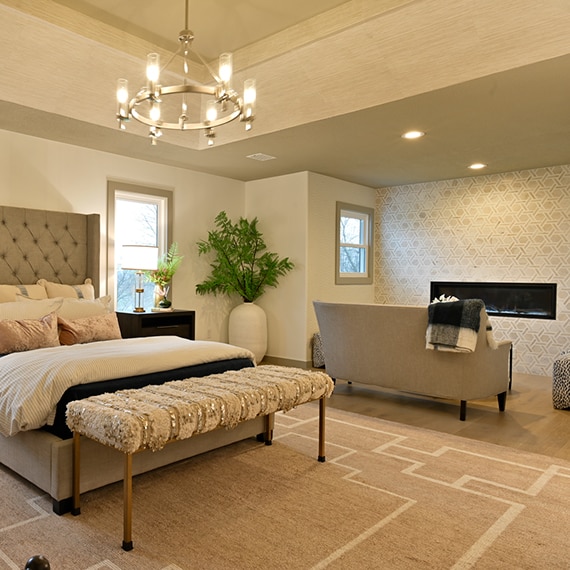 Marble is a strong choice
When you think of marble, you likely think of natural veining and a polished appearance. These characteristics make it a luxurious, elegant addition to the fireplace in your living room or family room.

Marble is also known for its range of colors and finishes, as well as its performance and ability to stand up to the heat of your fireplace. Its solid makeup and resistance to heat make it the ideal stone for your fireplace surround.
Marble is the perfect option for your home's fireplace. Its makeup and colors will give your design the warmth you're looking to create. Add to that the fact that marble's various finishes and veining patterns can fit into any design—from country chic to modern French—and the choice to go with a marble fireplace is pretty clear.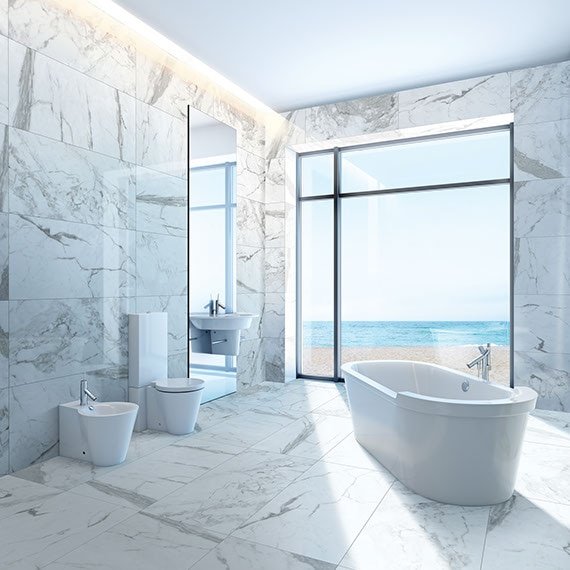 Marble Collections
Our stunning marble and marble look collections will fuel your creativity.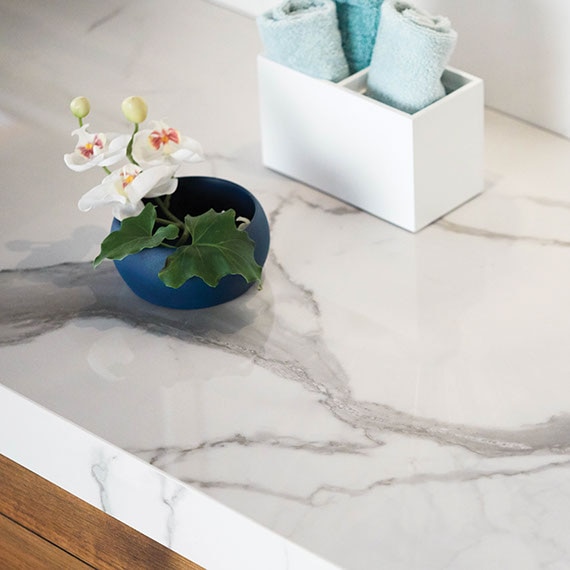 The Lavish Life
Browse luxurious marble inspiration in go-anywhere, low maintenance porcelain.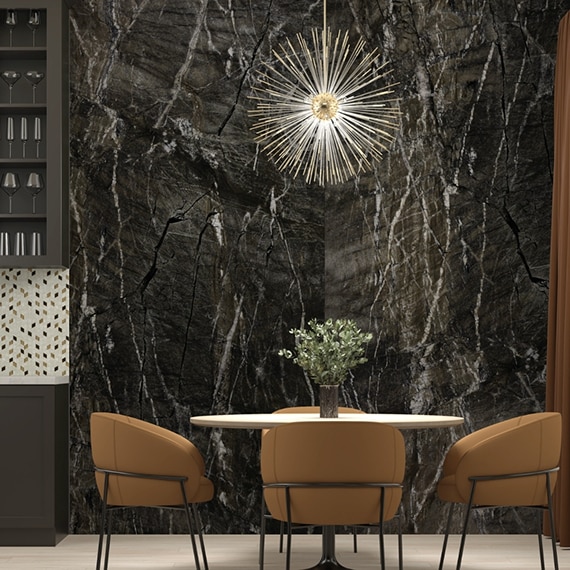 Your nearest stone center
Stop by a stone center to see beautiful natural stone in every type and style.
Up to $500 off!
Take advantage of this offer exclusively through Elite Statements Dealers!