How Do I Choose the Right Tile?
FIND YOUR PERFECT TILE
Daltile has a dazzling array of products for practically every room, every type of surface, and every style.
With so many choices, finding the perfect tile may seem overwhelming. Your best resource are the professional interior designers at our
Premier Dealers
and
showrooms
. (And consultations are free!) But to get started, we have gathered basic information to help narrow the options.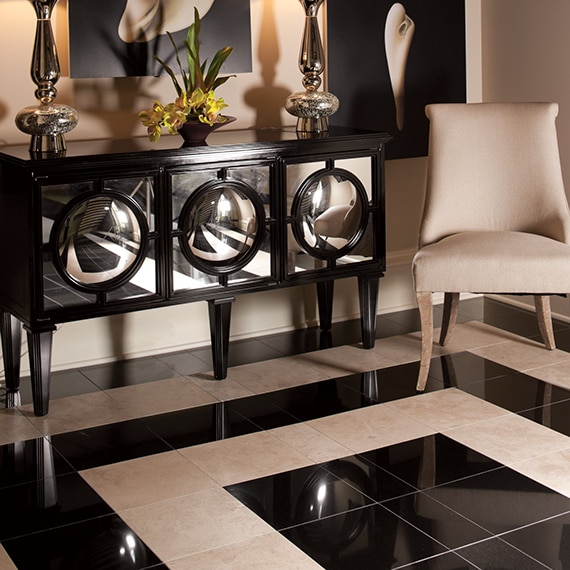 Selecting Floor tile
Explore the different types of tile, variety of applications, and detailed information needed to make your best floor tile choice.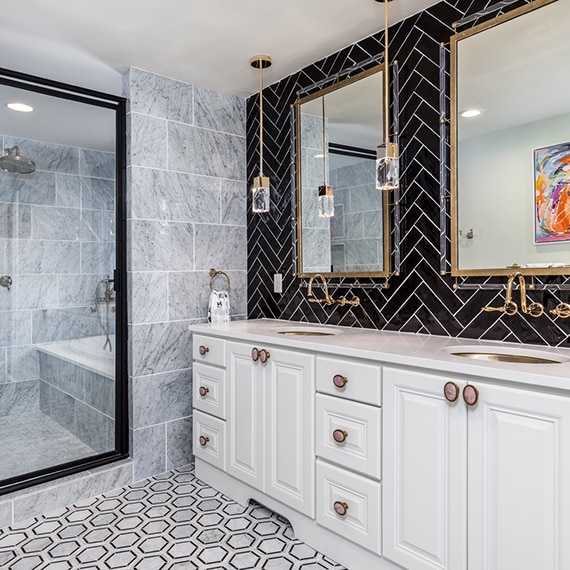 Selecting Wall Tile
From large scale to mosaic and all the different options, delve into expert advice for selecting the ideal wall tile.
Choosing the Right Tile for Your Project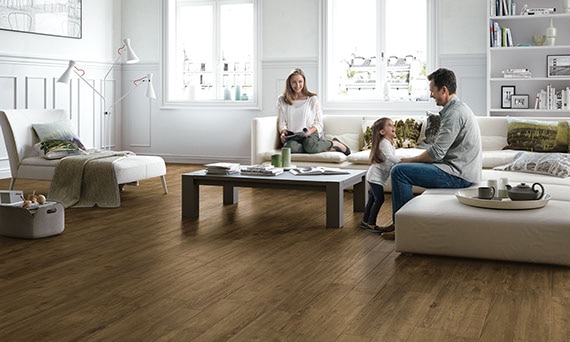 Residential Spaces
There are a few things you should be aware of before selecting tile for your home. For instance, as a rule, glazed floor tiles shouldn't be used where water, oil or grease is consistently present. This may cause increased risk for slippage. Daltile also does not recommend glazed floor tiles on home exterior applications unless tiles are sufficiently protected from direct weather or are a textured tile.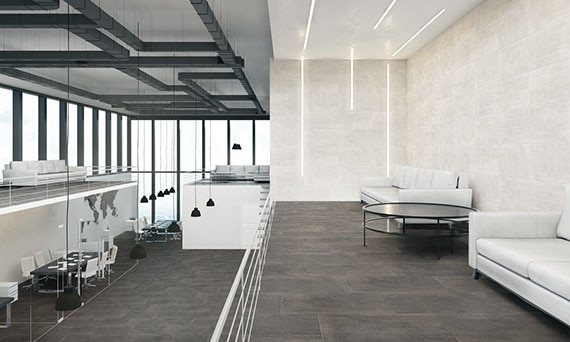 Commercial Spaces
Commercial spaces come with a slew of construction requirements. Selecting tile that meets these requirements is easy at Daltile. We test our tile for DCOF, breaking strength, and more, and we provide the results to you so you can make the best decisions. We always meet, and often exceed, ASTM standards but we encourage customers to have tile independently tested to determine if the product meets specific requirements.
More Tools to Help You Choose