CHOOSING METAL TILE
Accessorize your walls with a touch of metallic glamour. Trims and accent pieces finish your design with sophistication.
Authentic Metals
Real metals, either infused into the body of the tile itself or placed on top of the tile, make for an authentic metallic aesthetic.
Lightweight
Light and easy to install, metallic tile is the finishing touch your design.
Easy to Clean
Keep metallic tile as bright as the day it was installed with all-purpose cleaner and a soft cloth.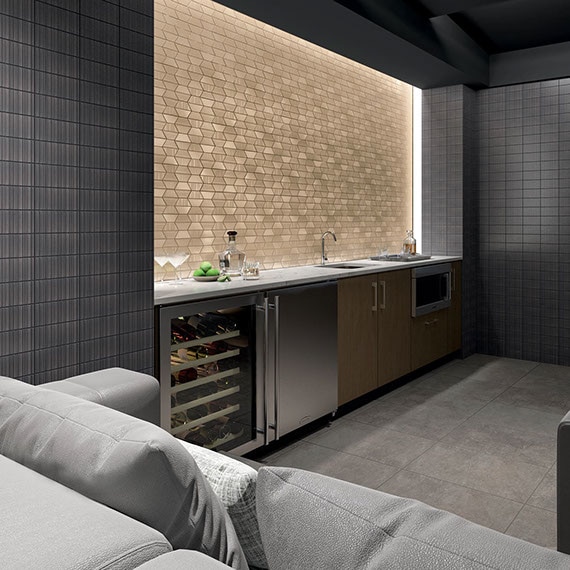 Industrial Metals
Add some mid-century detail with metallic gold, stainless, and iron subway-style tiles. They feature vertical or horizontal grooves for textural interest. Also available in a mixed trapezoid mosaic.
Metallica
Elevate your accent wall or backsplash with one of several unique mosaics, from penny rounds to hexagons, or keep it simple with classic 4 x 4 squares.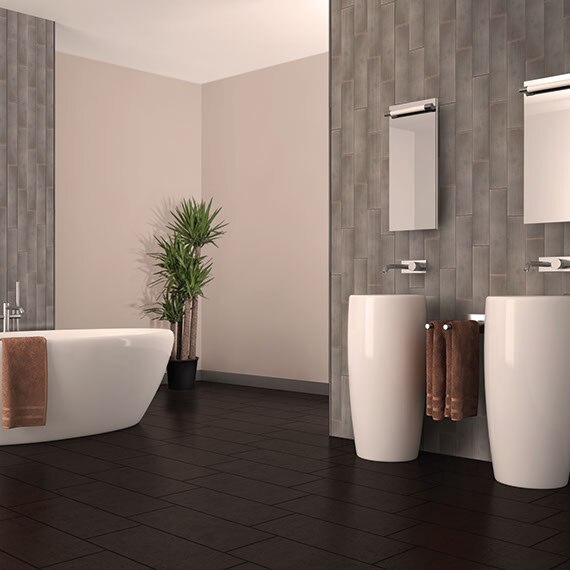 Render Metals
The invigorating look of traditional metal can now be an essential element in even the most moisture-prone interior walls.
Massalia
Massalia captures the essence of chic metal and combines it with a traditional elegance. Its dramatic appearance stands out, yet gently blends with a multitude of classic, fashionable designs.
Vintage Metals
A contemporary take on a Victorian textures & shapes, this collection offers four decorative 4 x 4 wall tile designs and two distinct mosaic shapes in three metallic colors.