Using Stacked Stone to Add Texture
Stacked stone isn't just handsomely rugged when used outside or around fireplaces. It also lends rusticity to overly soft settings where complementary materials are needed. Every room requires textural balance to keep it from appearing flat or lackluster. Here are some inspirational ideas to help you design standout spaces.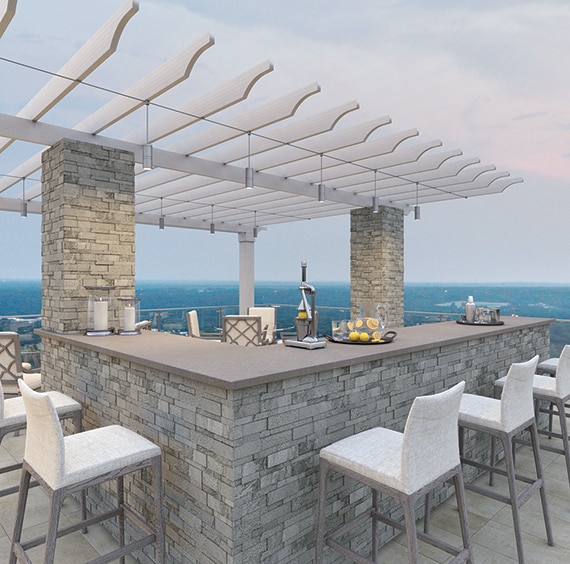 Using stacked Stone on the wall
For maximum impact and definition, the walls of your home should elevate your design to its highest potential by balancing suppleness and rusticity. A stacked stone wall is the perfect option to balance textures in your space, indoors or out.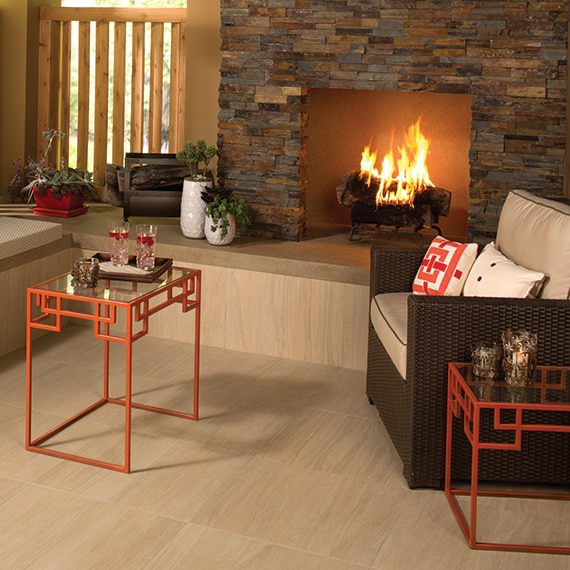 Elevate the fireplace
Are you fortunate enough to have a gas or wood fireplace? If not, consider adding one—even a wall-mounted electric unit will add to a room's dreaminess. Dress up your fireplace with stacked stone to create visual interst and coziness.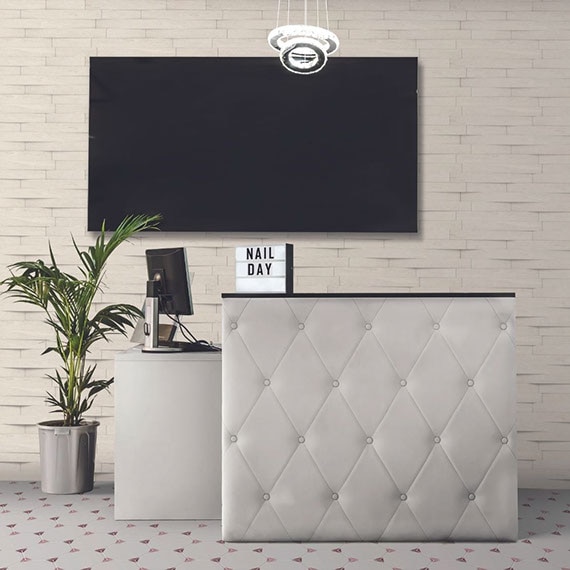 Choose a Similar Color
Use the stone's overall hue to choose a color for the flooring or adjoining walls. By closely blending the shades of the other surfaces and stone, you'll create effortless flow and a balanced setting.
Animate Showers
Stacked stone can also be used in a bathroom, such as on the wall behind a freestanding tub. Alternatively, use the craggy stone to flank a shower stall or add stack stone as a trim to a shower wall with smooth tile. The rugged stone lends beautiful texture to a room where other options could give off a one-dimensional effect.
INTRODUCE OTHER MATERIALS

Try to mix other textures and materials alongside the rugged stone. For instance, you could carry wood-inspired tile flooring across a large space for a look that's as easy to admire as it is to clean. You can also add smooth metallic or cement-look tile details. Finish the space off by incorporating silky or soft cotton drapes, a velvety reading chair, thick and cozy rugs, crystal vases, and whittled or handcrafted accessories for a unique look that you'll enjoy for years to come.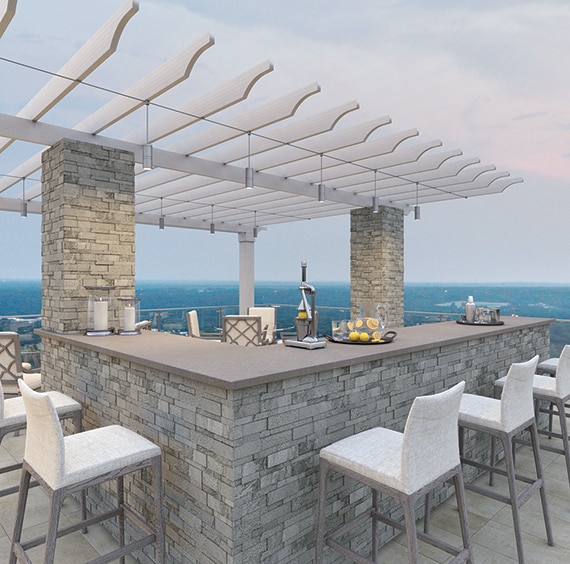 VERTICALS™ Wall complements
Wall covering designed to withstand the elements, explore VERTICALS™.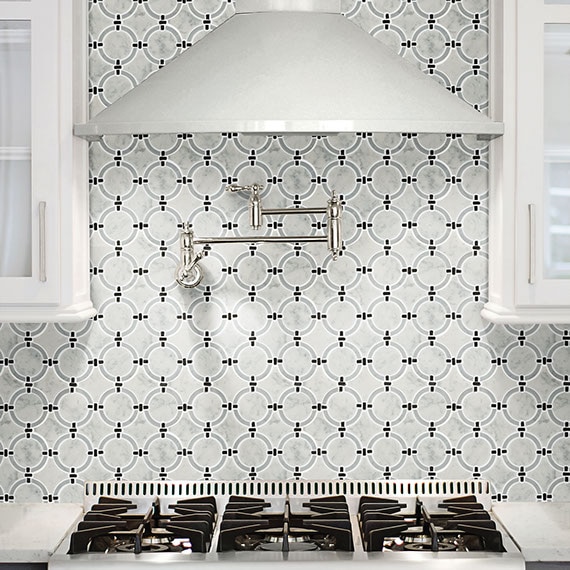 Natural Stone Backsplash
Our designers provide inspiration for natural stone kitchen backsplashes.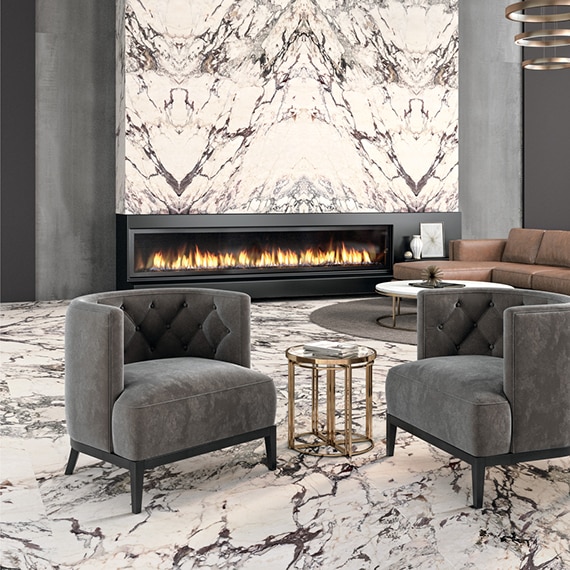 Hot Trends
Learn what's trending in tile and spark creative ideas for amazing, stand-out design.