5 REASONS WOOD LOOK TILE IS BETTER THAN THE REAL THING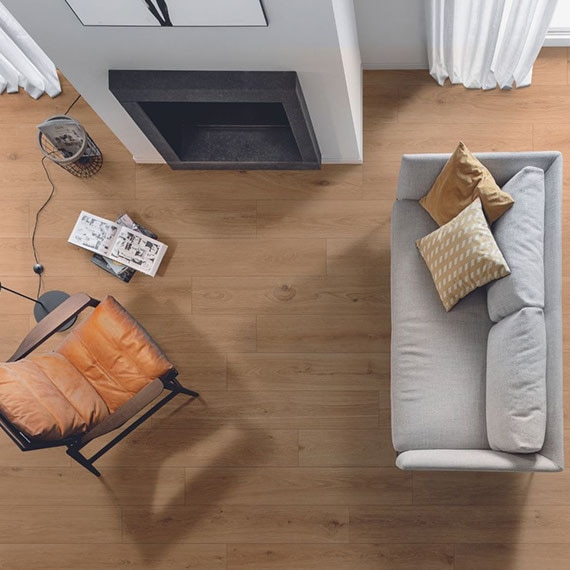 What is Wood Look Tile Flooring?
As you may have guessed, wood look tile is quite simply porcelain tile that looks like wood. In fact many of these products look and feel so much like real wood, it is nearly impossible to know it is not real wood.
Thanks to advancements in technology and manufacturing processes, this tile flooring contains a level of detail not previously possible. Detail so innovative and precise, these products can mirror the look and feel of hand-scraped wood.
No longer limited to traditional sizes, wood look tile comes in planks of varying widths and lengths, as well as unique shapes and mosaics.
Wood look tile flooring is one of the hottest trends in the flooring industry. Here are the top 5 reasons it is not just as good as natural wood, it is actually better.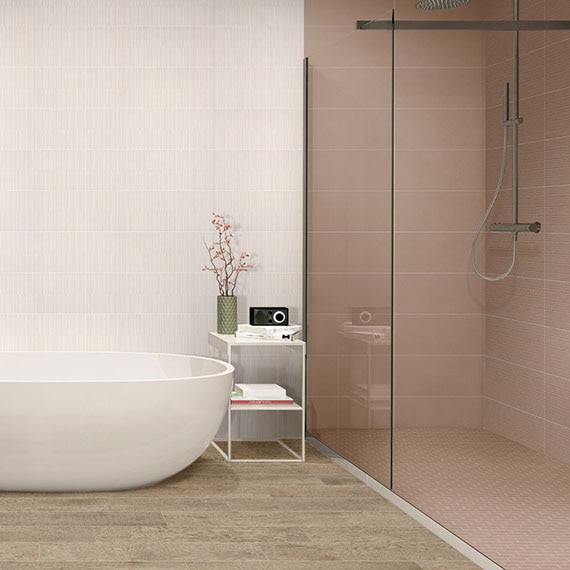 Use in any room
Our wood look tile flooring is designed with a focus on performance and durability, making them perfect for any room of the house and countless commercial spaces.

Unlike wood, porcelain wood look tile can be used in wet areas, including kitchens and bathrooms. Even commercial kitchens and bathrooms. Porcelain tile is also easier to clean and maintain than real wood. Many disinfectant cleaners will damage real wood floors, whereas porcelain is not compromised by even the most stringent solvents.
Due to our sophisticated manufacturing techniques, our wood look tile possess the strength to tolerate high traffic areas.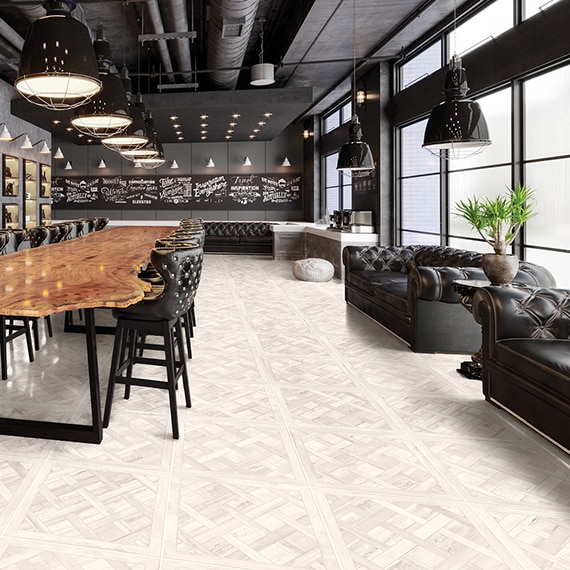 Wider variety of styles
Wood look tile not only comes in a wide range of colors and sizes, we offer unique shapes, parquet style, trim, decorative and mosaics.
Whether sleek & polished or rustic & natural, we offer a vast selection of wood look tile to satisfy a myriad of diverse tastes.
From traditional to modern, our extensive collection of wood look tile provides almost endless design opportunities with a wood visual.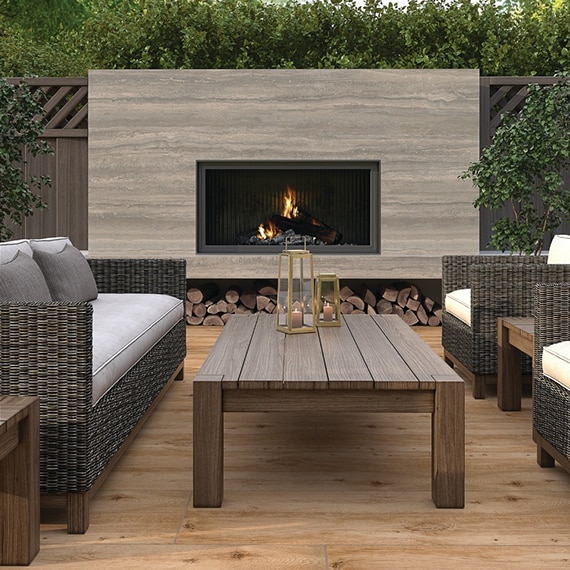 Indoor / Outdoor
Anyone who has cared for or maintained a wood porch or wood deck recognizes that wood does not have the strength to weather the elements. Splintering, cracking, and breaking are common for wood planks exposed to outdoor climates.
In contrast, porcelain endures every climate - even extreme hot and freezing temperatures - with ease.
In addition to many other products designed to resist harsh outdoor conditions, Xteriors by Daltile offers a collection of 2CM pavers as well as wood look floor tile.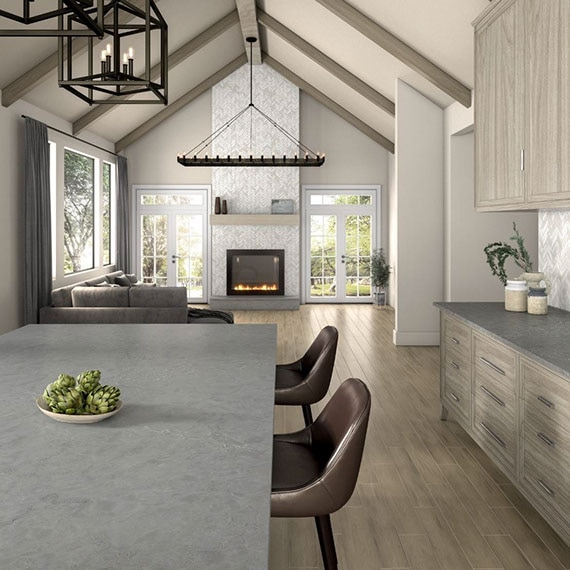 Low Maintenance
Wood floors are beautiful. In comparison to carpet, the style, durability, and cleanability of wood flooring make it a favorite among homeowners and businesses alike.
Now imagine that durability extended to a surface that is waterproof, scratch-proof, stain-proof, dent-proof, and fire-resistant. All without sacrificing style.
And unlike real wood, wood look porcelain floors will never need to be stripped, re-stained, and re-sealed every few years.
Sustainability
Wait, real wood is eco-friendly. True. However, the chemicals needed to prepare real wood as flooring are extremely harmful to the environment.
Stains, finishes, and sealants emit toxic VOCs (volatile organic compounds) into your home and contribute to air pollution outside. These chemicals can cause health problems, especial among people with compromised immune systems, the elderly, young children, and allergy sufferers.
With increased demand for real wood flooring, deforestation is also a concern.
Tile is made of all-natural ingredients (clay, sand, feldspar, and water) and is completely free of toxins. Tile has no VOCs, PVCs (polyvinyl chloride), no formaldehyde, and no allergens. Tile is sustainably sourced and easy to recycle. Plus, tile has a longer life than real wood, which reduces tile's already low manufacturing carbon footprint.
When it comes to going green, there is no contest. Wood look tile beats real wood in every category.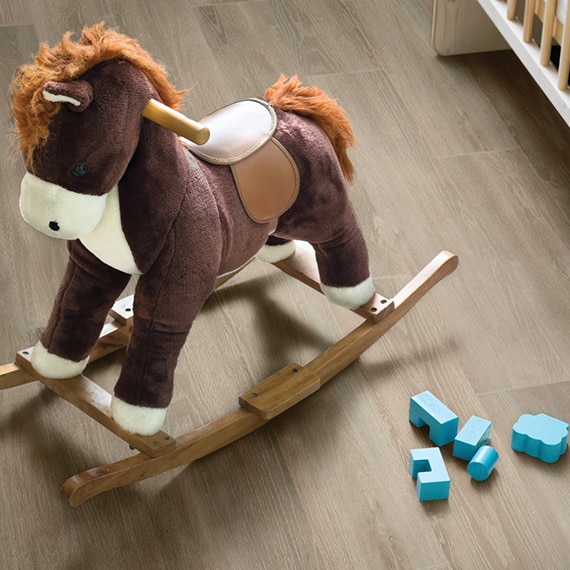 Shop Wood Look Tile
From oak to acacia, weathered to little variation, see our broad selection of wood look tile.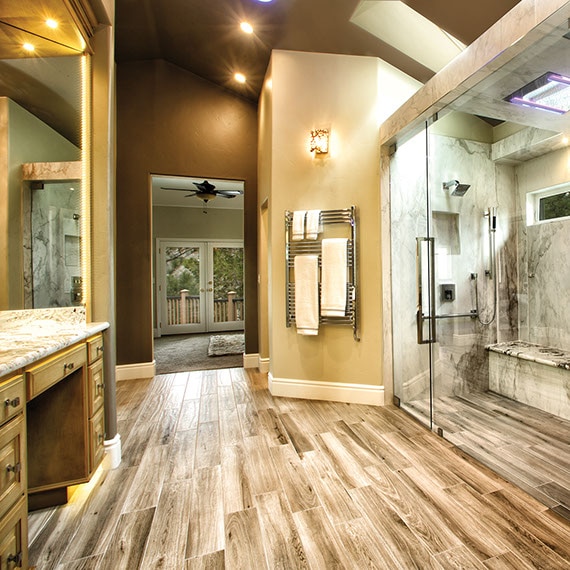 Wood Look
Shower
Real wood in a shower is crazy. But slip-resistant wood look tile is perfect for the shower.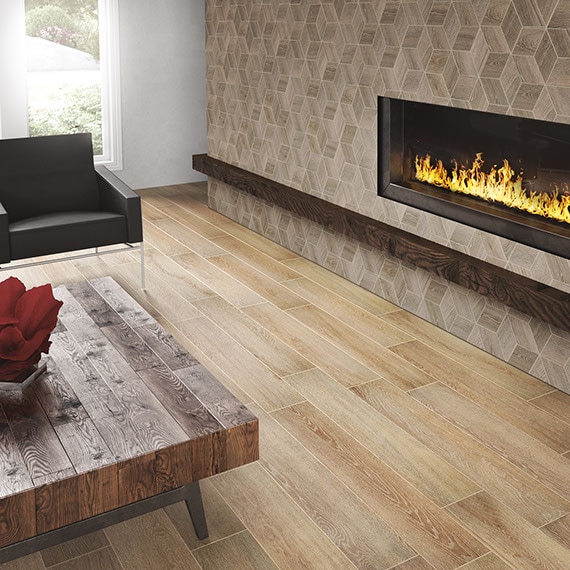 Grout for Wood Look Tile

Our experts provide these 5 things you need to know about grout for wood look tile.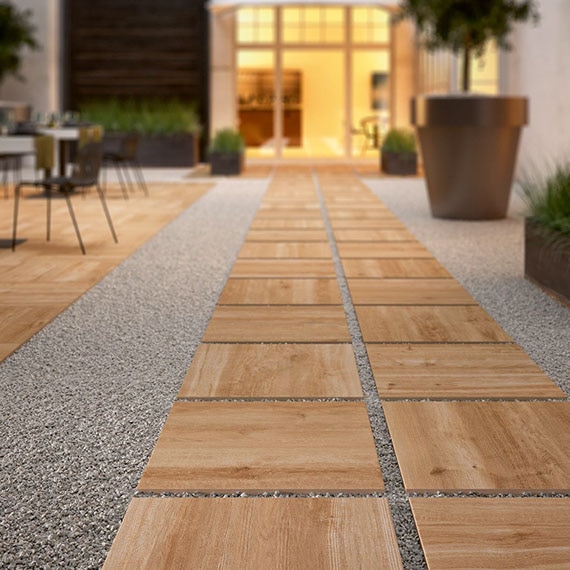 explore Outdoor Options
See our selection of outdoor tile. From patio to fireplace, you'll find something you love.