5 Things to Know About Grout for Wood Look Tile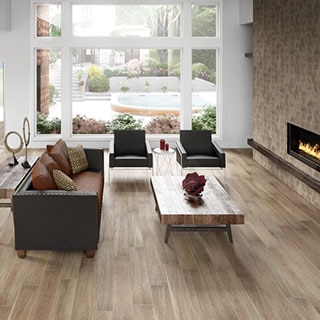 Wood look
floor tile is a superstar for many reasons. But one of its best qualities is how close together you can put the tile. With a minimal grout joint, you'll have a floor that does just about everything a hardwood floor does.
This newer plank style installation does need a bit of an explanation though. Read on for the need-to-know basics.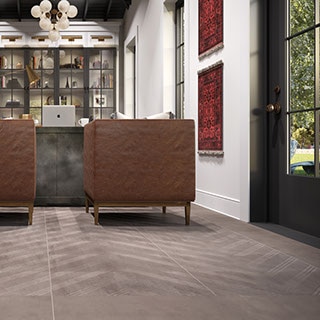 1. Most wood look floor tile requires a 1/8 or 3/16" grout joint
That's a pretty narrow grout joint. And it's very important. Without that joint, the tile won't be able to adjust to minuscule movements in the subfloor and you'll end up with breakage, lippage, or an uneven surface. Use spacers to make sure you get the correct minimum grout joint.
Check manufacturer recommendations carefully, some tile will require a different grout joint for different layouts (i.e. 1/8 for grid layouts and 3/16 for brick-joint layouts).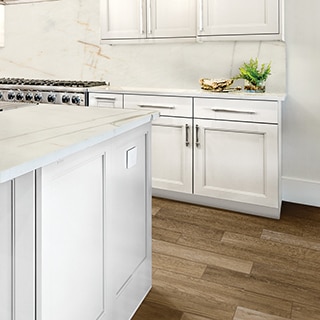 2. Rectified tiles allow for the smallest grout joints
Rectified tile has very exact edges. They are smooth and uniform edges that let you get the smallest joint possible (usually 1/8 or 3/16"). Without these precise edges, much more grout is needed to even things out across the floor. This is a must-have for an authentic-looking wood look floor tile.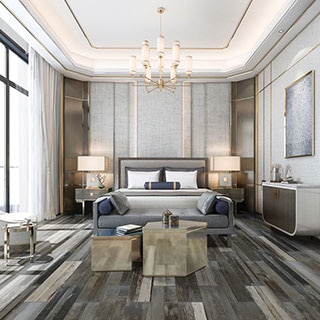 3. Tiles over 15 inches (like the planks of wood floor tiles) are prone to lippage
What's lippage? According to the Tile Council of North America it is "variation in the height of adjoining tiles." That means the corners of a tile pop up above the surface of the tiles around it. It's not pretty. It takes a knowledgeable—even certified—tile installer to put in large format tile that won't have a lippage problem.
One key is to make sure that overlap of individual tiles don't exceed 33% when installed in a brick-joint pattern. Ask your installer about it if you have questions.
4. Pick a grout color that blends with your tile
Grout can take a tile and elevate it to something unique. However, with wood-look tile, you really don't want the grout to steal the show—you want it to disappear. Since hardwood floors don't have much of a joint, you don't want your tile to either.
Ask a Daltile representative to help you select a grout color that will blend the floor into perfect harmony. A grout that stands out against the tile might detract from that continuous feel you're going for.
5. FIND THE RIGHT GROUT COLOR FOR TILE WITH HIGH VARIATION
One of the most exciting developments in wood-look tile is the reclaimed style now available. The variation in color and grain is amazingly life-like. With so many shades in your tile, how do you pick the best grout?

Match your grout to the darkest color in your wood look floor tile. Over time, the grout will naturally darken with the wear and tear of everyday traffic. Darker grout tends to hide this. Plus it won't draw attention to itself set against your tile.

With a little planning, you can have a beautiful, long-lasting floor that looks just like wood.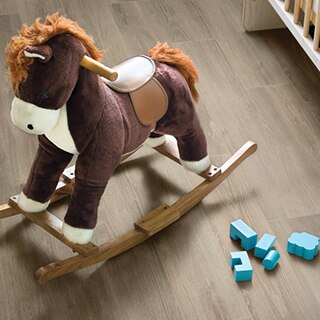 Shop Wood Look Tile
From oak to acacia, weathered to little variation, see our broad selection of wood look tile.
StepWise Slip Resistant Tile
Boasting DCOF of at least .60, StepWise technology makes tile 50% more slip resistant.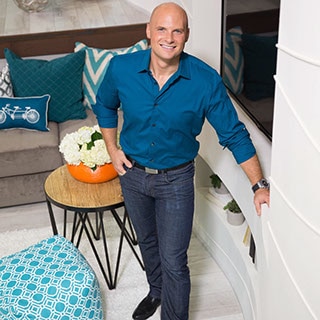 HOW TO CHOOSE GROUT COLOR
Should grout be darker than tile, lighter or match? Chip offers his guidance.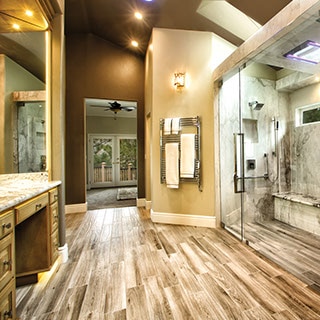 Wood Look
Shower
Real wood in a shower is crazy. But slip-resistant wood look tile is perfect for the shower.