Heated Floor Tile for Everyone!
What could be better than stepping out of the shower or crawling out of bed onto warm floors? Not much, apparently. Radiant heat is quickly climbing to the top of many homeowners' must-have lists. Don't go one more day without planning on a little luxury for your feet. Here are the basics.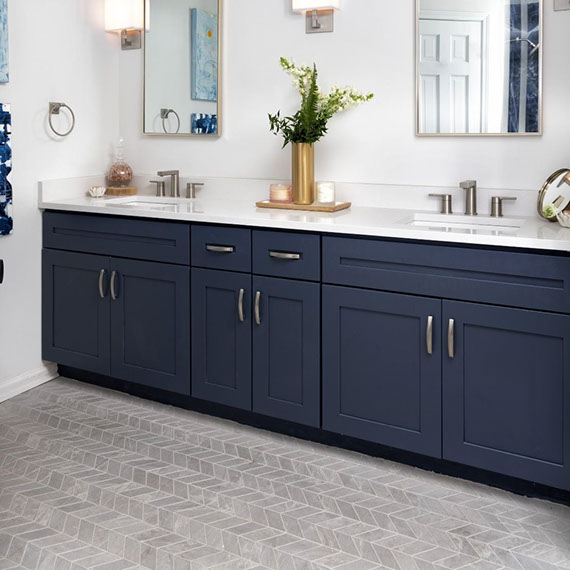 What is Radiant Heat?
Radiant heat is an in-floor heating systems that warms the room from the floor up. It is considered by some to be a more effective heating method than forced air. Hot air rises quickly and many forced air systems leave your feet cold and your head too warm.
Radiant heat is different because there is a layer of stone, porcelain, or wood between you and the heat source. The heat naturally conducts continuously through the room, making it feel warmer. An added benefit is cozy floors when bare feet step out of the bed or shower.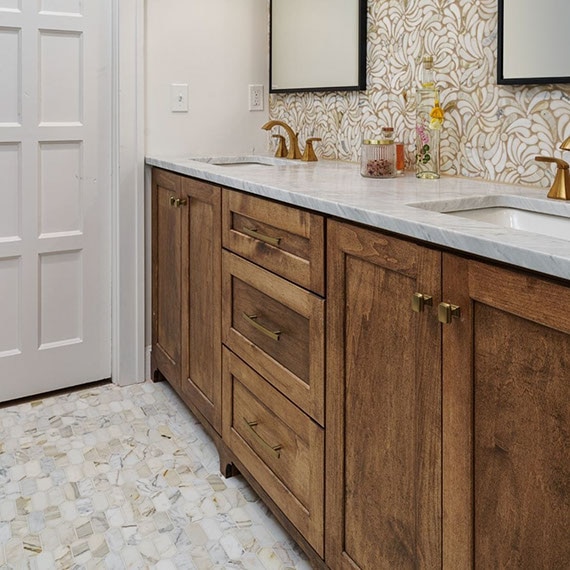 What are the requirements for in-Floor Heat?
Preparing for radiant heat will ensure warm floor success. The right subfloor will make your in-floor heating more efficient. Have your property's water tables and soil analyzed to avoid battles with nature to get the heat you want. Formulate a plan for expansion joints and moisture control as well.
The right subflooring and floor materials can make a big difference in how well your radiant heat works. Tile is especially well-suited to underfloor radiant heat. Stone, ceramic, and porcelain are made of natural substances which have thermal-conducting properties. That means they withstand, transfer, and hold heat very well—all good ways to have a warm tile floor.
You can also use underfloor heat with carpet, rugs, hardwood, laminate, and other flooring surfaces.
WHAT ARE THE RADIANT HEAT OPTIONS?
There are two options for under-floor radiant heat:
ELECTRIC
Electric radiant heat is composed of wires that run under the floor. They are very easy and affordable to install, but they are also more expensive to operate.
Installation is made even easier with heating mats. These mats have a very low-profile (some are less than 1/8" thick) and are ideal to put under tile. The wires are woven into a fabric so all you have to do is lay mortar and roll out the mats (see manufacturer directions for the full installation process).
There are several sizes to choose from or you can custom order a mat to your room's specifications. The radiant heat mats are approved for wet applications like the shower, sauna, or steam room and warm the floors and the entire space quickly and effectively. They are safe for all types of tile and most other flooring options.
Under-floor heating is usually installed before a new tile floor goes in. If you have a basement or crawlspace, you may place the radiant heating below a current floor.
HYDRONIC
Hydronic radiant heat is composed of hot water pipes that run under the floor. They require a licensed plumber for installation and have to be Pipes have to tap into the supply from the water heater or boiler so the project is a bit more involved than electric heating. On the bright side, hot water radiant heat is far less expensive than electric to operate.
Hot water radiant heat pipes are placed on a specialized underlayment like plywood with pre-cut channels for pipes. For tile floors, a cement backer board is placed over this, then the installation of the tile can proceed as normal.
Like electric radiant heat, hydronic needs to be installed either before the new floor goes in, or from the basement or crawl space side beneath the underlayment.
When you simply can't stand to go another fall or winter without the comfort of warm floors, it's time to plan for a flooring upgrade. Heated floor tile will transform your home.
Buying new tile? Check out porcelain, stone, and ceramic tiles that work great with radiant heat.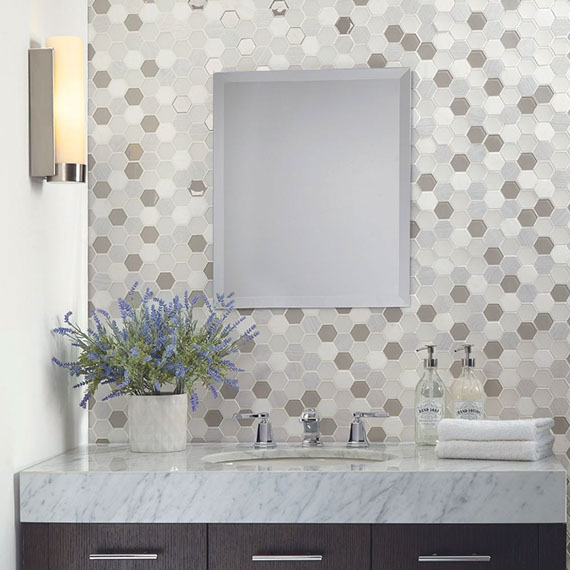 Shop Tile
Discover the products that have made Daltile the leader in the tile for 75 years.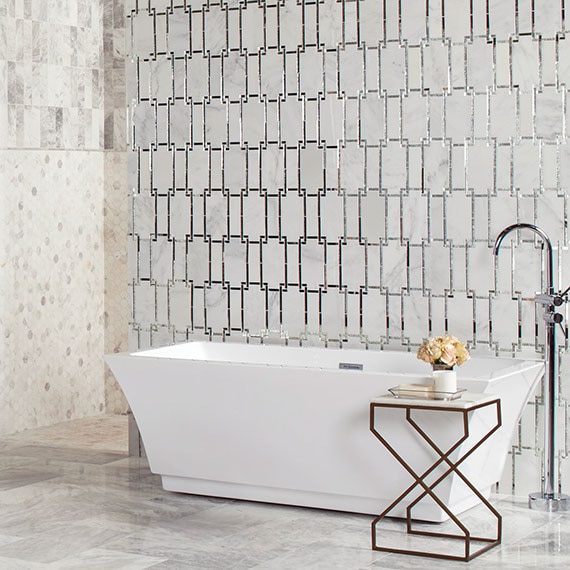 Bathroom Renovations
Chip gives his top 3 tips for maximizing your return on investment.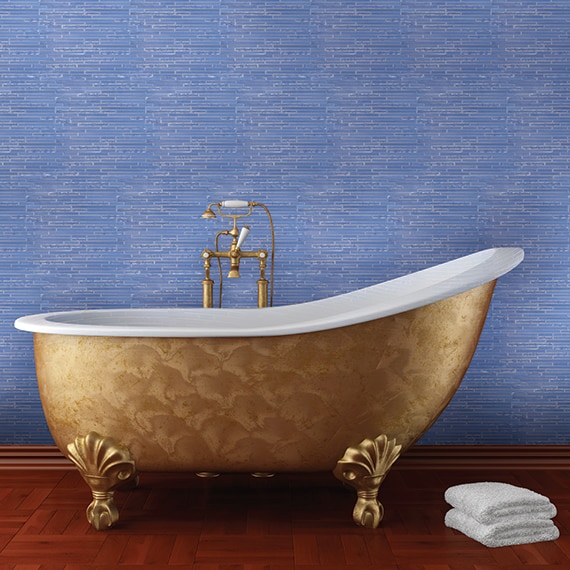 design with a Clawfoot tub
The charm of a vintage claw-foot tub enhances a bathroom design.