Preparing Cement for Floor Tile
A cement subfloor can provide a great base for a tile floor. But without the right preparation, there will be no end of headaches and you may eventually replace the entire floor.
There are four simple principles to help you prepare concrete floor for tile installation: clean, dry, patch, and level. Once you have these under control, you are set for success. Let's take a closer look at each of these.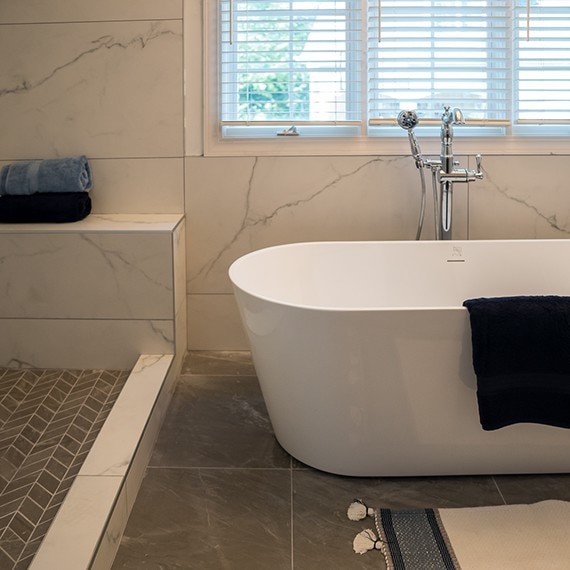 Clean
Start by sweeping your concrete floor to get rid of all dust and debris. Then clean with a wet mop of plain water. Use a few tablespoons of a degreasing cleaner in warm water and scrub the concrete with a scrub brush. Finally, rinse thoroughly.
A clean surface helps you see smaller cracks that might need repair. It also increases the chances that you will get a better bond between the concrete and the next layer of your subfloor.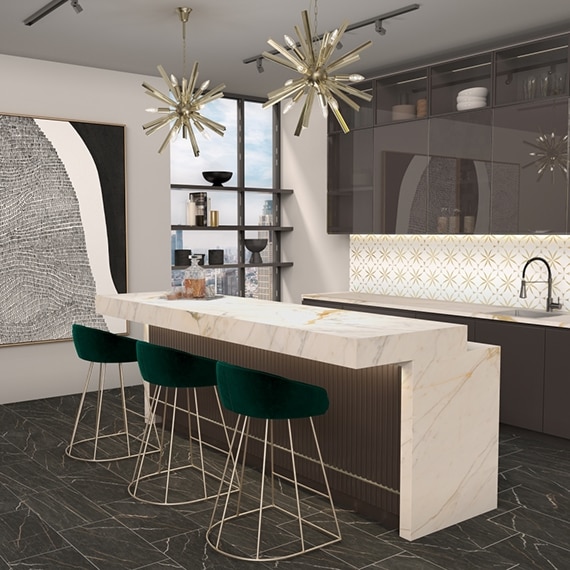 Dry
Ensure your floor has thoroughly dried before proceeding. Blot it dry to remove any residual water, then air dry. If you live in a humid climate, you might want to wait overnight to allow excess moisture to evaporate.
Cement's biggest issue is keeping moisture under control. Getting it as dry as possible before applying a sealer is very important.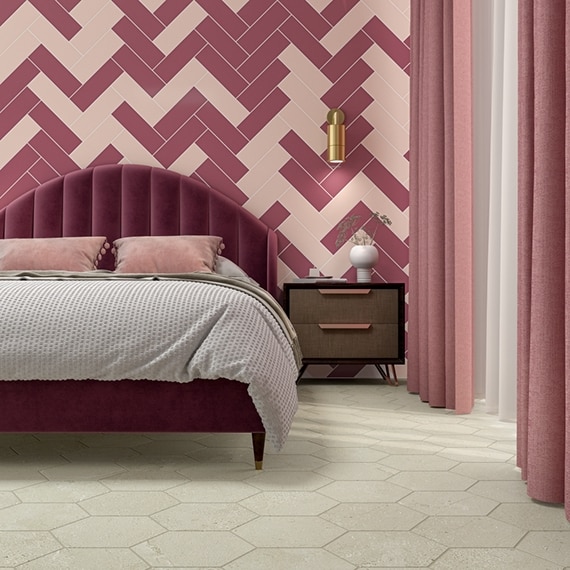 Patch
A sound surface is necessary when preparing concrete floor for tile installation. Cracks and depressions may create weak spots that cause tile to crack in the future.

Patch little cracks or holes with a cement patching compound. Use a trowel to apply and use the edge to ensure the patch has edges level with the surrounding concrete.

If you have large cracks or displaced concrete, this might be a sign of deeper problems. Consult with a professional. If repairs are needed, hire a professional to avoid bigger problems later.

After ensuring your concrete surface is level (the next step) apply a concrete sealer. Cement is porous and draws moisture from the ground up through the slab. Sealer is a barrier between the cement and the mortar that will keep moisture build-up away. This increases the bond between the cement and the mortar, as well as decreasing mold growth.
Level
Use floor leveling compound for large holes or flaws in your cement floor. The compound is a cement-based material that is thick enough to stay where it needs to be, but also flows well to fill in depressions to ensure your floor is flat.
You can cover the floor with leveling compound to ensure you have a flat surface rather than only applying to areas you believe needs it. The pros make quick work of this process, using a specialized hose to put the leveler right where it is needed without making a mess.
Uneven cement is death to tile. It makes breakage much more likely than if the tile has a fully supportive surface. Get the full life out of your tile with a level subfloor.
Once your cement surface is clean, dry, sound, and level, you are ready to move on to the next step. Depending on your situation, you might need to consider things like installing a membrane, putting in floor heating, placing backer board, etc. It's best to check with a pro to ensure you have the right subfloor in place before you spread mortar and lay tile.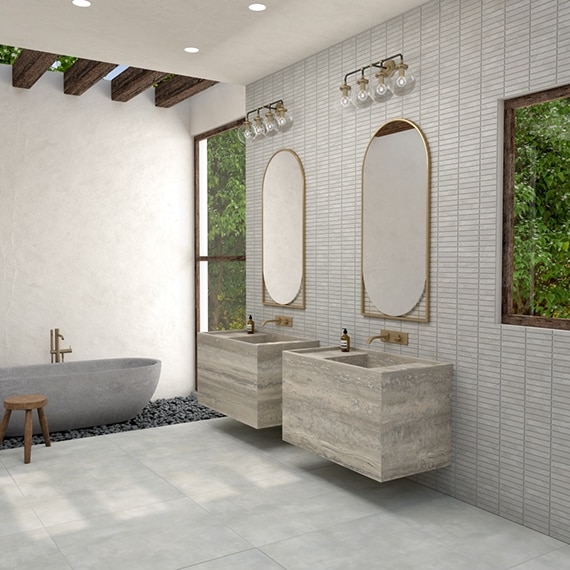 Choosing
the Right Tile
Picking the right tile should not be difficult. We have outlined key information to help.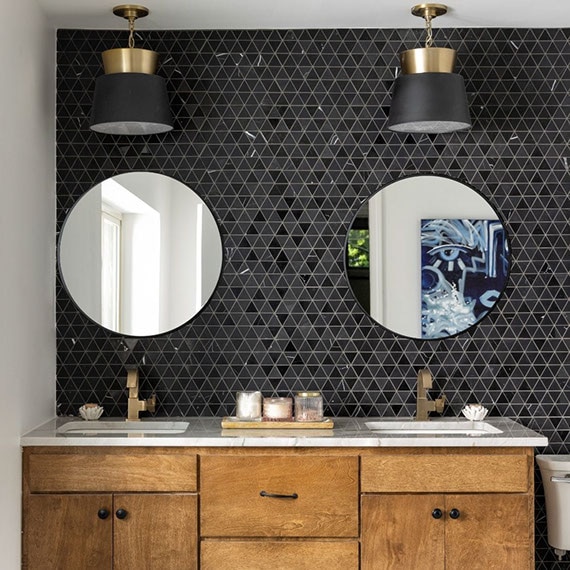 How to install
tile
Experience how easy tile installation can be with step-by-step tips from our experts.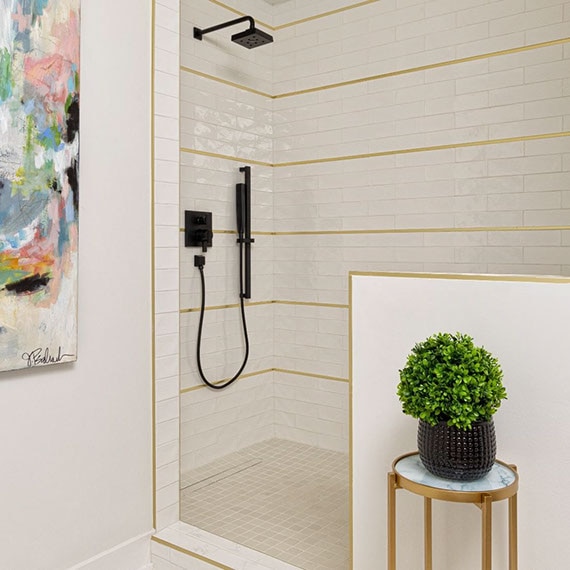 Factors to Consider
Knowing these technical details can help you make the best choice when selecting tile.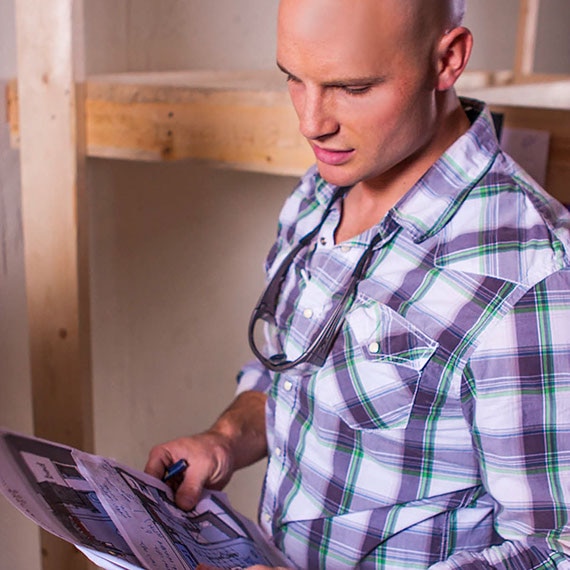 5 TIPS FOR HIRING A TILE INSTALLER
Expert craftsman Chip Wade shares his must do's for hiring a tile installer.