Bathroom Design:
How to Tackle the Planning Process
The planning process for bathroom designs, or any design project or remodeling job, is an integral aspect of an interior designer's role. Your interior designer will provide you with well thought-out details—from concept and design drawings, to material and finish selection. You can become more involved in the process by reviewing their concepts and looking at sample materials to help you visualize the end result.
As you embark on the planning process with your interior designer, here are some tips and tricks to help ensure you are as successful as possible.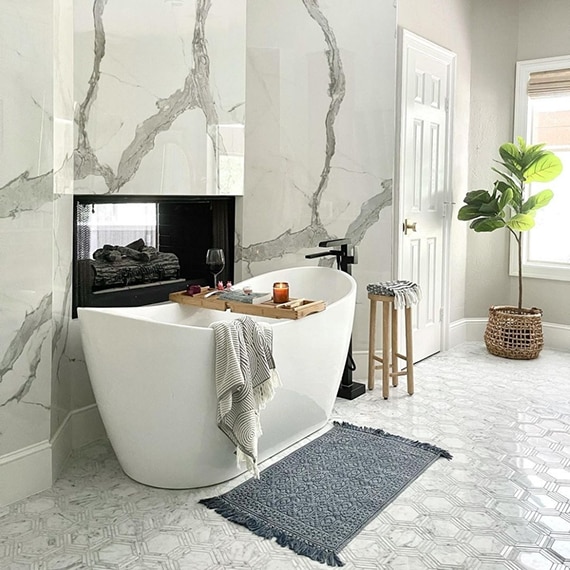 Get Inspired by Photos
Interior designers often look in magazines and online for design inspiration. This helps them develop creative ideas for the design layout, materials, tile patterns, colors, and details such as lighting and hardware. Search for inspiration yourself, since it will help you gain a better understanding of the direction you want the design to go.
When your interior designer presents their initial ideas, provide feedback that expresses your own thoughts and needs—from functionality and usage, to what you may or may not like in terms of color or style. It is important to communicate effectively so your interior designer can incorporate your ideas into the design.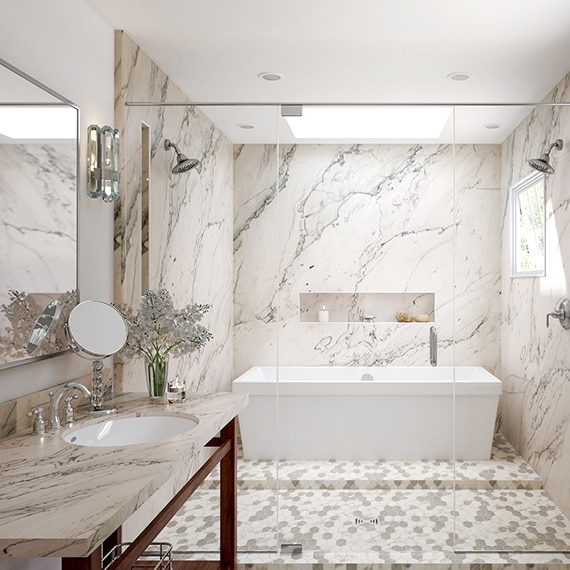 Complete Design Drawings
Once inspiration concepts are selected and reviewed, the next step is for your interior designer to complete the design drawings. These drawings are used to convey the design plans to both you and your contractor, and others involved in the process, such as tile installers—especially in terms of tile pattern and size.
These drawings should reflect all of the design plans. This will help your interior designer plan specifics, such as the layout of your tub and shower, toilet, vanity, and tile. They should also include elevation in their drawings, which shows the front or side of the elements within the design plan. Elevation should be used to plan the bathroom vanity design, shower and tub configuration, tile pattern and sizes, and backsplash tile design for any vertical surfaces.
SELECT COLORS AND MATERIALS
After you have considered inspirational photos and offered feedback of the completed design drawings from your interior designer, they will begin to select the colors and materials that will be featured within the design. When choosing elements, such as tile, they may visit a store to view samples to explore the range of options. Take-home samples will offer you a sense of how colors will work in the actual space, how they will look next to adjacent, existing materials, and how different colors coordinate with each other.
Today's bathroom designs, as with most design projects, require dedication during the planning process. With the help of your interior designer, you can gather the right inspiration, collaborate to create realistic drawings, and then execute the overall design. Use these tips to be successful in creating a design you will truly love.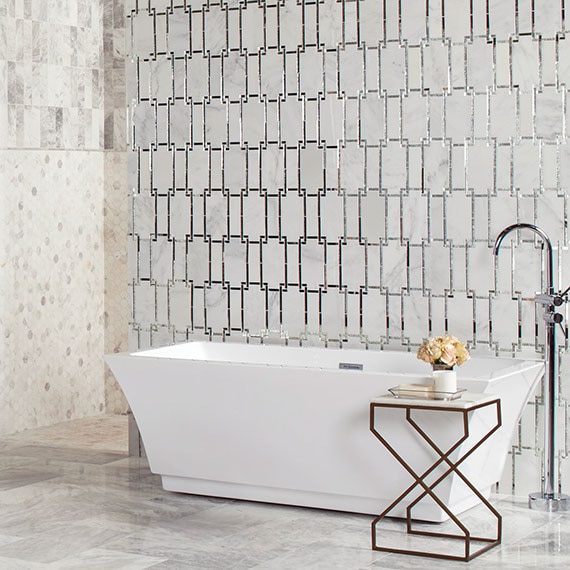 Bathroom Renovations
Chip gives his top 3 tips for maximizing your return on investment.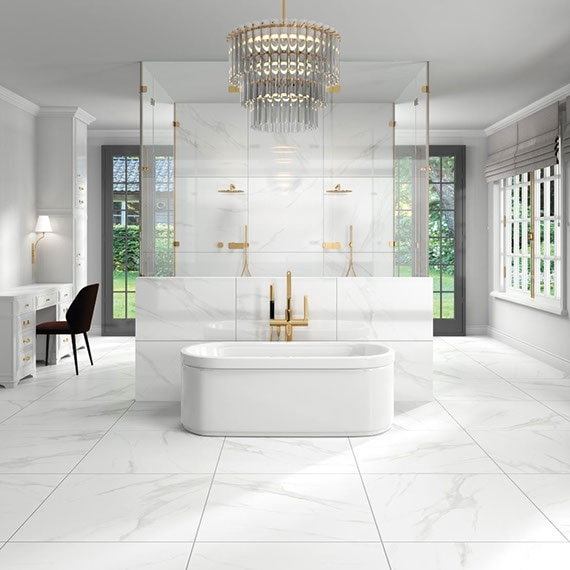 Shower Tile Do's & Don'ts
Avoid these common mistakes for a long-lasting, waterproof shower tile installation.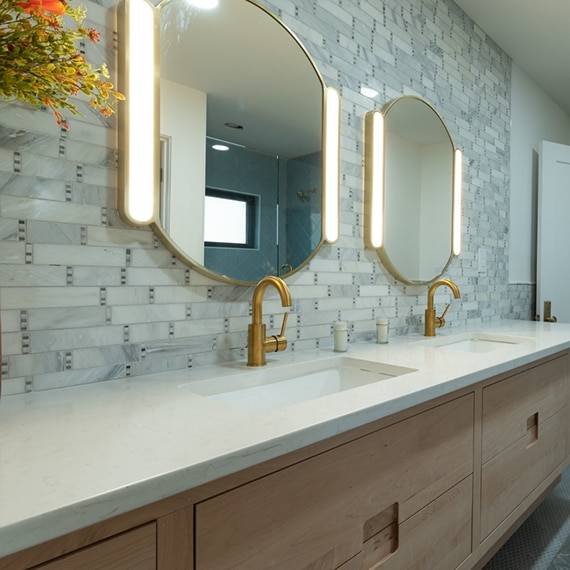 Best Bathroom
Vanities
What's the best bathroom vanity countertop? Chip Wade answers this common question.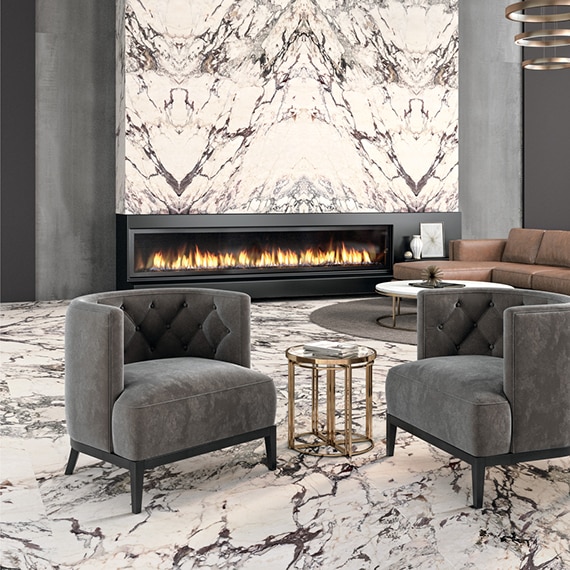 Hot Trends
Learn what's trending in tile and spark creative ideas for amazing, stand-out design.