WHAT IS THE BEST COUNTERTOP FOR A BATHROOM VANITY?
The best countertop for a bathroom vanity is 70% personal taste and 30% specific requirements for your space. There are plenty of options to choose from that fit both criteria. Let's look at a few favorite bathroom vanity countertops.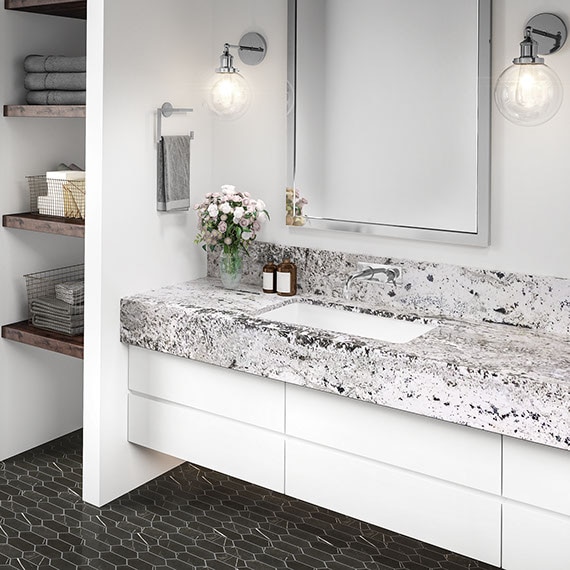 GRANITE BATHROOM VANITY COUNTERTOPS
Granite is a long-time favorite for vanity countertops. Consider a classic, high-variation grain granite with gray or brown as the main color and highlights of lighter colors or translucent quartz. More exotic granites with rare veining and a more quartzite look offer a more distinctive look for your bathroom vanity countertop.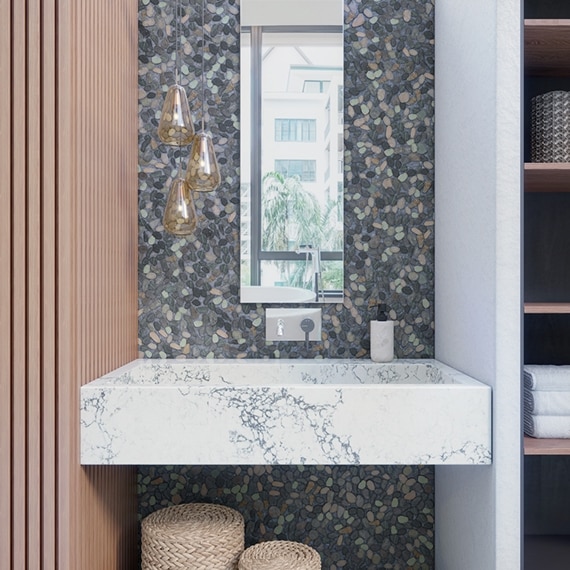 QUARTZ BATHROOM VANITY COUNTERTOPS
Quartz is one of the toughest materials available for your vanity countertop. It is an engineered countertop composed of quartz and resin. It is less porous than any natural stone countertop so it's great for the bathroom vanity countertop. It comes in many colors and designs, including white and gray marble look.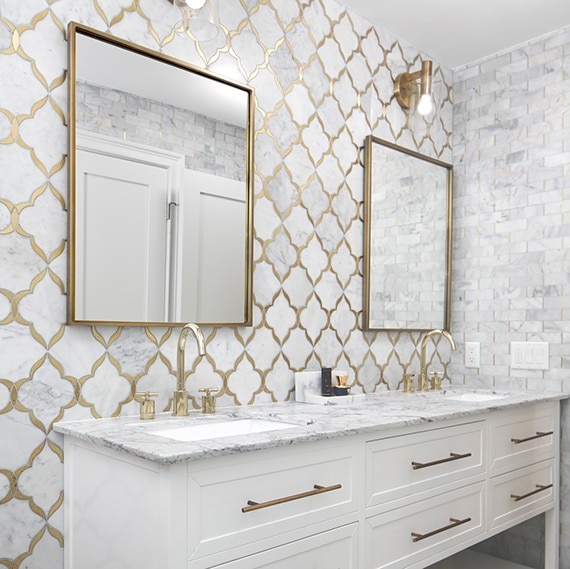 MARBLE BATHROOM VANITY COUNTERTOPS
Marble has that certain something that's unlike any other. Though marble needs special care, you can still make it work on the bathroom vanity countertop. Make the most of your marble vanity by making it the center of attention. An undermount sink will also ensure you're keeping the countertop as the star of the space.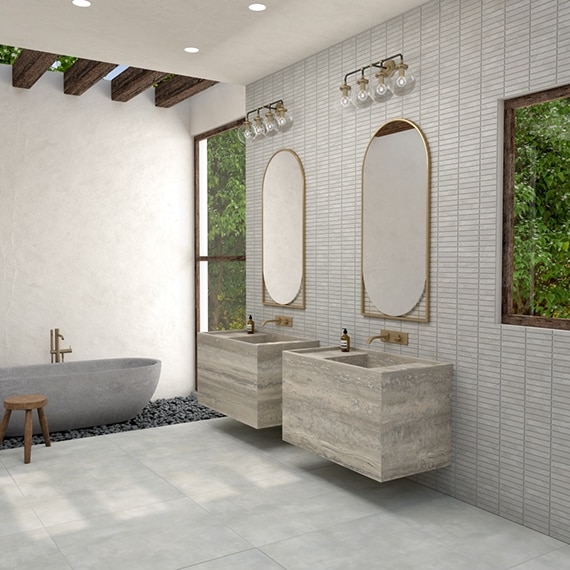 PORCELAIN BATHROOM VANITY COUNTERTOPS
Slab porcelain is another of the best materials for the bathroom vanity countertop. Low porosity and incredible durability make it the perfect fit for the bathroom. It comes in several styles including smooth monochromatic and stone looks like your favorite marble.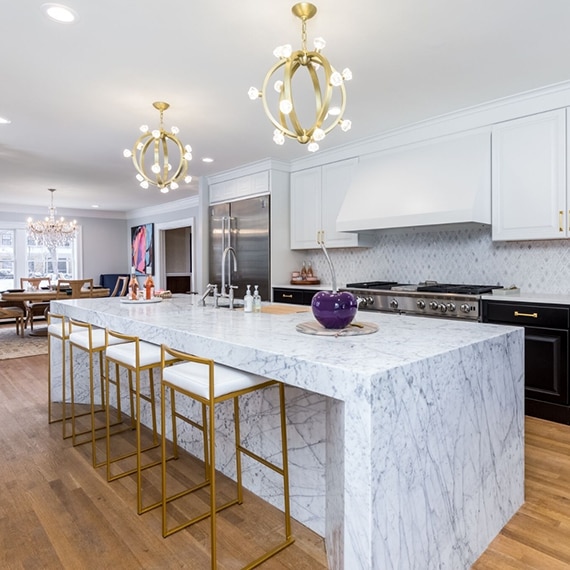 Shopping for Countertops
Selecting a countertop can be daunting. Chip Wade offers his top 3 things to consider.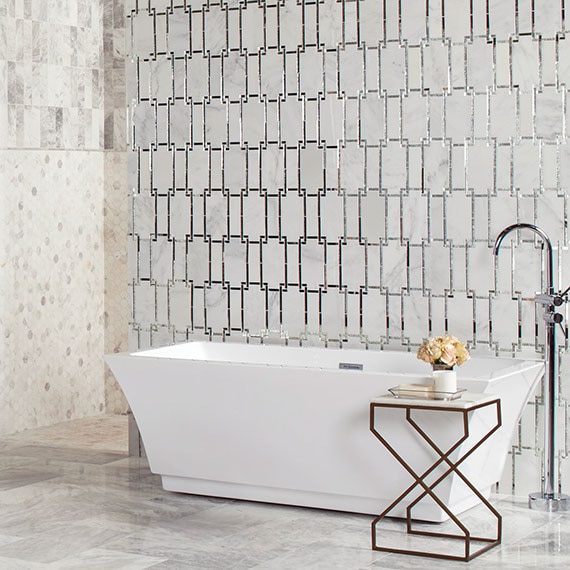 Bathroom Renovations
Chip gives his top 3 tips for maximizing your return on investment.
Bathroom design Refresh
Some simple bathroom design ideas can transform your space in a big way.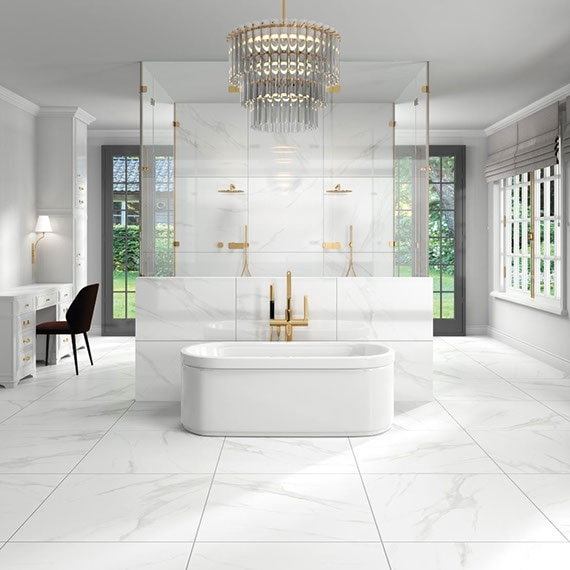 Shower Tile Do's & Don'ts
Avoid these common mistakes for a long-lasting, waterproof shower tile installation.