SHOWER IDEAS: SHOWER SHELF
Complete the look of your new shower with a tiled shower niche. These little recessed shelves pack a punch for design and functionality. Though the ultimate in functionality, the tiled shower niche offers plenty of design freedom. Here are a few tiled shower ideas to consider for your shelf.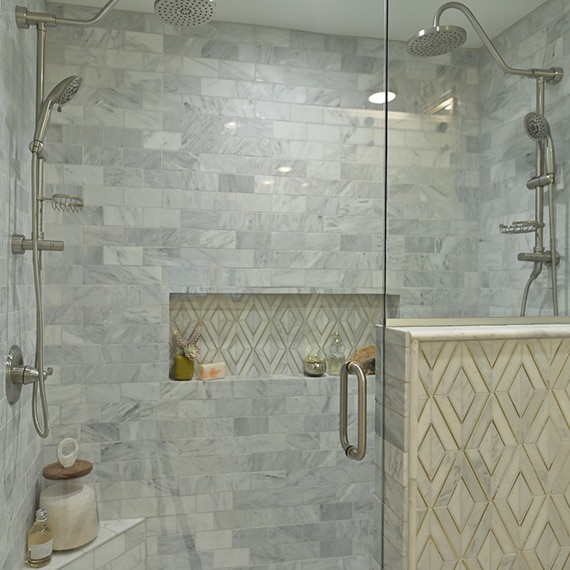 How Do I Pick Tile for a Shower Niche?
Use a different tile on the shower shelf than the rest of the shower wall. This will make your niche stand out and act as a design feature that lifts your entire bathroom.
On the flip side, using the same tile will make your shower shelf blend in inconspicuously for a more monochromatic style.
Select tile that is rated for the shower. Shower wall and floor tiles are rated differently so be sure to check them independently or use one tile that is rated for the floor.
MOSAIC OR FULL-SIZED TILE?
Both full -size tile and mosaic are appropriate for the in-shower shelf. Which you choose is a matter of both personal taste and how intricate your niche is.

Mosaic tile navigates the detailed shower shelf more easily than larger tile. But the larger tile gives a more streamlined look to the simpler tiled shower niche.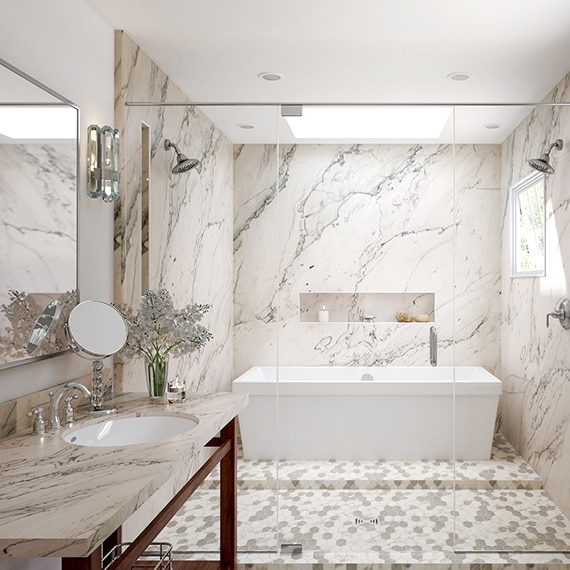 WHAT'S THE BEST SIZE FOR A SHOWER NICHE?
A shower niche should generally be no wider than the studs that framed the shower wall. Often, studs for a shower wall are no wider than 16 inches apart. Twelve inches wide is the perfect width to keep all your products stowed.

For height, you have fewer limitations. You can make your shower shelf as tall as you like. Add multiple shelves with a tall niche or accommodate for taller items you'd like to keep on the shelf.
HOW DO YOU TILE A SHOWER NICHE?
The tiled shower shelf can be a challenge even for a professional tile installer. Daltile recommends that you hire a qualified tile installer to do your entire shower. This will increase the waterproof-ness of your shower and ensure your niche looks perfect.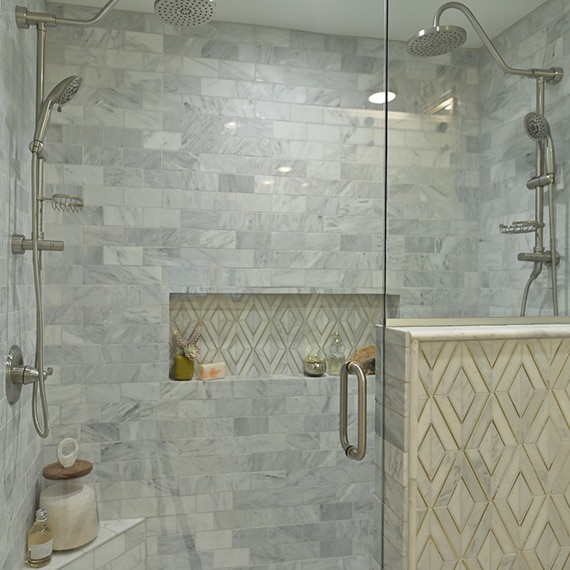 Natural stone Shower
Our award-winning designers offer expert advice for luxurious natural stone in the shower.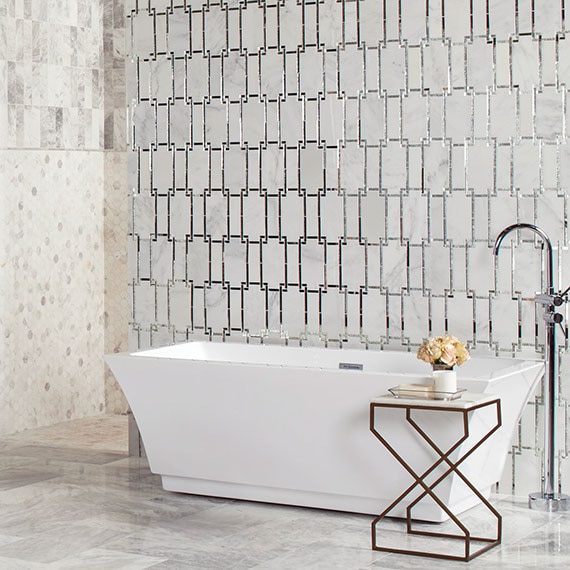 Bathroom
Remodeling
Updated bathrooms increase property value. See Chip Wade's tips for maximizing ROI.
Best Bathroom
Vanities
What's the best bathroom vanity countertop? Chip Wade answers this common question.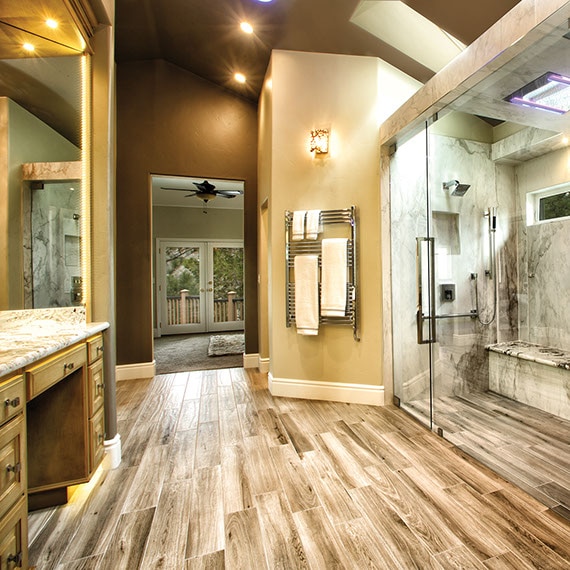 Wood Look
Shower
Real wood in a shower is crazy. But slip-resistant wood look tile is perfect for the shower.