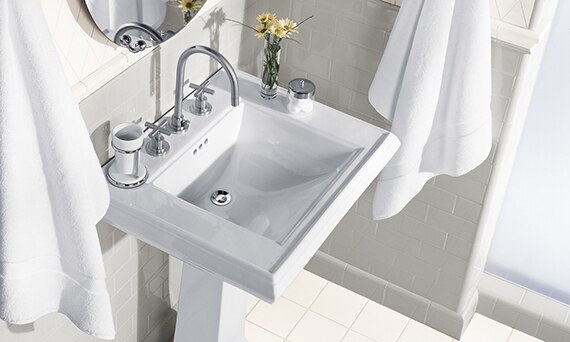 Bullnose tile is recognizable because of its characteristic rounded edges. It's viewed as an edge treatment or trim piece, and is often used to cover corners or frame the perimeter of a tile design. This eliminates sharper angles and unfinished tile sides from being visible on your floor or wall. Many tile designs are also available with matching bullnose tiles. Here's what you need to know in order to add this type of tile to your design.
Applications of Bullnose Tile

Bullnose tiles have a wide variety of applications. Here are a few examples:


Walls: If you're tiling a backsplash or accent wall, unfinished edges that don't match up with the wall will be visible. Placing a row of bullnose tiles around the perimeter of your design yields a more finished look. To determine the types of bullnose tiles that are available, check out the trim pieces that match the tile you choose.


Floors: A row of bullnose tiles can take the place of a wooden baseboard and give any bathroom floor a finished look. This added moisture protection will also help to preserve the bottom portion of your walls.


Corners: Bullnose tiles can also be used to smooth out sharp edges on tub surrounds or countertops. The outermost edges of shampoo niches can also be finished with bullnose rather than standard tile. And for bathrooms that feature a tiled privacy wall, bullnose tile can be used to soften sharper edges. This will not only streamline the overall design, but will also help to protect anyone who brushes up against the wall.


Decorative trim: Bullnose tiles can also be used as decorative trim or on the top of a half-tiled accent wall.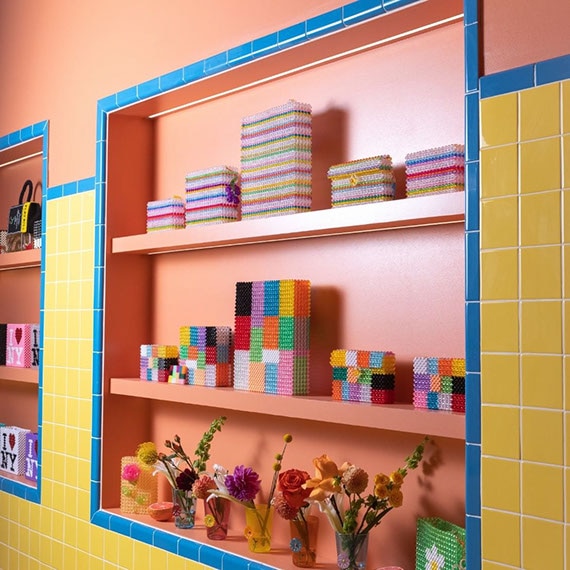 Different Types of Bullnose Trim
Standard bullnose tiles come with one rounded edge. However, in some cases, you'll need a bullnose tile that has more than one rounded corner. For example, the corners of a tiled wall may require a rounded edge on the top and side for a finished look. Double bullnose tiles have two rounded edges, and can serve as the perfect trim material in these situations.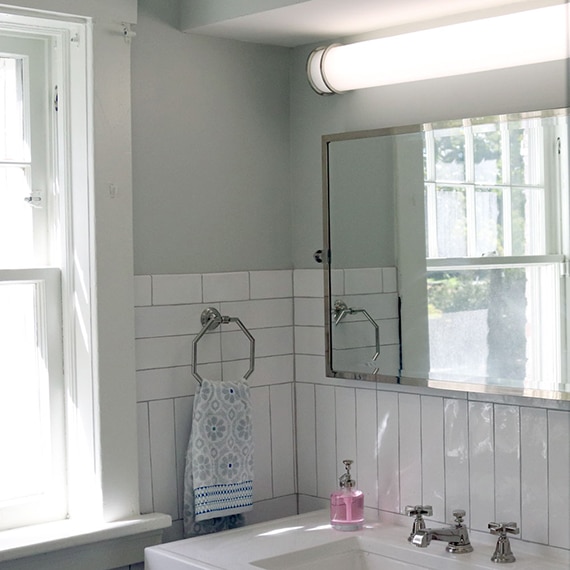 Measuring Bullnose Tile
Bullnose tiles are often sold individually, and they must be measured carefully. Sketching your tile design ahead of time may help you visualize where you'll need to use bullnose tiles. When you're ready to measure, determine the length of the tiled area, such as a backsplash or tiled accent wall, where unfinished edges will show. Next, check the tile specifications for the design you've chosen and note the length of the bullnose tiles that match. For example, if the bullnose tiles are available in 12-inch-long sizes, then you would need one for each foot you measure. For a baseboard-type border, you'll need to measure the open wall space and count on placing one row of bullnose tiles around the room. For instance, a simple 10-by-6-foot room would require 32 bullnose tiles if each tile is 12 inches (one for each foot of wall space).
Bullnose tiles are a great option for finishing your tile design and hiding rough edges. They also work to protect corners, and they function well when used as a baseboard or as decorative trim. When planning your tile project, don't forget to include this tile type to finish off the look.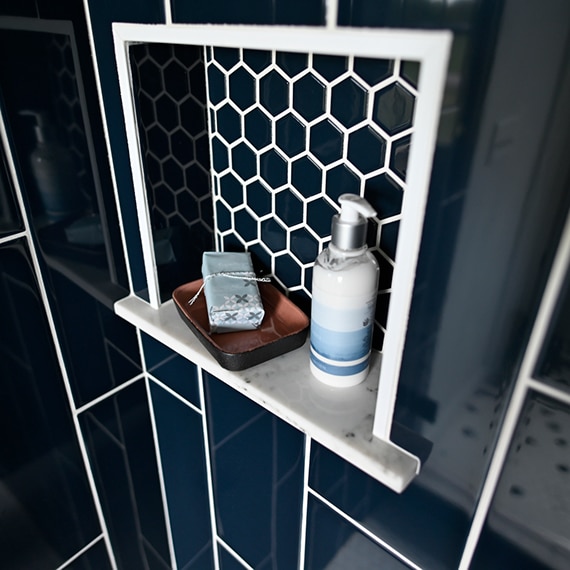 Trim Tile
Bullnose, jolly, pencil rails & more - see trim tile designed to finish your project.
The Benefits of Jolly Tile
Jolly tile is versatile edge or trim used to complete a tile installation.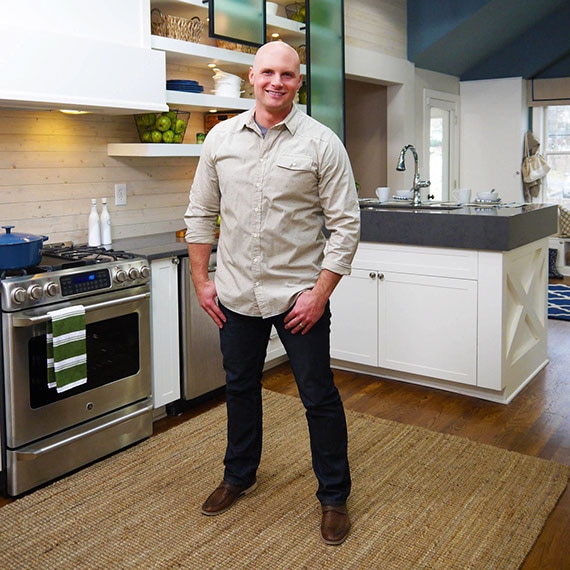 10 Money-saving remodel hacks
Chip Wade's offers his top 10 ways to save money remodeling your kitchen.
Up to $500 off!
Take advantage of this offer exclusively through Elite Statements Dealers!