Modern Farmhouse and 3 Other Popular Designs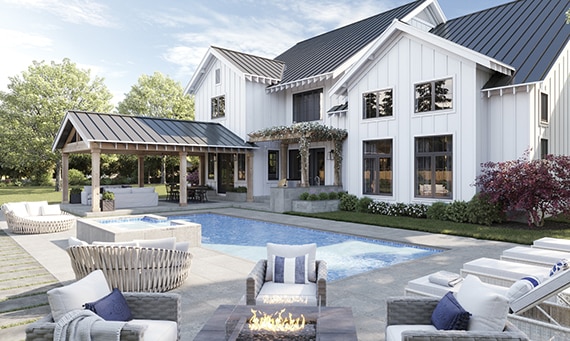 Good design is never dated. Even with the return of favorite styles of the past, the best design always returns with fresh elements that keep it relevant in a new era. Such is the case with modern farmhouse design, midcentury modern, and many others.
Here are some of the most popular design styles to consider for the interior of your home.

The warm, simple, neutrally-colored, rustic style of the American turn-of-the-century farmhouse gets an airy and clean-lined update in this super-popular style. Joanna Gaines brought this style back in a big way and now it's easy to find accessories and furniture in the color and style of the modern farmhouse.
The basis of modern farmhouse design is rustic wood, metal, and brick. Wood look tile is the perfect choice for this style, especially in favorite neutral gray-based colors.
Aside from its rustic qualities, modern farmhouse design includes unique, personalized details and the simple lines of modern design. It's a no-nonsense and calming look that can be worked into virtually any design.

Traditional design enjoyed a long tenure as the most popular style. It's a style that focuses on luxury and comfort and tends to lean to warmer colors, with cream and beige as its favorite neutrals.

Wood and metal are also key elements for traditional design. Usually in rich browns and warmer metals like copper and bronze, wood look and metal look tile is an excellent choice to achieve traditional style.

Granite countertops with heavy graining in brown tones are the hallmark of a traditional style kitchen or bathroom. Classic white marble is another way to go for lighter color schemes. Both offer luxury and enduring style for traditional designs.

Having today's style doesn't mean that ten years down the road, your design will feel dated. Contemporary style puts forward cutting-edge style while embracing timeless design principles that will keep it fresh for many years.

Contemporary design can be many things, but it's generally clean-lined and geometric. Colors tend to stay very neutral, and gray is the favored base color. High contrast is often a hallmark of a contemporary design. Picture Scandinavian style and you'll have a pretty good grasp of the general concept.

Designs that are contemporary lean toward smooth textures, airy-ness, and monochrome. Simplicity and the understated charm are the standards for contemporary design.
Transitional design happens at the crossroads of traditional and contemporary design. It blends elements from both into a unique style where personalized accents define the space.

Taupe and greige are favorite neutrals for transitional design. They are blends of gray and beige that easily straddle the fence between traditional and contemporary. Transitional often uses textures and shapes more liberally than either traditional or contemporary styles. Curvy lantern shapes and highly textured fabrics are building blocks of this style.

Pops of color are most at home in transitional design. Something bright or bold is welcomed. Even black accents here and there look great in transitional design. Keep transitional designs carefully harmonized or they can begin to look eclectic.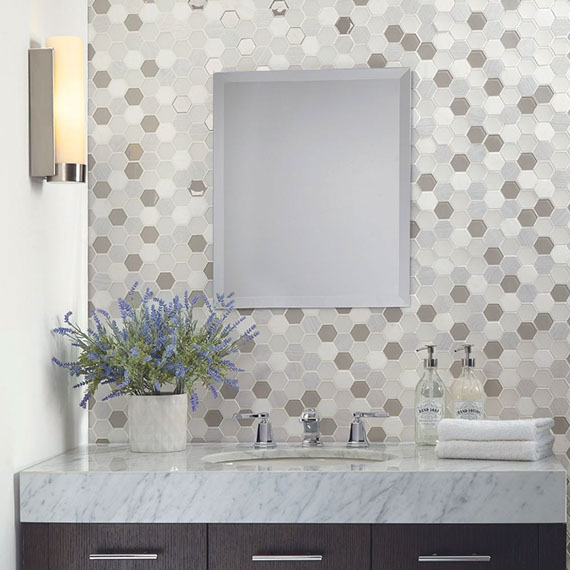 Shop Tile
Discover the products that have made Daltile the leader in the tile for 75 years.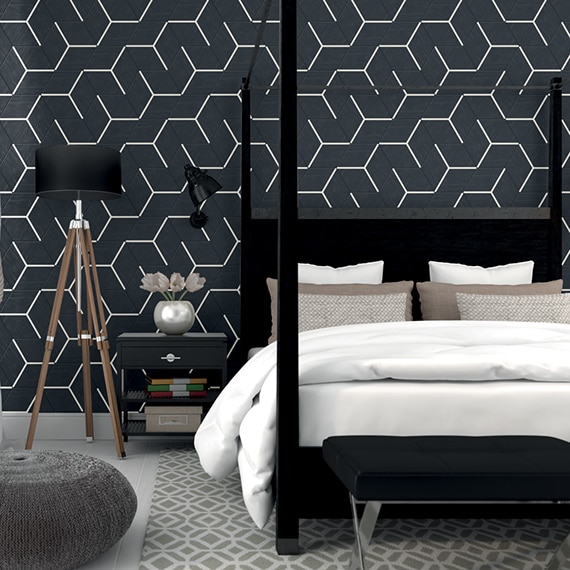 Geometric Patterns
Geometric patterns are on-trend and can make a striking addition to any design.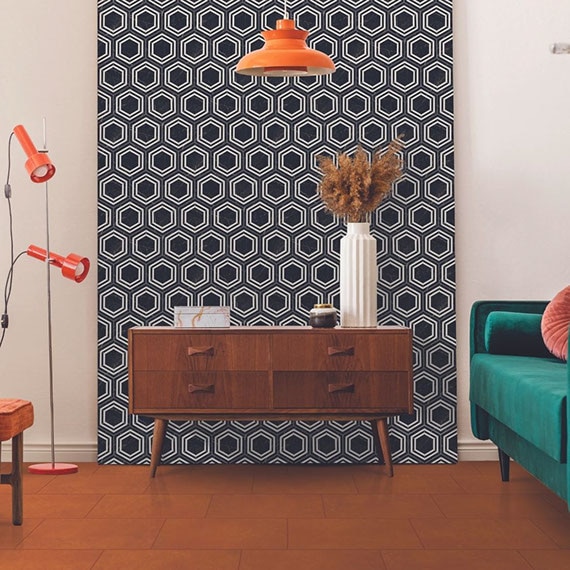 No Fail Color
Schemes
Want a new look? See these suggestions from celebrity designer Chip Wade.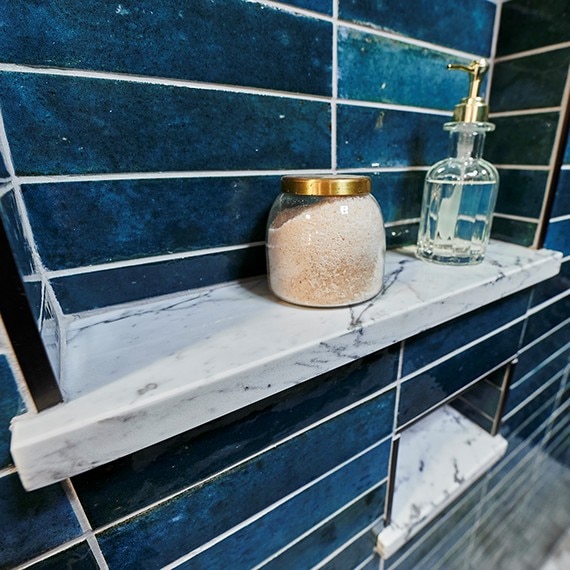 Shower
Shelves
Chip Wade shares his insight for built-in shower shelves - functional style at its best.