No matter the style or size, every kitchen is made better by an island. Here are a few kitchen island ideas whether you're on a budget or looking for luxury.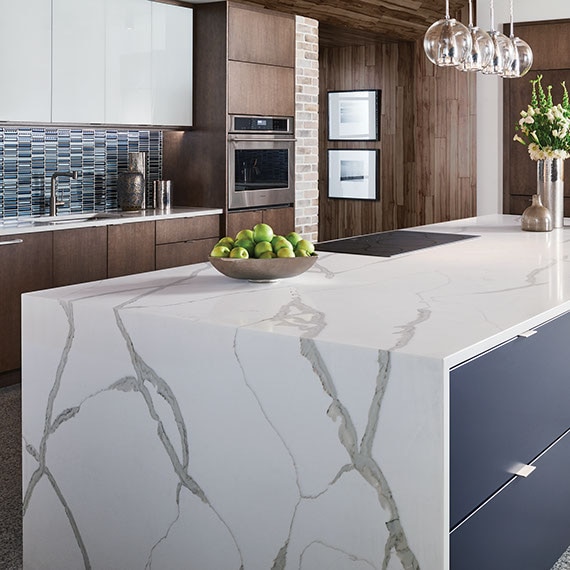 WATERFALL ISLAND
If you have beautiful countertops that you just can't get enough of, consider a waterfall kitchen island. The same material that's on your countertops spills over the edge and extends all the way to the floor giving your kitchen some vertical surface interest.
The waterfall kitchen island works best with
natural stone
slab or
quartz
slab. Stone is a one-of-a kind element in your design and you should show it off with an eye-catching waterfall.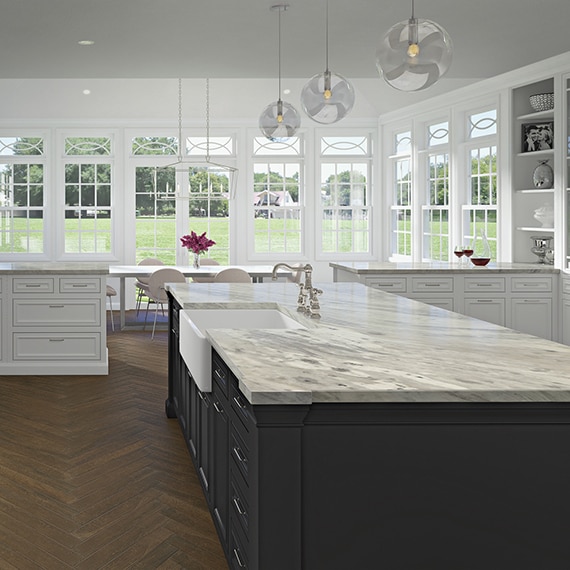 MARBLE ISLAND
Even if
marble
isn't practical for all kitchen surfaces, putting marble on the kitchen island is a great way to incorporate a beautiful stone into your design. Marble's white and gray colors blend well with many different styles and colors. It doesn't ever look out of place.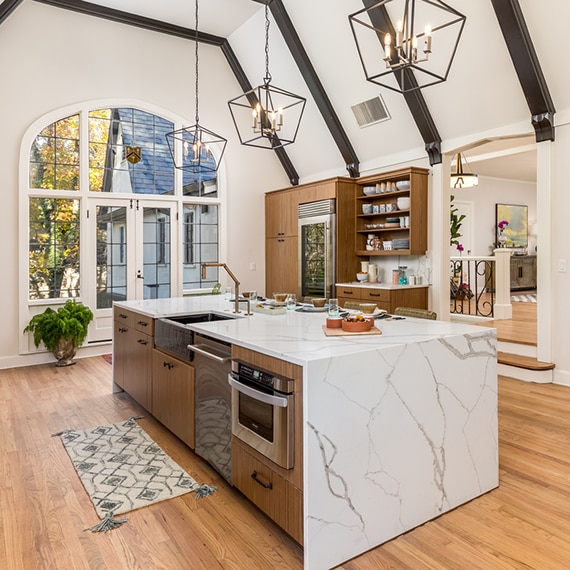 CENTER OF ATTENTION
One of our favorite kitchen island ideas is to make the island the center of the design. The island can easily become the feature of the space so opt to do something different that will stand out, like a different color on the cupboards, a dramatic countertop, or a distinguishing tile on the face of the island.
CART WITH BUTCHER BLOCK
If you need a kitchen island idea on a budget, consider covering a rolling cart with butcher block as a quick and inexpensive pick-me-up that instantly customizes your space and breathes life into your design. A different surface on the island from the countertops, even if it's an understated neutral, makes a big difference.
COVER AN OLD TABLE
Find an old dining table or bar-height table and put a new stone slab top on it for a budget-friendly way to introduce an island into your kitchen. This option can also be a temporary addition so it's perfect for renters who want to dress up the kitchen a bit without making permanent changes.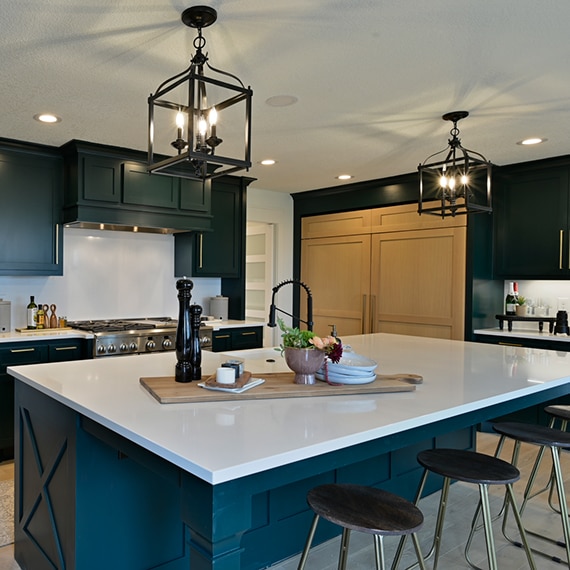 VERSATILE FUNCTIONALITY
Before you decide that a kitchen island isn't in your budget, consider the value you add to your kitchen in functionality. An island adds more prep space to your kitchen. It could be a place to put in a sink or cook top. It's an opportunity to bring in a lot more storage space. An island is often worth the investment.
Stunning Countertops
From quartz to natural stone to large-scale porcelain, see our massive variety of countertops.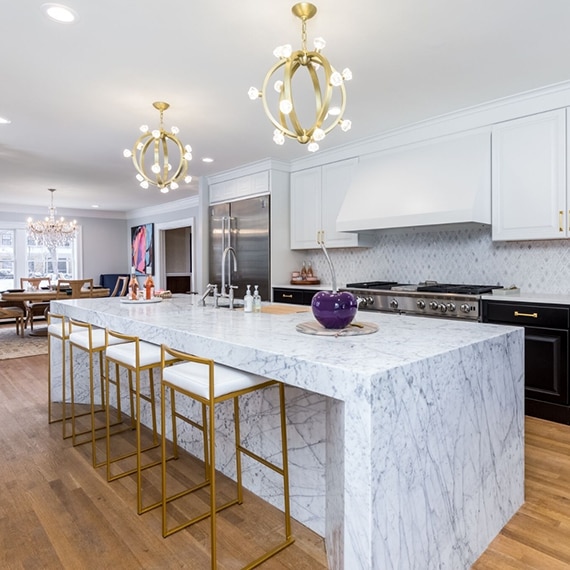 Shopping for Countertops
Selecting a countertop can be daunting. Chip Wade offers his top 3 things to consider.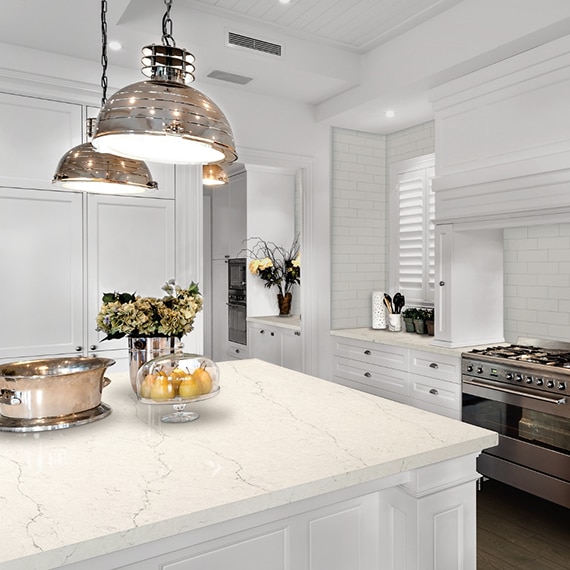 Kitchen Remodel: new Counters
Instead of a complete remodel, consider refreshing your kitchen with new countertops.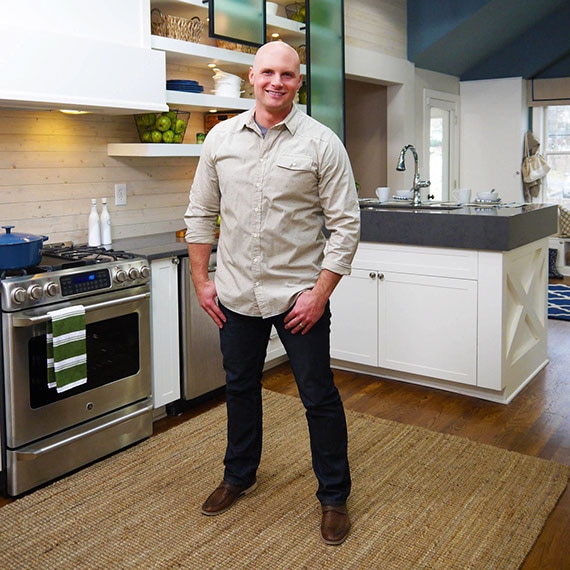 10 Money-saving remodel hacks
Chip Wade's offers his top 10 ways to save money remodeling your kitchen.