Why Quartz Countertops Are #1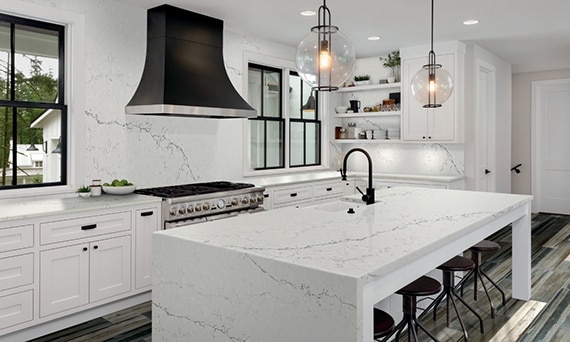 Quartz countertops are growing in popularity for a multitude of reasons, mostly because they are gorgeous. Of course, beauty is in the eye of the beholder so our quartz experts focus on their top objective reasons quartz countertops are an exceptional choice.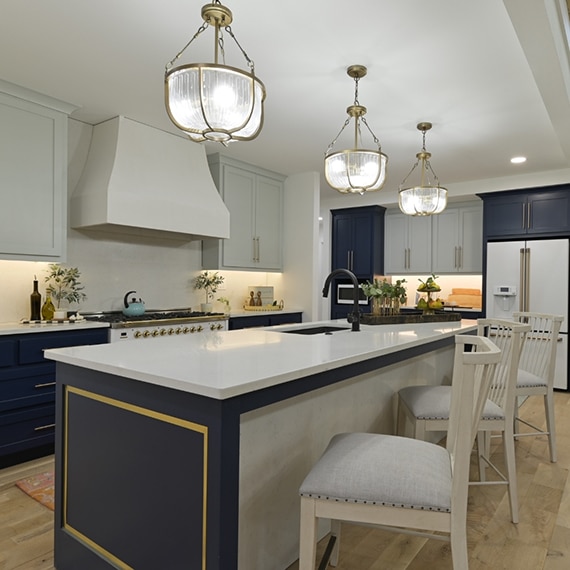 HARDNESS
Quartz is one of the hardest minerals on earth. It is harder than granite. Translate all that harness into a countertop material and you have a kitchen or bathroom counter that can do it all.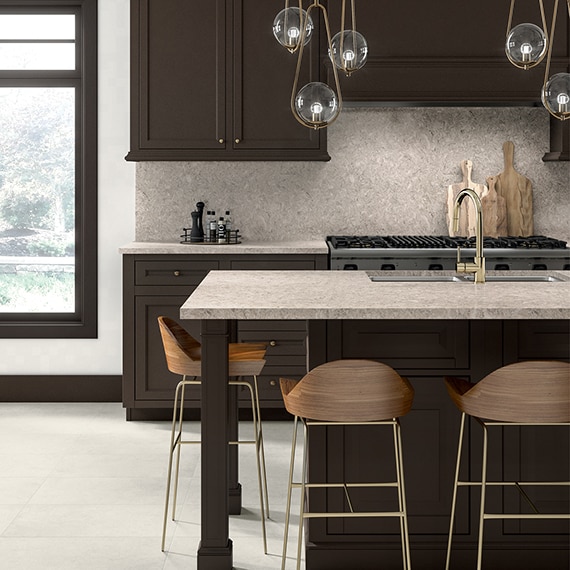 ENGINEERING
Quartz countertops are engineered slabs made from over 90% quartz and the rest is resins and coloring. Because they are engineered, they are also the stone countertop with the lowest porosity. That means they don't stain and you don't have to worry about liquid spills as much as you do with other types of stone countertops.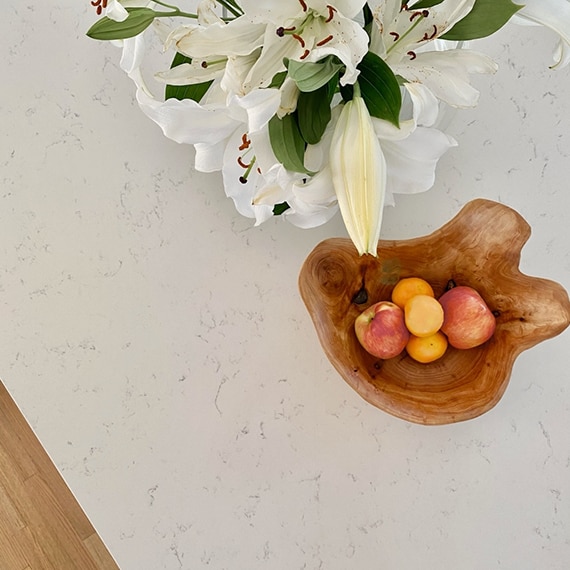 COLOR PERFECTION
Engineered quartz achieves the most monochromatic options in a stone slab countertop. Quartz delivers the most consistent color with a minimum of graining—just enough to add a little sparkle to your countertops.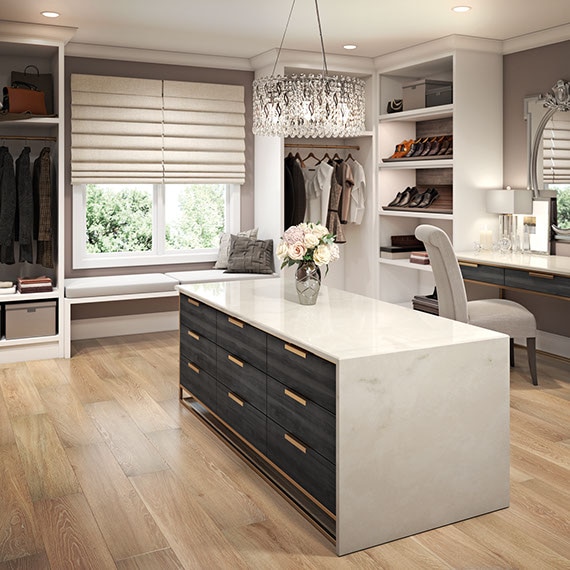 STONE LOOK-ALIKE
Quartz has become available in stone looks like marble so you can enjoy an elegant look with the exceptional durability of quartz. Some come with a bookmatch option, which is an affordable and easy to install way to get the drama of a bookmatched design.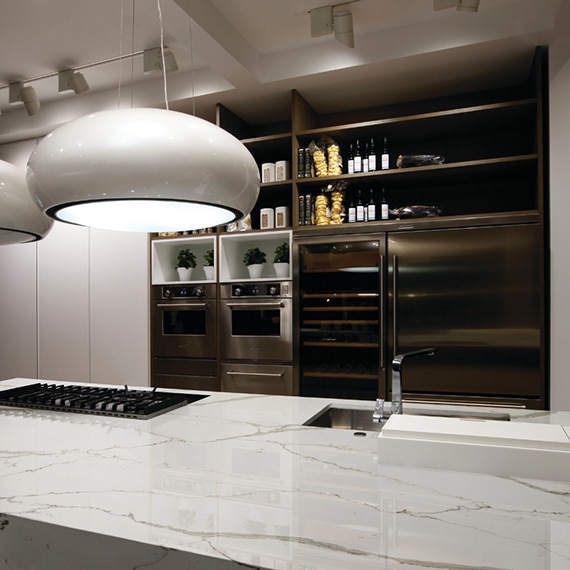 EASY MAINTENANCE
Because quartz has a very low porosity, it is very easy to take care of. It doesn't require sealing and cleans up with simple household cleaners. It keeps it's shine and won't etch as easily as other surfaces.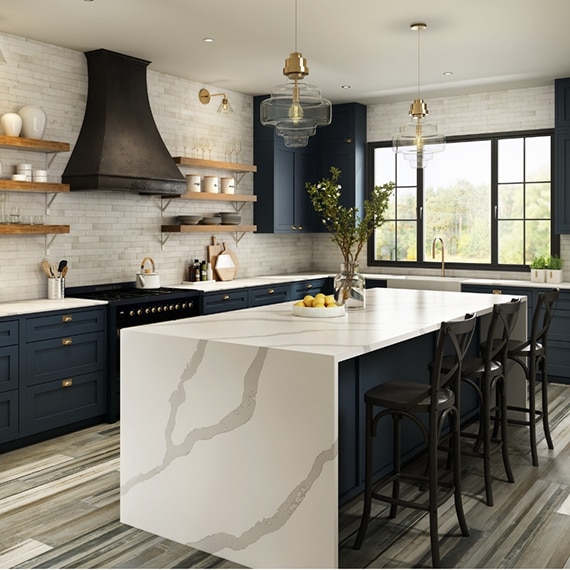 DURABILITY
Quartz countertops are stain, scratch, heat, and chip resistant. They work in commercial or residential spaces. They are also resistant to moisture, so they're perfect for the kitchen, bathroom, and laundry room.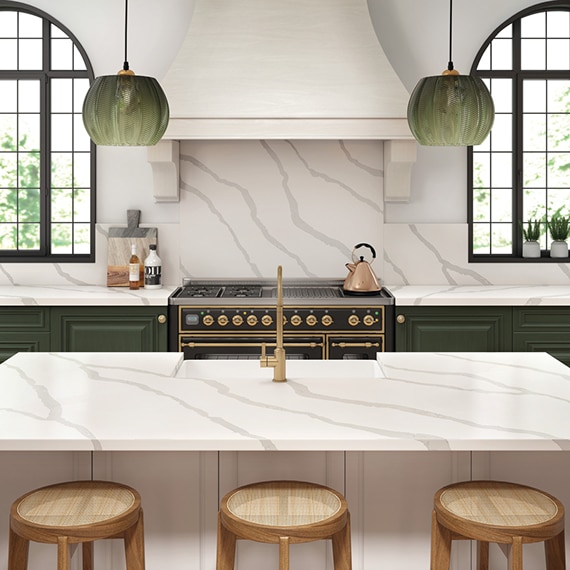 DESIGN FLEXIBILITY
With all those colors combined with the consistency of engineered stone, quartz is a favorite for designers. All those options open the world of creativity for kitchen and bath design. Quartz slabs don't have to be just for the countertop either. They are excellent for walls, such as in a bookmatched pair, or backsplash.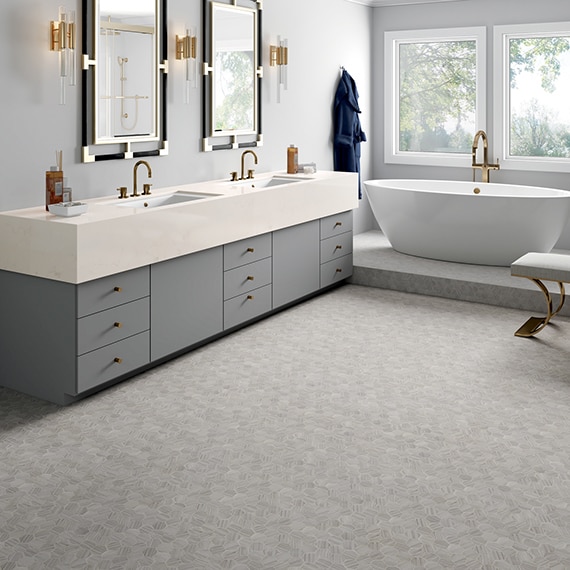 FUNCTION VERSATILITY
Quartz makes a great material for many different applications. It's perfect for undermount sinks and other functional spaces in the bath, kitchen, or laundry. Quartz comes in two different thicknesses, which make it all the easier to make functionality a priority.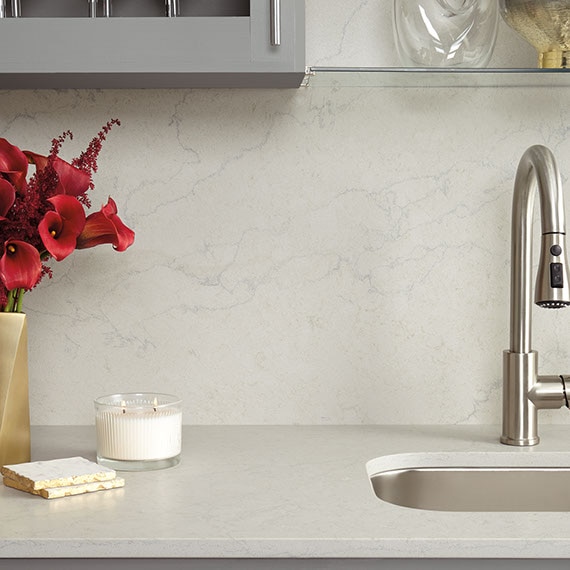 Quartz Countertops
Quartz countertops are the perfect combination of durability and style.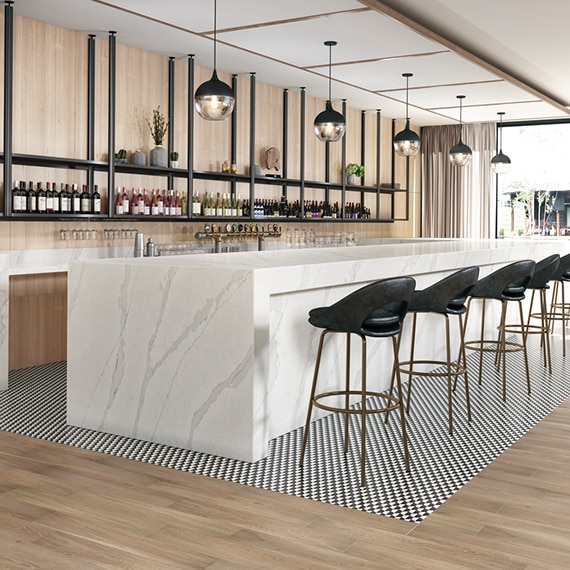 American
Exceptionalism
Made in the USA with imported material, discover American Reserve ONE Quartz®.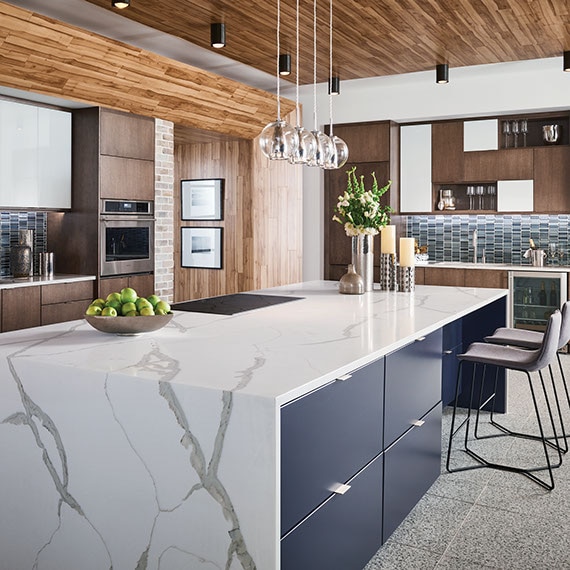 Explore Countertops
From natural stone granite to manufactured quartz and much more, see them all.
Ear to the Ground
Stay ahead of the crowd and learn the latest style direction with Tile Trend Report.