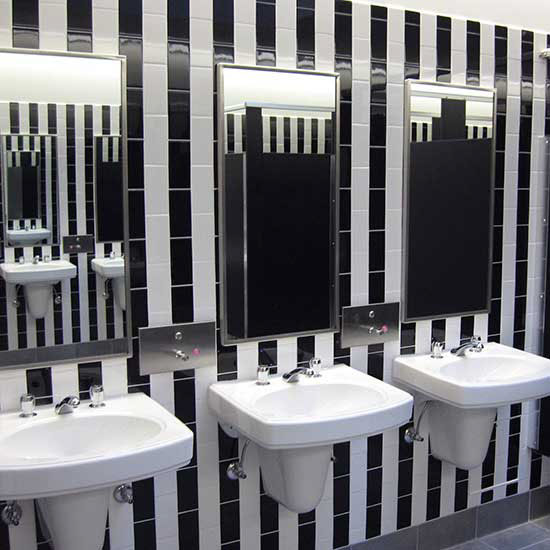 SUBWAY TILE
Subway tile has been a staple since 1904 when designers La Farge and Heins used it in the New York City subway in an effort to create pristine, bright stations.
It originally gained popularity because subway tile is easy to clean and stain-resistant. It became popular in public bathrooms and commercial kitchens. Before long, the utility of subway tile was recognized by homeowners and began appearing in homes as well. Over the years, subway tile backsplash has become a style standard.
• Ceramic, porcelain, glass, and even natural stone subway tile
• Available in virtually every color
• Can be arranged in countless patterns
• Offered in a wide variety of finishes and sizes
• A versatile and affordable tile
With over 150 colors of subway tile in our assortment, we invite you to unleash your creative genius with subway tile, the ultimate tool for stellar design.
SUBWAY TILE IN COLOR
Make a design statement in timeless subway tile. Color Wheel™ is a vibrant collection that offers a wide spectrum of colorful selections from bright and pigmented hues to neutral and earthy tones.
This glazed ceramic tile is offered in 41 colors of subway tile backsplash and square tile.
Traditionally, subway tile backsplash is a white 3 x 6 inch glazed ceramic tile. However, the definition of subway tile has expanded as it has grown in popularity in the design world to include most sizes that are twice the length as they are wide. They come in virtually all colors and many other materials like glass, porcelain, and natural stone

Are Subway Tiles Going Out of Style?

Not even close. They have been in style for over a hundred years and are not in danger of going out of style any time soon. Some of the more trendy interpretations may someday come to feel a bit dated but neutral color and classic patterns are always fashion.

Get more backsplash ideas for kitchens.

What Size Are Subway Tiles?

Traditionally, subway tile is 3 x 6 inches. However, sizes for subway tile have expanded to include many other sizes. The general rule is any wall tile with a 1 to 2 size can be styled as a subway tile: 2 x 4, 4 x 8, 6 x 12. Sometimes tiles that are not 1:2 but still have a smaller rectangular shape are considered subway tile as well, like a 4 x 10.

What Does Subway Tile Cost?

Classic ceramic subway tile is one of the most affordable types of tile per square foot. There are many types of subway tile available that vary widely in price, such as marble, handcrafted, and glass.

Are Subway Tiles Ceramic or Porcelain?

Traditional subway tile is glazed ceramic. But you can get subway tile in porcelain, many kinds of natural stone, glass, and more.

Why Is Subway Tile Called Subway Tile?

The first application of the glazed ceramic 3 x 6 white tile was in the subway stations beneath New York City in 1904. Their popularity quickly spread into businesses and homes in the years that followed.

How Do You Lay a Herringbone Subway Tile Pattern?

Herringbone pattern subway tile is laid with one tile oriented to the left and one to the right forming an interwoven look. The first tile is usually laid on an angle. The second is laid opposite to it and on top of it with the short end of the first tile next to the long end of the second tile.

For more detailed instructions see our herringbone guide. Subway tile has nearly limitless options when it comes to patterns. Visit our patterns guide to get more ideas.

Do I Need Spacers for Subway Tile?

Spacers are always a good idea when installing tile of any type. They ensure you get a proper grout joint that is even and allows for structural movement without disrupting your tile.

What Are Some Subway Tile Alternatives?

If you like subway tile but are looking for something a little different, you might like these subway tile alternatives for your kitchen backsplash or bathroom wall.

• Brick look tile
• Linear or plank tile
• Curvy shapes
• Stone backsplash

Can Subway Tile Go in the Shower?

Yes. Subway tile in the shower is a classic look and durable choice. Subway tile is ideal for shower walls but cannot go on the shower floor.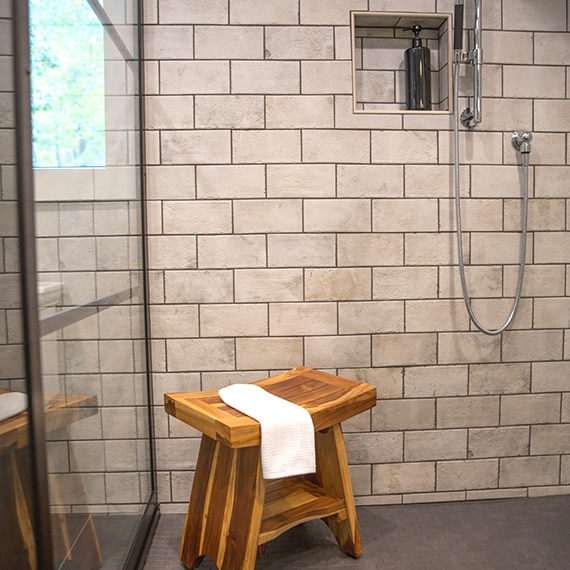 Grout for Subway Tile
Subway tile grout might seem simple, but there is more to consider than you may know.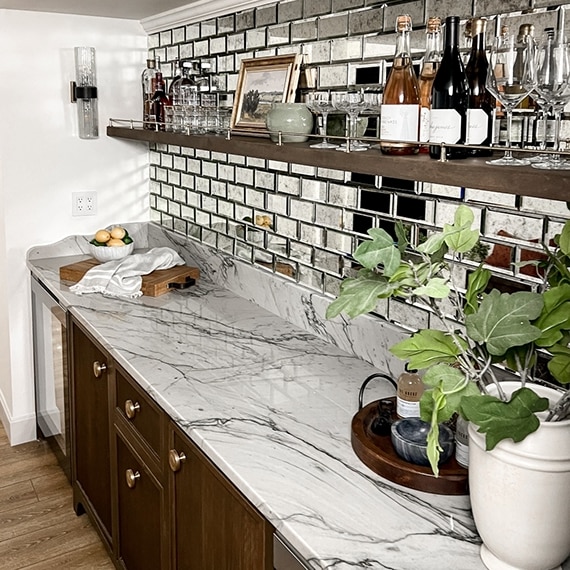 Beveled Subway Tile
A modern take on the iconic classic, beveled subway tile brings retro style to your space.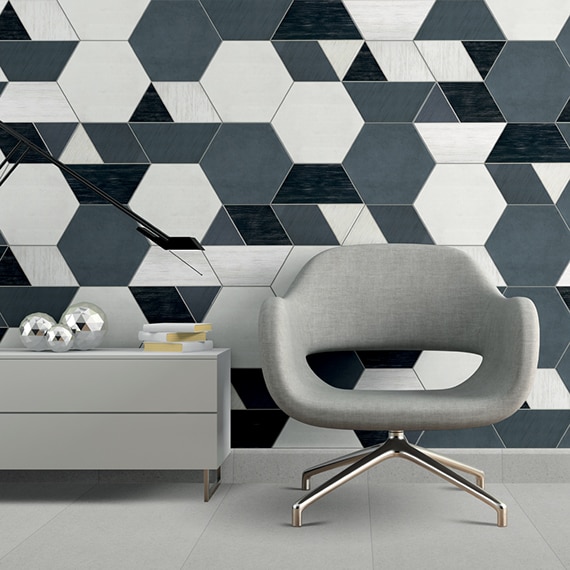 Browse Wall Tile
Turn any wall into a focal point with subtle texture, intricate patterns, or eye-popping color.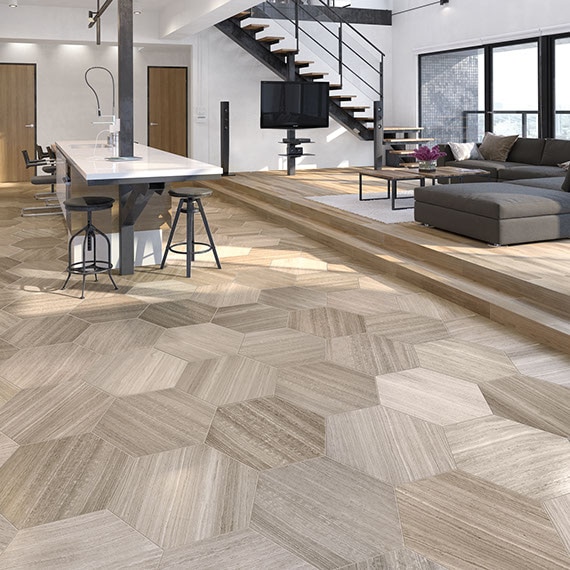 How Do I Choose?


Overwhelmed? This essential information can help you select the best tile for your project.