Custom Order Programs
Daltile offers the largest assortment of floor tile, wall tile, and countertops in the country. Even with so many options, we know your project may require something so unique, we don't offer it in our stocked collections. To cover all your surface needs (no pun intended) and to fulfill our promise to provide the highest quality tile with the industry's best service, we have created these special order programs. Discover the variety and versatility only the leader in tile can provide.
Linear Options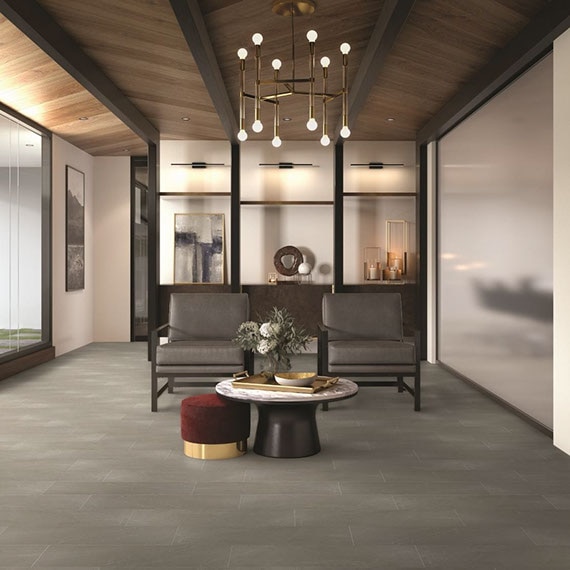 Linear Options is our cut-to-order program that expands your choices of porcelain floor tile sizes, from as small as 3 inches to a maximum of 48 inches. In addition to Custom Orders, we offer a CORE Selection of curated products for shorter lead times.

• Floor
• Porcelain tile
• Straight or beveled edges
• Min 3", Max 48"
• CORE Selection for shorter lead time
STARE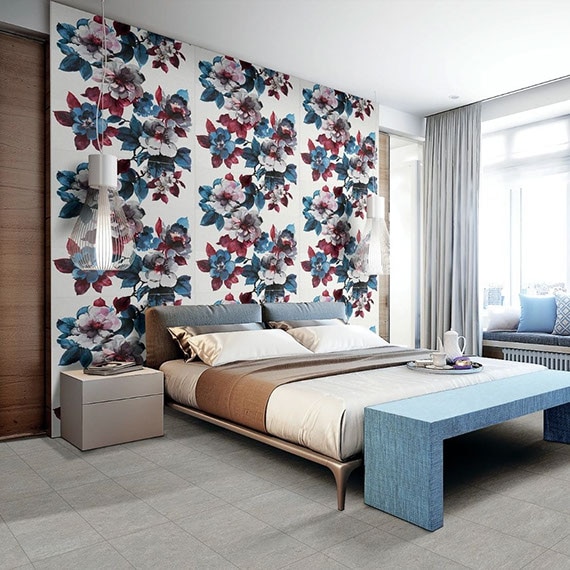 Introducing the STARE Collection - compelling series of striking custom order products to take your designs to a whole new level. With bold colors, textured neutrals, XL size options, and trendy mosaics, STARE is tile so stunning, you can't take your eyes off it!
• Floor / Wall / Countertop
• Exterior Floor*
• StepWise Slip Resistance*
• Large Format*
* Not applicable to all products in all series
ColorMatch™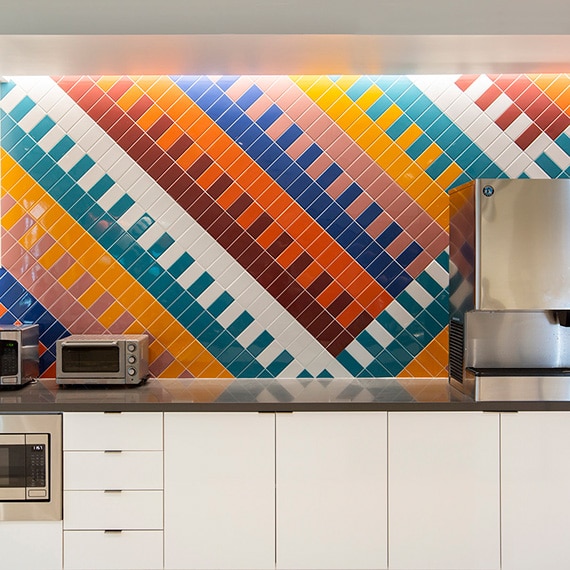 Hunting for a specific color of wall tile but can't find it anywhere? We'll make it for you! One of the colors in our Color Wheel™ Collection is perfect but you need a different size or texture? We'll make it for you! One of the 40 colors, 13 sizes, and 4 textures in the ColorMatch series is perfect? That's right - we'll make it for you!
• Wall / Countertop
• Large Format
• Customizable
• Made in the USA
Natural Hues™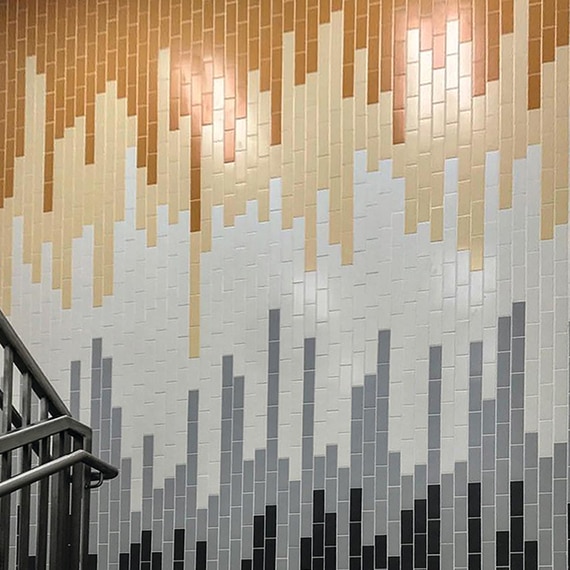 With its 40 striking colors in a wide array of field tile sizes and trim, the Natural Hues collection is one of our most versatile series. Colors are offered in either a matte or glossy finish. An abrasive option for higher slip resistance (with ≥ 0.60 DCOF) makes this popular series suitable for exterior floor applications.
• Floor / Wall
• Exterior Floor
• Shower Floor
• Mosaic/Decorative
• Made in the USA
Xteriors™
Special Order Pavers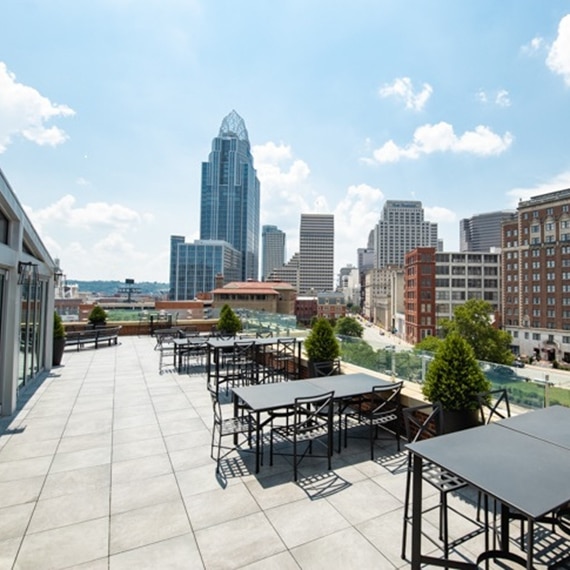 Part of our Xteriors™ Collection, this Special Order Program extends your options for extravagant outdoor living. From elegant marble to rustic travertine, our gorgeous stone look tile combine beauty with incredible strength. These 2CM porcelain pavers are offered in 22 colors, 5 sizes, 2 finishes with 5 trim options.
• Exterior Floor
• Slip Resistant
• UV Resistant
• Freeze/Thaw Resistant
• De-Icing Salt Resistant
Color Wheel™
Bath Accessories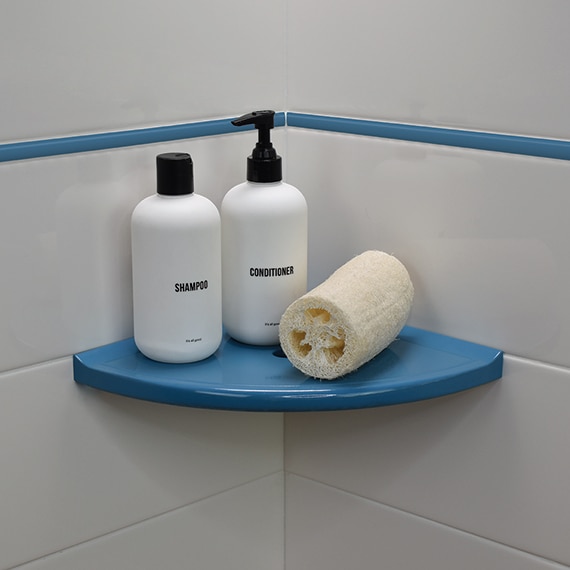 The comprehensive color palette of our Color Wheel™ Collection is now available in bath accessories. These shower shelves are offered in flange or flat back design, and include such features as Q-Seal® with Ultra-Fresh® antimicrobial protection, to guard against mold and mildew, a drainage hole, and lip around the edge.
• Antimicrobial protection
• Flange and flat back options
• 9" & 5" sizes
• Glossy or matte finish
• Made in the USA
Color Wheel™
Linear Special Order
Color Wheel™ Linear just got better, adding additional choices of this very popular series through this special order program. In addition to semi-gloss, accent colors are available in matte finish for select sizes - including jolly trim.
• Wall / Backsplash
• Glazed ceramic tile
• Residential and commercial applications
• Matte finish
• Part of Color Wheel™ Collection
Custom Tile
Services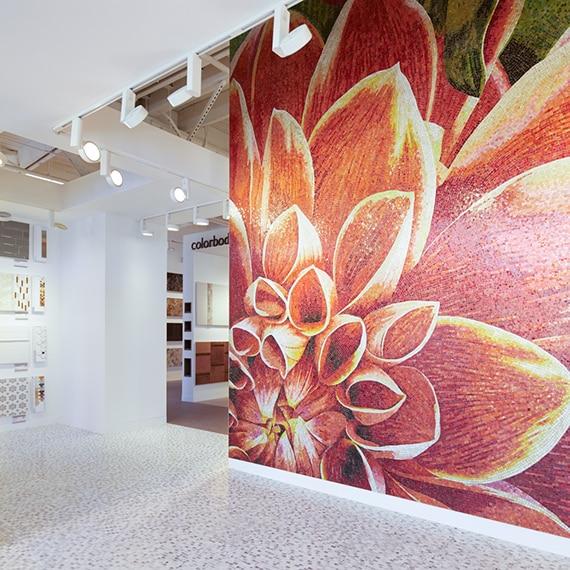 Our Custom Tile Services department uses a variety of methods to produce high quality tile murals for you. From 100 to 100,000 tiles, whole tile to tile gradations - just to name a few features - our team of experts can help find the perfect solution to make your vision a reality.
• Whole Tile
• Waterjet
• Tile Pool Markings
• Tile Gradations
• Custom Color Matching
How to Order
Homeowners
Simply visit one of our showrooms and we will be happy to assist you. With an appointment, our staff can provide a detailed selection sheet that you can give to your contractor/tile installer, elite statements dealer, or authorized retailer.
Trade Professionals
Contact your Daltile Sales Representative or Sales Service Center and our personnel will complete the necessary forms.