The Low Down on High Style Countertops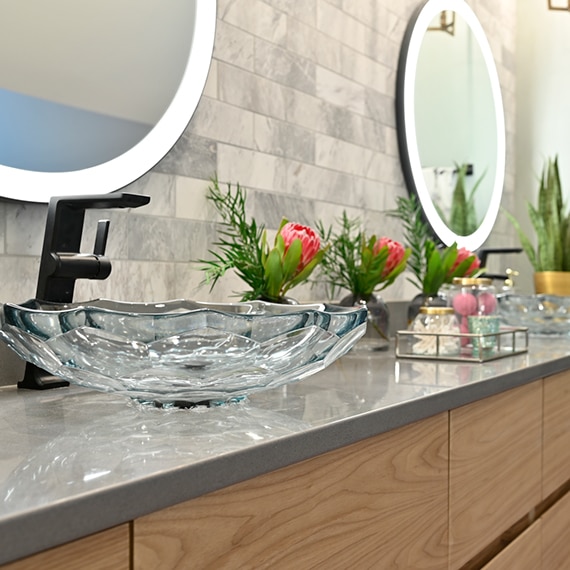 When it's time to renovate or design a new stylish kitchen or bathroom, the first place to start is the countertop. It is the foundation and the focal element in most kitchen and bathroom remodels.
We have a few of the style waves designers will be riding into the foreseeable future.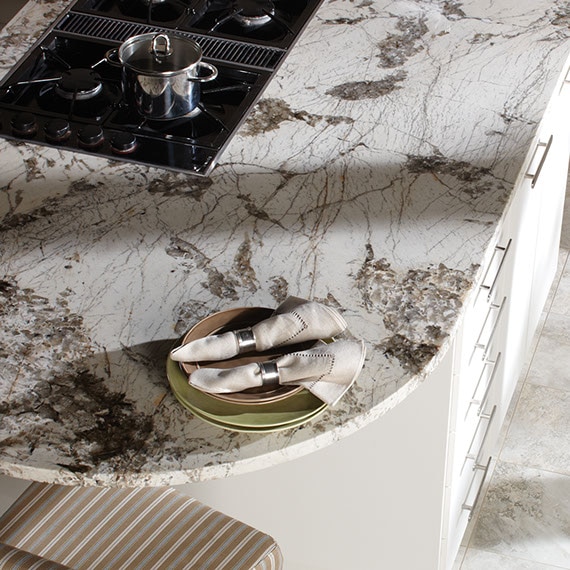 Selecting Countertops
There are many choices when it comes to your countertops. Whether you select classic marble, durable granite, technologically enhanced quartz, or up-and-coming quartzite, one thing is easy to choose: Daltile. Yes, Daltile does countertop! You can expect the same quality and attention to detail in our countertops as you do with our floor tiles.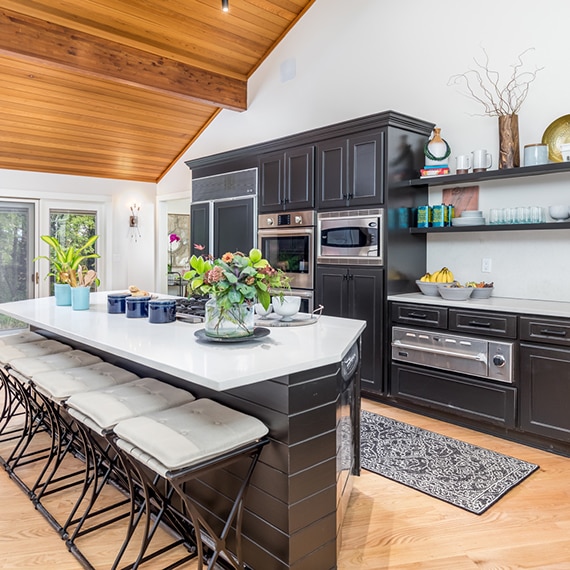 The Dream is Seamless
For health and aesthetic reasons, tile countertops are declining while seamless options - like natural stone, quartz, and large-format porcelain surfaces - are coming on strong in renovations and new home construction.

Go Neutral
When it comes to choosing colors for countertops and walls, neutral is noticeable. Given that countertops and cabinets must have staying power, neutral colors are timeless and have exceptional style longevity.
For the same reason, many people are seeking backsplashes with less flash. Today some countertops are running right to the wall. Or in more daring homes, the countertop material may be taken up the wall, especially with above-sink windows. Make an even bigger statement by matching your space with seamless design from the floor to the wall and the countertop.

Undermount sinks
While the farmhouse sink stays in the forefront, undermount sinks are still in demand. For practicality and design sake, more and more kitchens and bathrooms are trending back to a divided or a deep sink.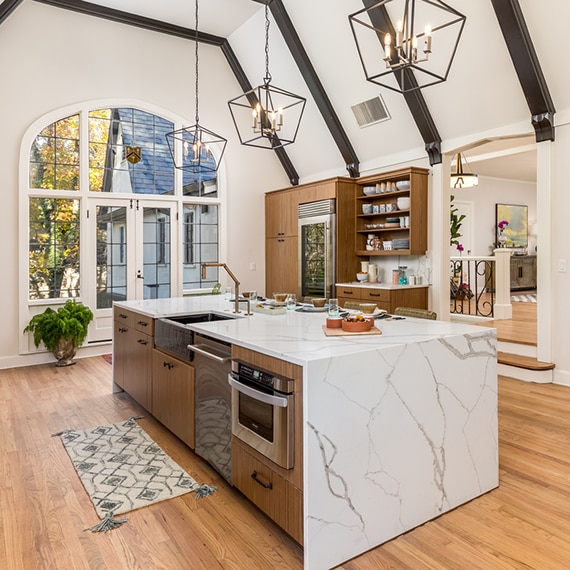 Island Dreams
Islands are trending, and the bigger the better. For jaw-dropping style, consider a waterfall island. Simply put, the countertop surface continues down the side, to the floor.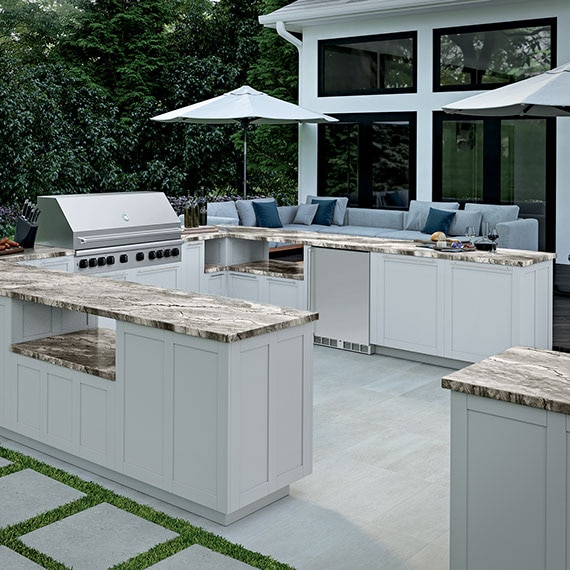 Take it outside
The outdoors are in. Homeowners are installing more and more custom outdoor kitchens, bringing the warmth of the inside of the home to countertops and cabinetry outside.