5 Things to Do When Hiring a Tile Installer
Installing tile might seem like a simple DIY project, but with difficult applications or complicated patterns it doesn't take much for it all to go wrong. Once tile is slightly misplaced or applied incorrectly, the whole thing is thrown off. Tile installation mistakes are tough to cover up and fixing them often requires ripping up all the tile and starting from scratch.

Hiring a professional tile installer is always a good idea and sometimes necessary if you are installing tile with a complex pattern or special edging. But finding the right installer can feel overwhelming. Who should you hire?

Here are five things to do that will help you find a high-quality tile installer.
FIND SOMEONE WITH EXPERIENCE
While it may feel tempting to hire a handyman, carpenter or other non-tile expert, resist the urge and hire someone with at least three years of experience installing tile, someone with a proven record in both floor and wall tile.
TALK TO THE PROFESSIONALS
While you're out shopping for tile, take advantage of the wealth of knowledge that contractors, architects, designers, and showroom sales people have. They have experience working directly with qualified installers and can point you to people they know and trust.
Consider talking to a commercial contractor as well. The clear majority of tile sold in the U.S. goes into commercial buildings—they are some of the most experienced professionals and they know the best tile installers.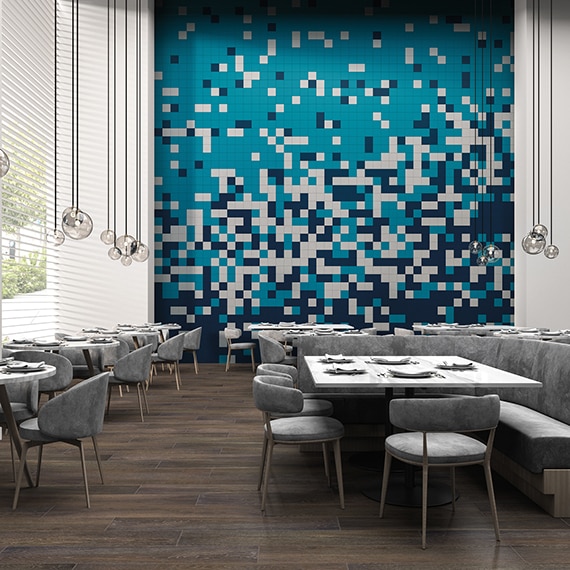 FIND A LICENSED INSTALLER
Always verify that your prospective installer is certified, licensed, and has current insurance. Membership in the NTCA (National Tile Contractors Association) is a necessity for a pro-grade job. Also check out whether your prospective installer has training through the Ceramic Tile Education Foundation (CTEF). The CTEF provides training and assessments for installers and certifies they are equipped with the latest techniques for a growing and changing tile industry.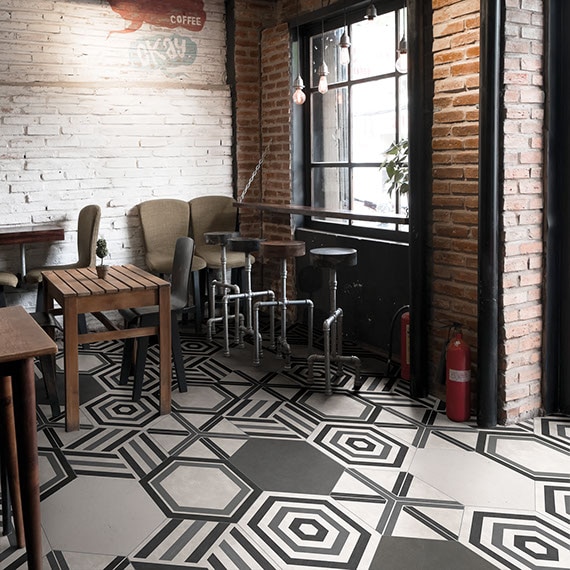 ASK THE IMPORTANT QUESTIONS
Asking the right questions can help you learn a lot about prospective tile installers. Remember to ask these key questions:
• How long will the project take?
• How much tile is needed?
• How many people will be working on the project?
• Have you ever worked on projects like this before (large format tile, wood look, etc.)
Ask to See Pictures of Completed Projects
Ask your perspective tile installer to see pictures of completed projects or look them up on social media. Look closely and you can tell the work of a good installer from a great one.
The tiles should have even spacing and perfectly straight grout lines. Make sure the layout is balanced and that cut tiles are the same size even if they are on opposite ends of the room. Pay attention to windows, doors and corners, as these are the trickiest places to work around and are a good indication of the tile installer's skill level. Large gaps, too much grout or any ill-fitting tiles are unacceptable.