Home Decorating Ideas:
Wood Look Tile in Wet Areas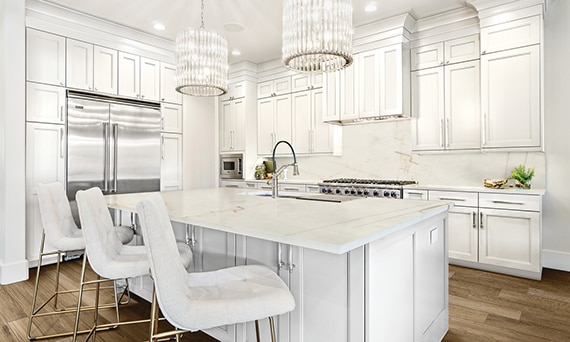 While real wood floors are still common in residences, many homeowners have discovered the ease of wood look tile. Porcelain wood look tile can be used in areas where real wood wouldn't hold up, including shower stalls, bathtub surrounds, pool decks, and much more. This material has opened a whole new world in terms of home decorating ideas, especially for open concept homes with the same flooring throughout.
Here are some inspirational ideas featuring this innovative product.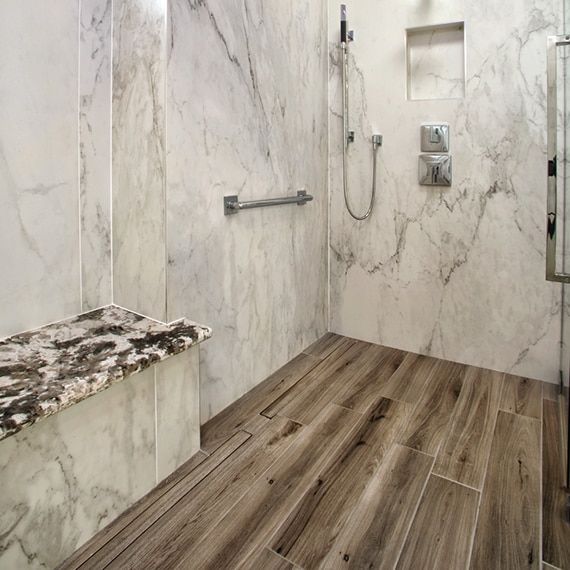 Upgrade Your shower
New wood look tiles are resistant to water, making them ideal for the showers. They have given shower stalls a whole new appearance, and instead of gleaming porcelain subway tile or polished natural stone, you can opt for a textured tile that resembles reclaimed wood. For starters, Saddle Brook can give your stall a rustic, reclaimed look.
Break up the shower space visually with one wood look tile wall and traditional porcelain tile on the remaining. Consider going with exposed copper plumbing and fixtures for additional interest. And, if you want a look that resembles a sleek, contemporary country spa, check out our Trellis Oak series. Stacking the tiles vertically will visually heighten a small shower stall and placing them horizontally will widen a space.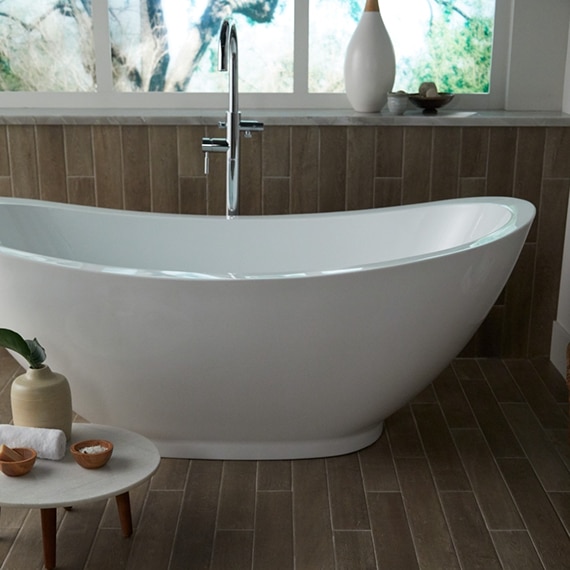 jazz up your bathtub
A bathtub can also benefit from a wood look surround. It provides an opportunity to add some contrast and texture to the space. You can use wood look tile on the floor to draw attention to the bathtub. Make the entire wall wood look tile and add a ledge for soaps and shampoos. Use the same wood on the floor and keep the white porcelain sink and toilet for a clean, classic look.

For a unique design, mix different types of wood look tile. For instance, weathered gray- or blue-toned tiles surrounding a vintage white claw-foot tub can give the bathroom the appearance of a sea shanty, and dark wood look tiles will make your tub area more inviting and cozy. While you can opt to install your planks horizontally, you can also get creative with different tile sizes and staggered, brick, linear, and herringbone layouts.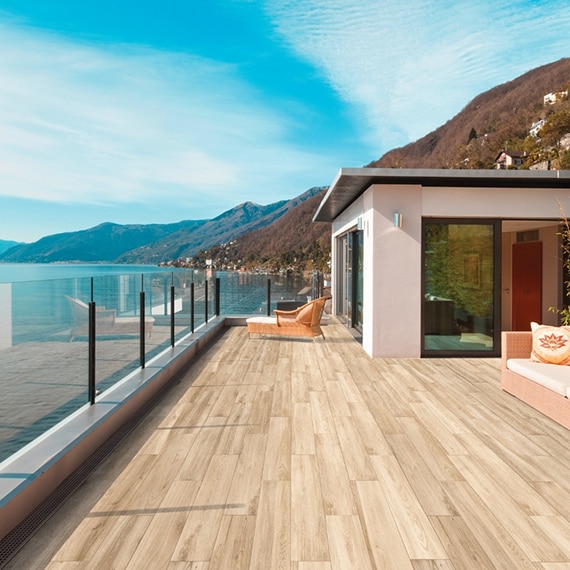 enhance your pool area
You can add an element of surprise and texture to your pool with wood look tile.
Saddle Brook XT
is terrific for pool decking because it is the only wood look tile with
StepWise™
, a surface that enhances slip resistance and makes it suitable for the outdoors.
Aside from its extreme versatility, wood look tile offers easy maintenance, and regular sweeping and mopping will keep the tile looking great for years to come. So, take these home decorating ideas, and use wood look tile to highlight bathtubs, showers, and pool areas. You'll be able to enjoy this natural look indoors and outside for years to come.
Waterproof Floor
Daltile has created the only true waterproof flooring system: RevoTile with ClicFit.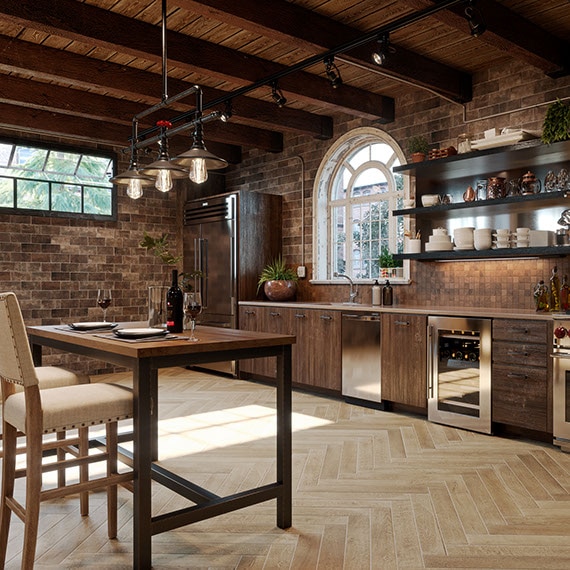 Wood Look Tile Trends
Here are the 3 newest ways to use wood look tile that are both timeless & contemporary.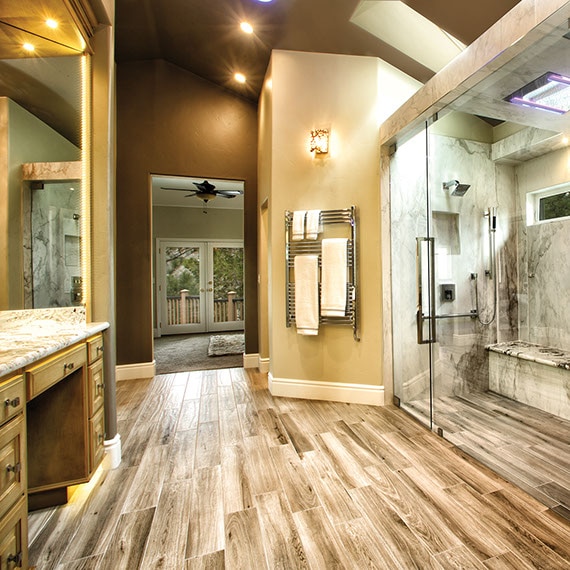 Wood Look
Shower
Real wood in a shower is crazy. But slip-resistant wood look tile is perfect for the shower.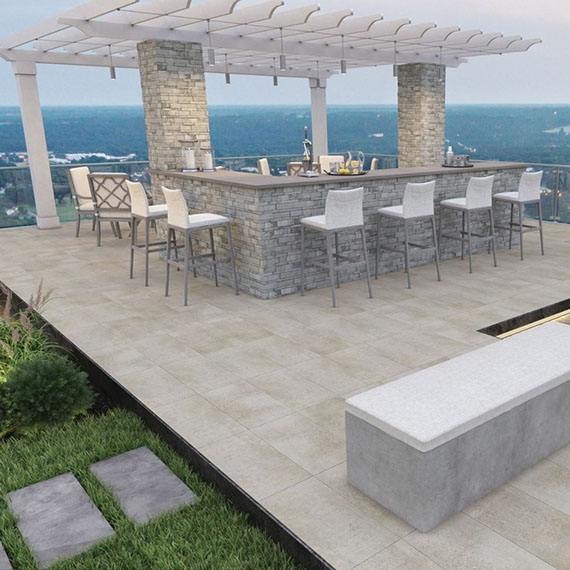 StepWise Slip Resistant Tile
Boasting DCOF of at least .60, StepWise technology makes tile 50% more slip resistant.