Choosing Water Line Pool Tile to Boost Your Backyard
If you've dreamed of a one-of-a kind backyard oasis, complete with the calming presence of your own pool, the waterline pool tile you choose can provide a stunning focal point.
We have a wide range of beautiful tile options to help you get in the poolside mood. As you image cloudless blue skies, warm summer breezes, and the taste of your favorite refreshment, here are some inspirational tile ideas to complete the scene.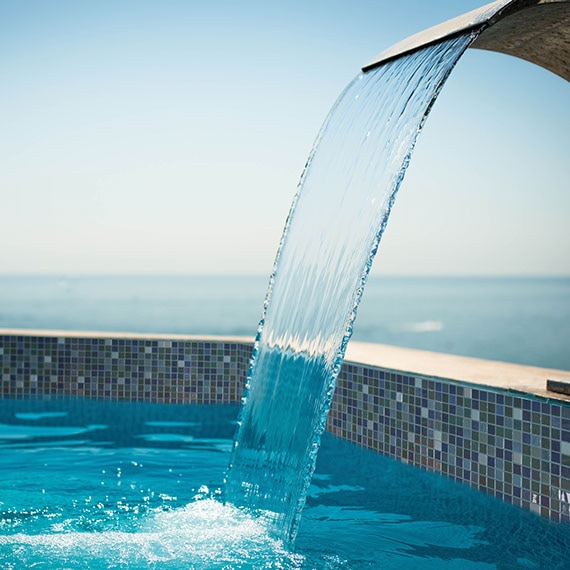 Go for Glass Mosaic
Glass tiles add an air of luxury to any pool design and can help give your backyard a resort-like feel. Smaller, sparkling mosaics have become an increasingly popular choice for pool liners. The clarity of glass captures and reflects natural light, offering an iridescent quality that enhances the beauty of your pool.

Due to their popularity and high demand, there are now a great amount of glass mosaics available that can be used as pool water line tile.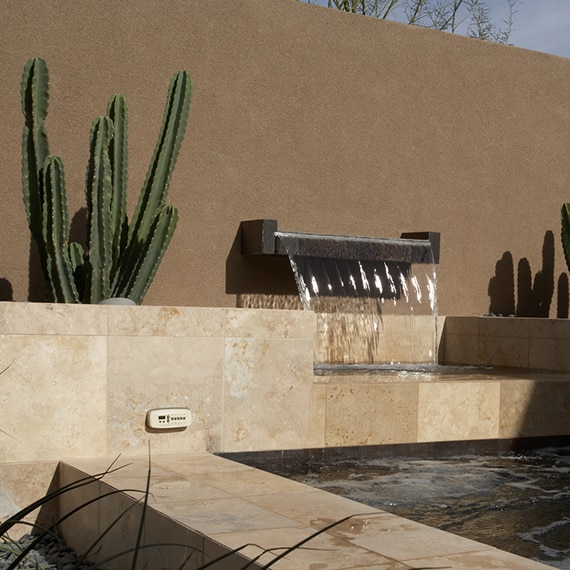 Aim for a Natural Look
If you prefer a more natural pool design, consider using a natural stone or stone look porcelain tile on the waterline of your pool. The organic, earthy color tones add subtle visual texture to your pool liner and can also be used to blend in with your deck.

In particular, stone decorative accents provide natural beauty to your pool area, plus all the benefits of natural stone.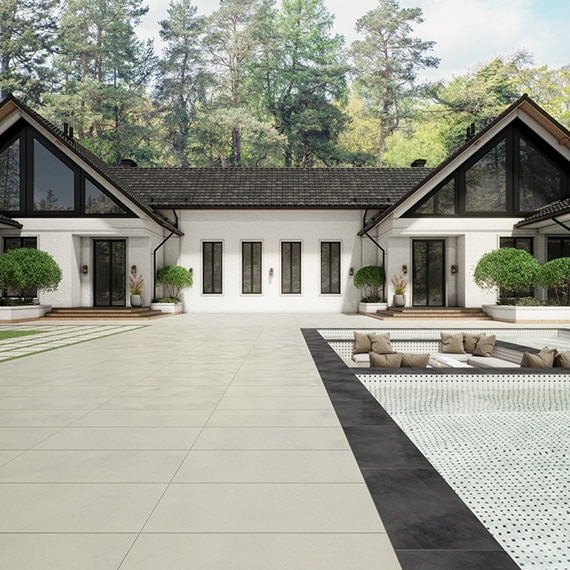 Show off Your Contemporary Style
If you'd like your pool design to mesh well with your contemporary home, choose a material that's edgy and unexpected for your pool lining. For instance, the Outlander line offers a modern tile that's available in sleek colors and will elevate the look of any contemporary pool design. Additionally, other TREAD™ 2CM pavers are a durable porcelain option that are well-suited for pools and other exterior applications.
Brighten the Space with Color
Many pool tiles tend to be a shade of blue for very good reason. It evokes a calm, clear sense of the ocean. But don't feel limited by blue. If you want to expand your color scheme, it's now easier than ever to select a tile liner in a color that will brighten your summer days and nights. Our Color Wheel Collection tiles offer an extensive color palette, from subdued neutrals to bright, bold hues. This line will immediately add character and a pop of color to your backyard.
When choosing pool tile, give careful consideration to this small but important element in your overall design. A quality liner will add sparkle to the water and enhance your backyard atmosphere. When you're ready to check out the latest tile that's available for pools, stop by your local
Daltile retail dealer
.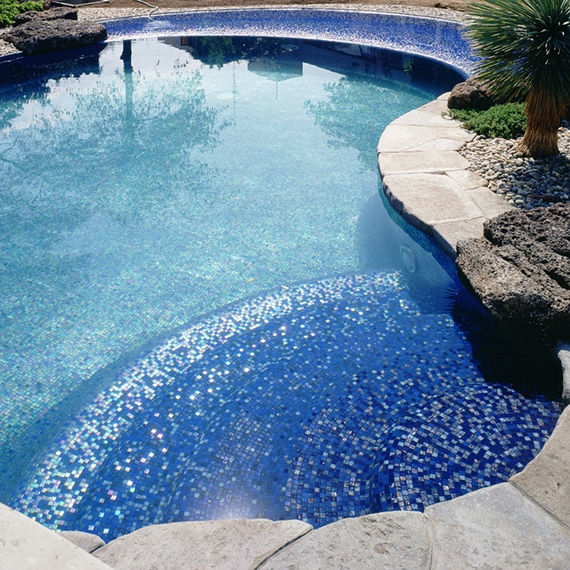 An Ocean of Possibilities
From classic mosaic to unique options like wood or stone look, shop our pool tile selection.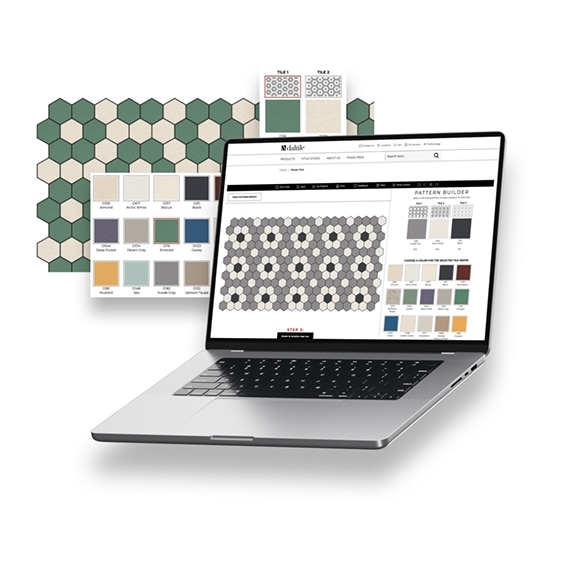 Mosaic Design Tool
Create your own one-of-a-kind masterpiece with our mosaic design tool.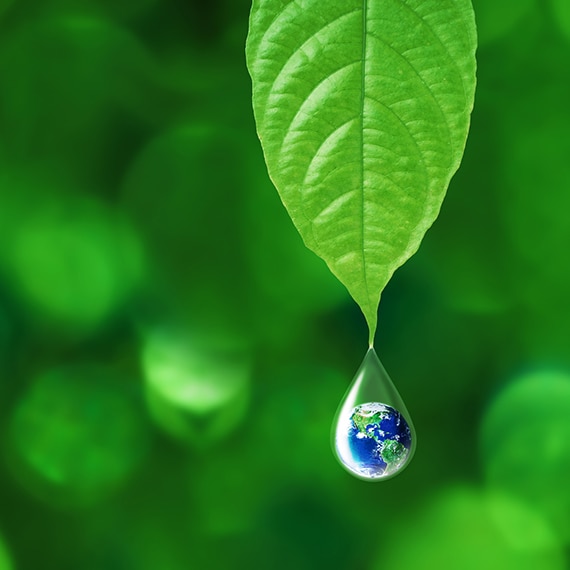 Earth-Friendly Tile
Learn how tile is good for the environment and reduces your carbon footprint.