WHAT'S TRENDING
Tile is more than just a great surface for the bathroom floor. From bold colors to subtle texture, our newest tile brings you dynamic design.
Discover what you can do with tile.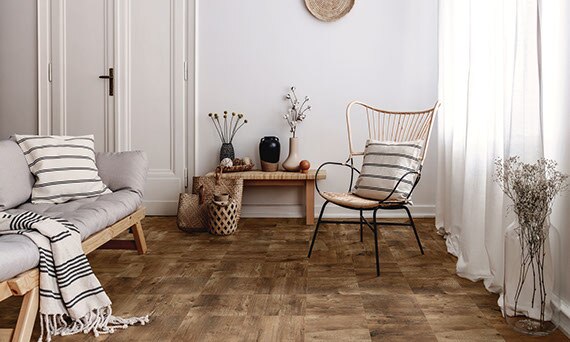 Biophilic design
Surrounded by pervasive technology, the gentle colors and textures of the natural world are a welcome sight. The attraction to nature in design surfaced as a leading trend in 2020.
Wholesome tile answers the call with beautiful wood looks, stone looks, and natural stone plus biophilic textures and patterns to soften the indoor landscape.
Trending Colors
Pantone announced Classic Blue as the 2020 color of the year and tile lovers rejoiced.
Daltile designers put heavy emphasis on shades of blue last year and planned even more for 2020.
Alongside white, black, and grey you'll see a lot of blue and a splash of elegant green in our new collections this year.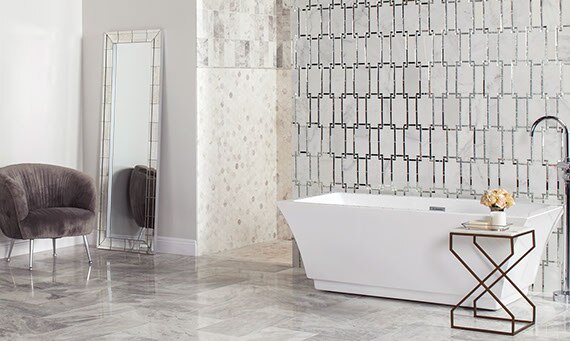 Cultural Influence
Global tile traditions are making a comeback in bold, patterned Moroccan-style mosaics in 2020.
Influences from the Far East, like origami and tangram puzzles, establish a whole new brand of geometrics in 2020.
Not just for the wall, look for these trends on the floor and as accents in all kinds of design.