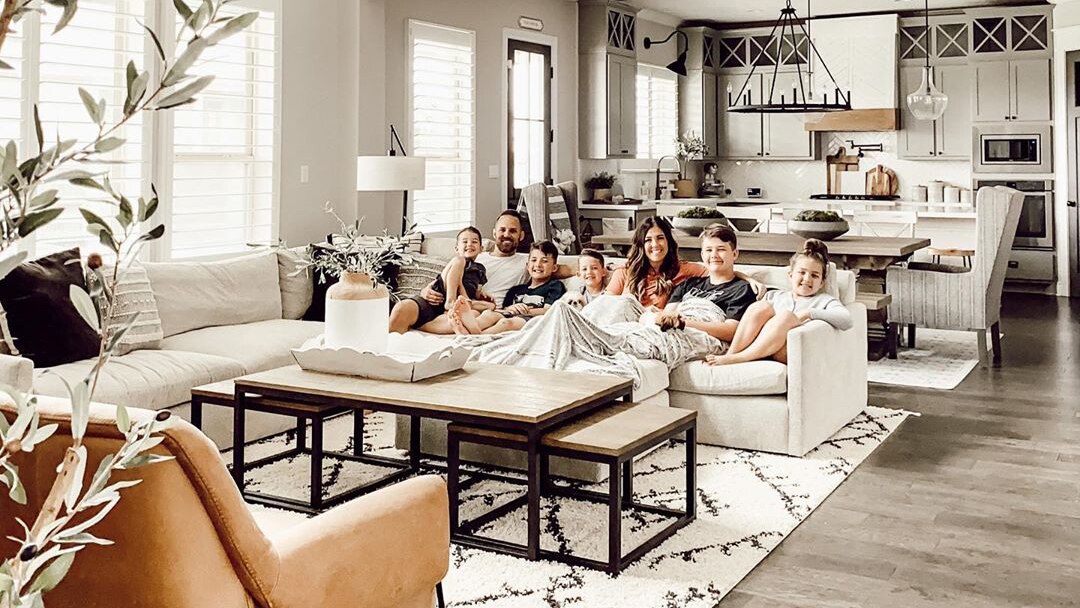 Our Faux Farmhouse
Holly, Brad, and their family love a good project. For several years, this DIY couple have been transforming their Austin home from a run-of-the-mill spec house into a personalized home that oozes comfort and customization. They began sharing their renovation journey on Instagram in 2016 as they took on the challenges of creating a modern farmhouse out of a suburban abode.
Daltile was pleased they took a fancy to our award-winning new product, RevoTile
™, a click-together porcelain tile that takes the guesswork out of flooring projects. Watch their master bathroom floor renovation from start to finish on Instagram.
Holly & Brad Discover RevoTile
Though Brad has ample experience DIY-ing tile, the discovery of RevoTile™ meant the master bathroom floor came together in half the time of traditional tile. It doesn't require mortar and simply clicks together over special underlayment called RapidPrep™. Because there's no thinset to wait for, they started grouting immediately after clicking all the tile together.

Watch the entire master bath DIY journey on their Instagram story.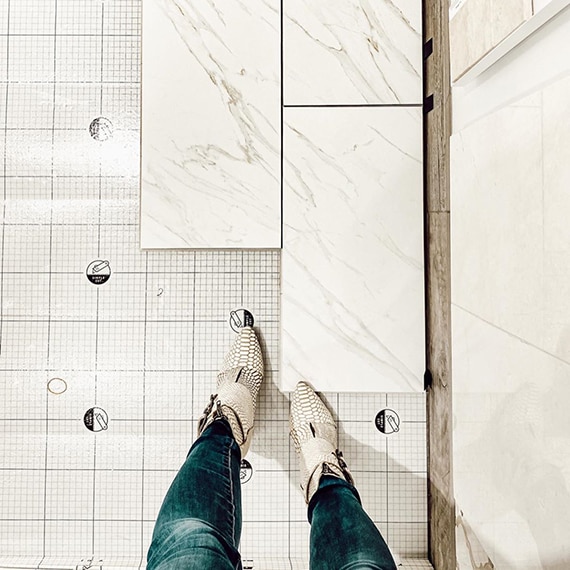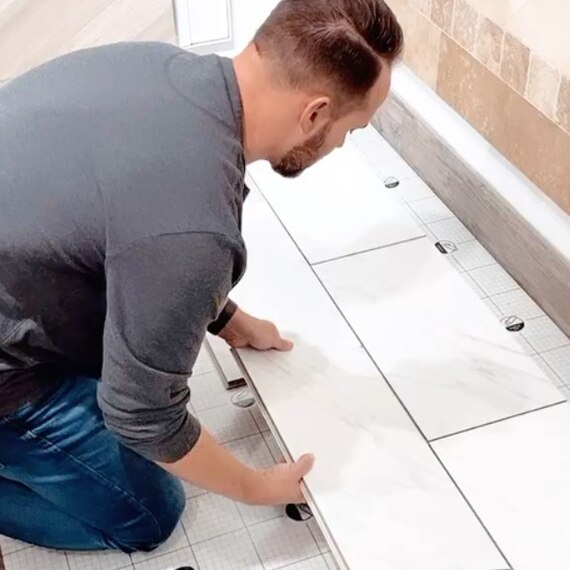 A Sublime Master Bath
The structure of the original master bath were excellent but just a few upgrades, including porcelain marble-look tile, took it to a whole new level. Installation doesn't get any simpler than with DIY-friendly RevoTile™.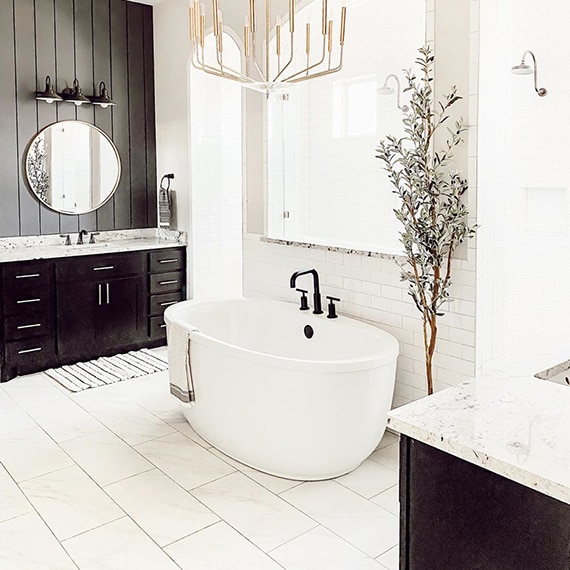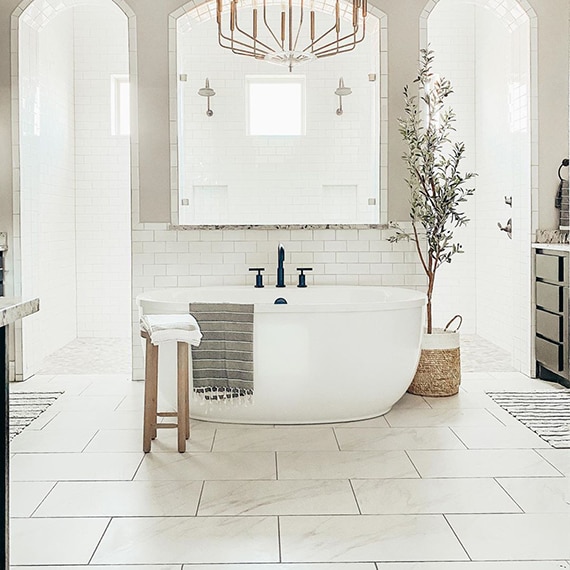 More RevoTile™ Options for Your Home
Join us on Instagram for more renovation success stories @daltile.
Follow Our Faux Farmhouse