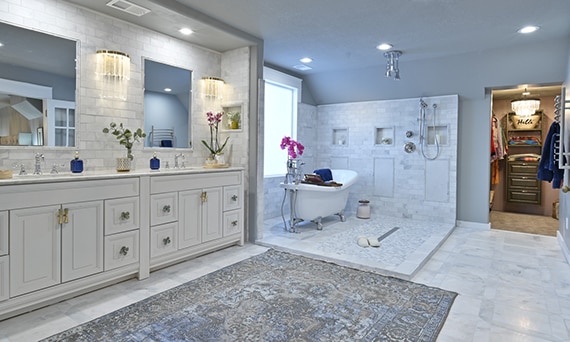 From floor to wall, this bathroom is bathed in natural stone.
The bathroom floor features marble Stormy Mist M048 12 x 12* honed, accented with 3 x 15 honed picket* tile. (* 12x12 tile and 3 x 15 picket sizes are no longer available in Marble Stormy Mist.)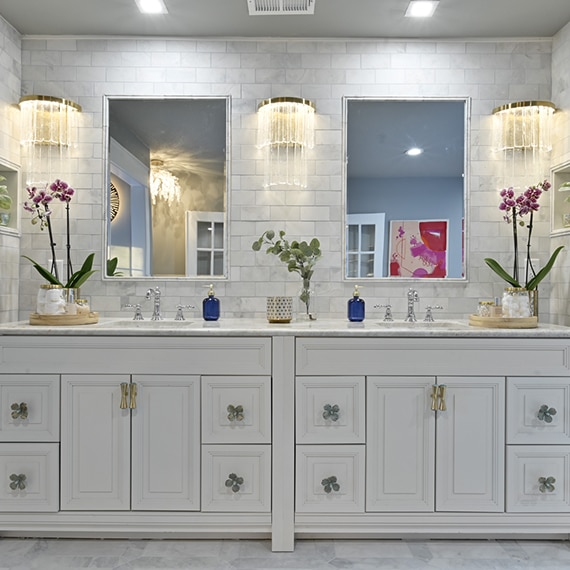 The vanity backsplash features marble Stormy Mist M048 3 x 6 Honed.
Natural quartzite Crystallize Q705 serves as a stunning countertop.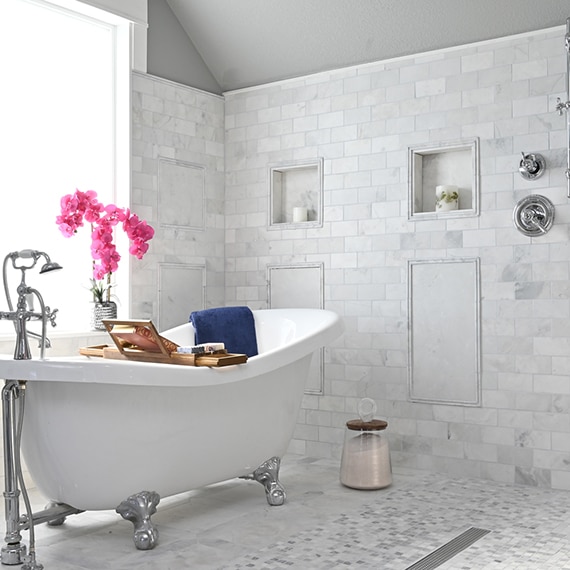 The shower wall features natural stone marble Stormy Mist M048 in 12 x 12* and 12 x 24* with 3/4 x 12 pencil rail trim. (* 12x12 tile and 12 x 24 sizes are no longer available in Marble Stormy Mist.)

Marble First Snow Elegance M190 1 x 1 mosaic serves as the shower area floor.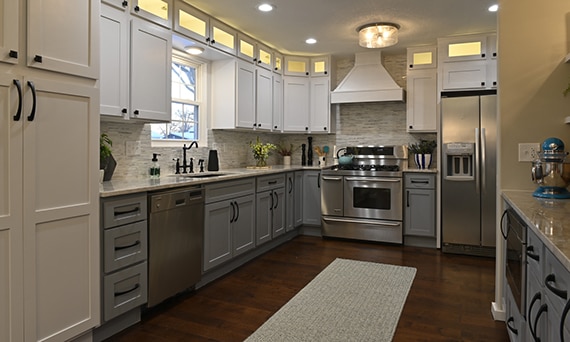 Kitchen and floating shelf backsplash feature natural stone marble First Snow Elegance M190 3/8 Random Mosaic.
This beautiful countertop is 3cm natural quartzite Crystallize Q705.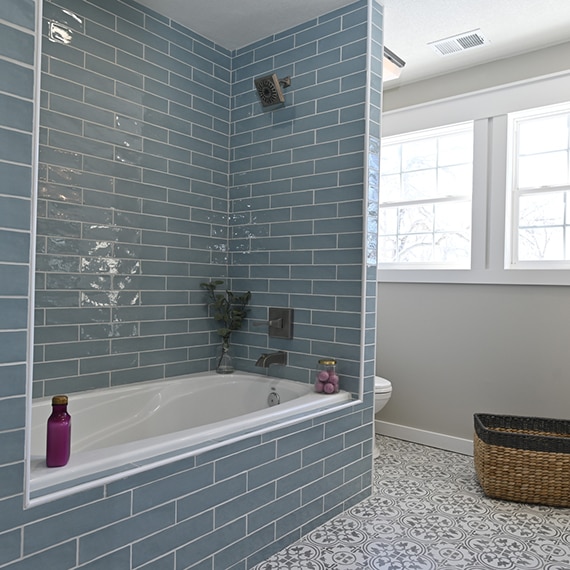 Bathroom floor feature Memoir ME20 Petal Gray Matte 12 x 12.
Shower walls & tub surround feature Artigiano AR98 Roman Skyline 3 X 12.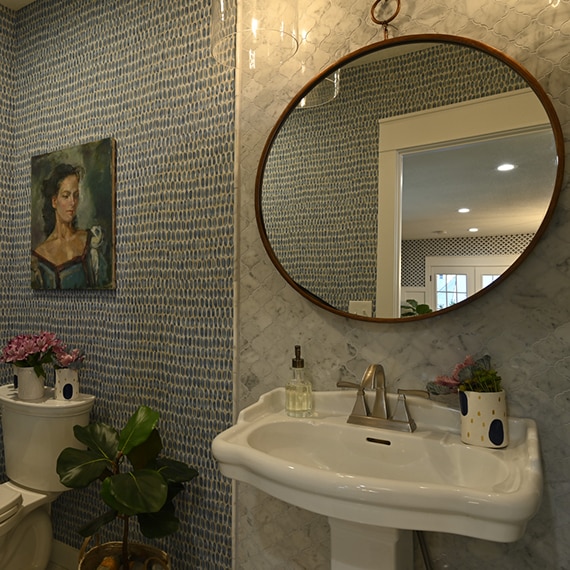 Half bath vanity backsplash features natural stone marble Carrara M701 Baroque Mosaic 13 3/8 x 13 3/4.
Floor (not shown) also features marble Carrara M701, in coordinating Hex Mosaic - Honed.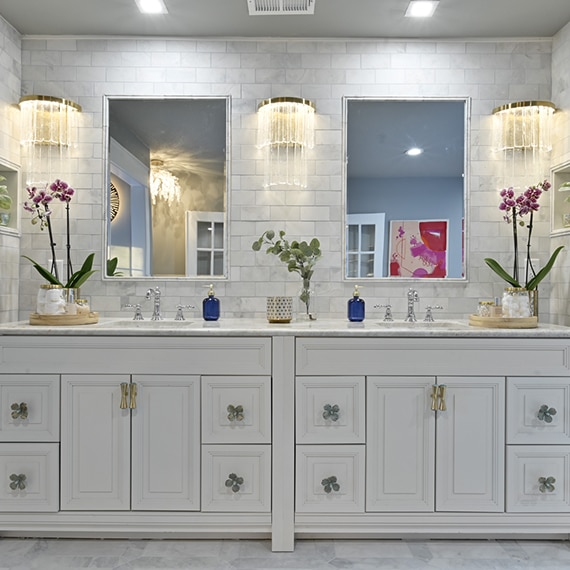 Tamara's Behind the Design Blog
Tamara Day shares her design process and tips renovating this house.
Ear to the Ground
Stay ahead of the crowd and learn the latest style direction with Tile Trend Report.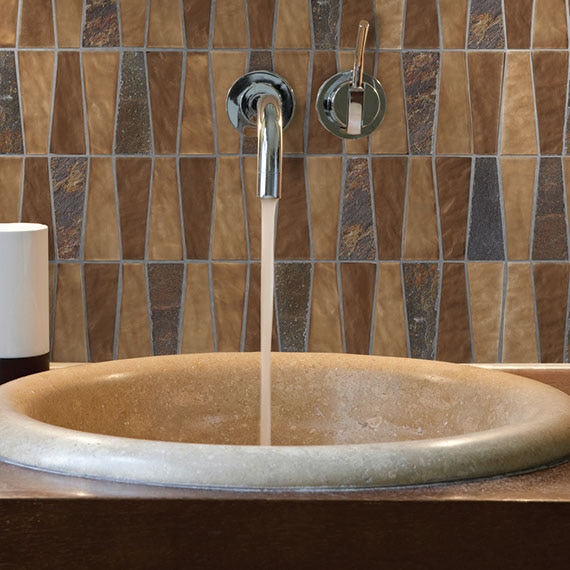 THINK OUTSIDE THE BOX
Arabesque, hexagon, geometric & more, explore our favorite uniquely shaped tile.
Up to $500 off!
Take advantage of this offer exclusively through Elite Statements Dealers!