Designing a Travertine Backsplash
A travertine backsplash can add an elegant and luxurious touch to any space. Its soft color tones and gorgeous natural beauty provide the perfect backdrop for any design. You can pair it with a design that's neutral overall, or build on it with colorful, bold elements. Either way, you'll be able to create a space that will truly amaze your guests. Here are some inspirational tips and ideas.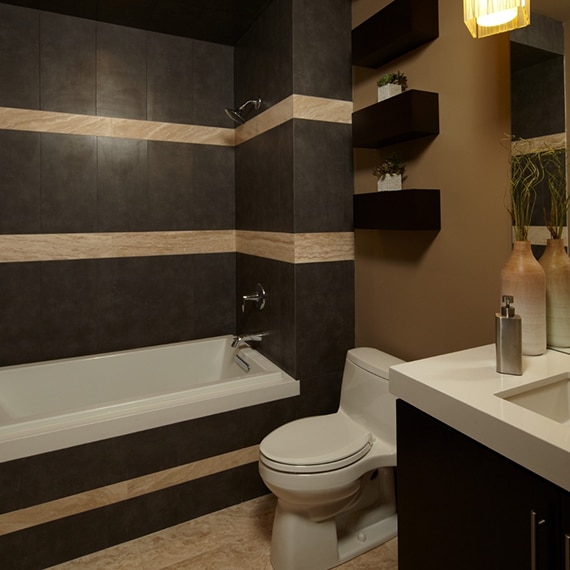 USING NATURAL TRAVERTINE
A real travertine backsplash becomes an immediate feature of any kitchen, bathroom, or bar area. This naturally occurring limestone-based stone is formed around mineral springs—especially hot springs. This creates neutral shades of color, which can match any design, and gorgeous natural pockets and striations.
Because the stone comes in many shapes, you can create just about any pattern. Consider going with a brick-joint, mosaic, traditional cross-cut square, or basket-weave pattern. You can also create your own tile pattern to personalize the design of your room. The versatility of travertine means you can let your imagination be your guide.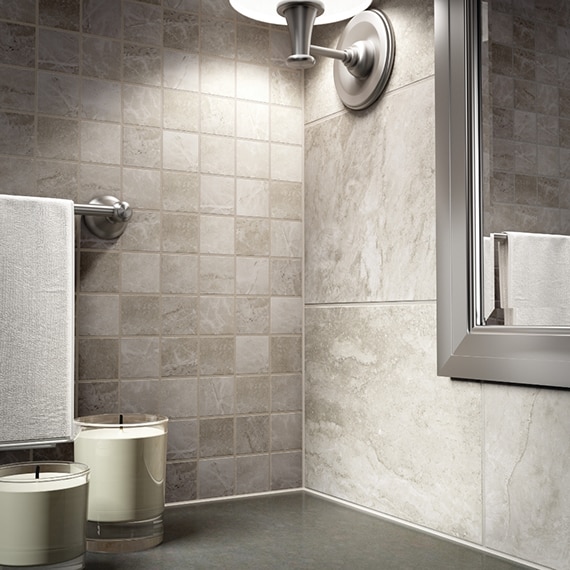 ACHIEVING THE LOOK WITH CERAMIC TILE
Some ceramic tiles are designed to give you the amazing look of travertine. Our travertine look ceramic floor and wall tile comes in varying shades allowing you to choose the perfect color for the design you want. We have travertine look ceramic tile that come in an assortment of shapes, sizes, and mosaics so you can create a unique backsplash.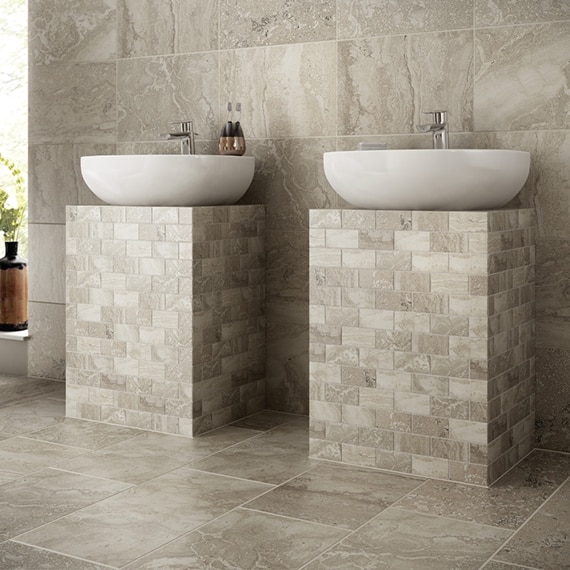 ACHIEVING THE LOOK WITH PORCELAIN TILE
Add a little gloss to any travertine-look backsplash design by going with glazed porcelain tiles. The slight sheen of glazed porcelain adds a bit of gleam to any room. Our travertine look porcelain tile feature the striations and slight color variations you find in the natural stone. Their straightforward cross-cut design also allows the beauty of the tile to shine through and stand out in any space.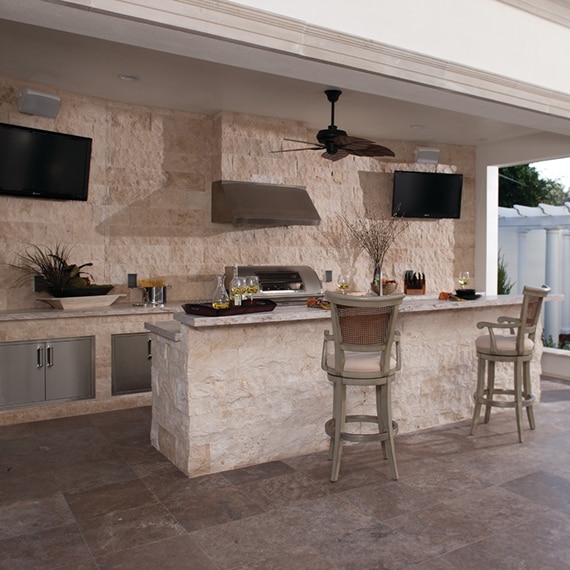 DESIGNING YOUR TRAVERTINE BACKSPLASH
A backsplash isn't just a backdrop. It can be a standout addition if you make the most out of the design. For instance, consider extending your backsplash around the entire kitchen or bathroom, or even down to the floor to create an amazing focal point. When you're working with a beautiful travertine tile, you can design a backsplash that you'll love for a very long time. When you're ready to choose the perfect travertine tile, head to your local Daltile retail dealer to check out the vast options in person.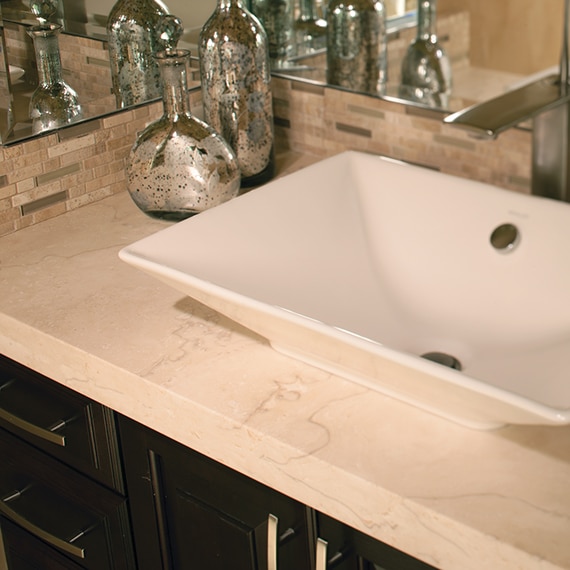 Browse all our Travertine
From rustic cleft to smooth and classic, view our vast selection of travertine backsplashes.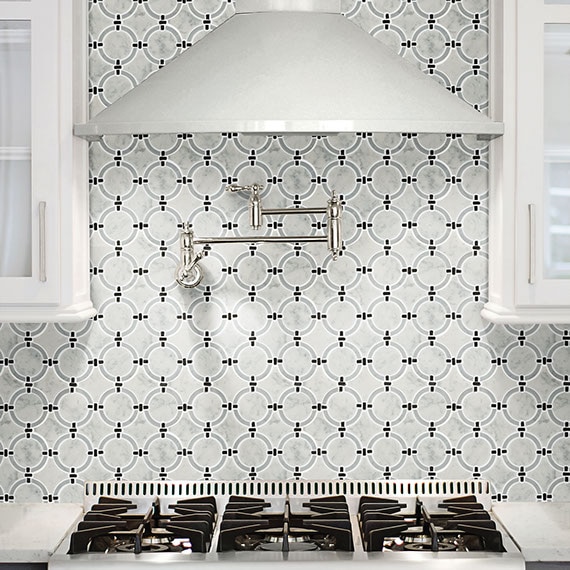 Natural Stone Backsplash
Our designers provide inspiration for natural stone kitchen backsplashes.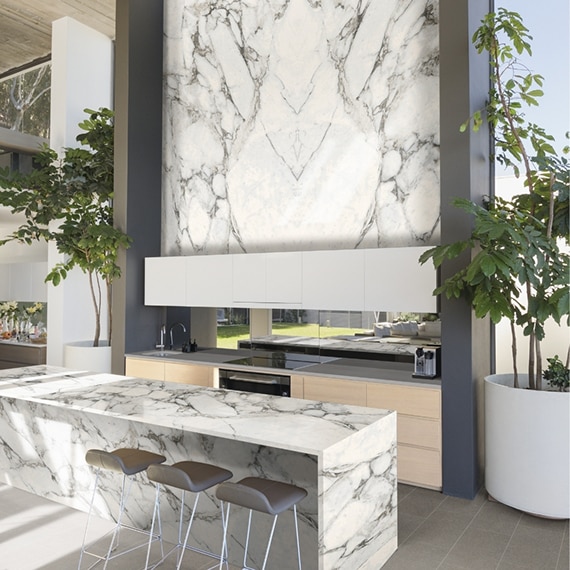 4 Cool slab Backsplashes
Consider seamless slab for a gorgeous backsplash that's easy to clean and maintain.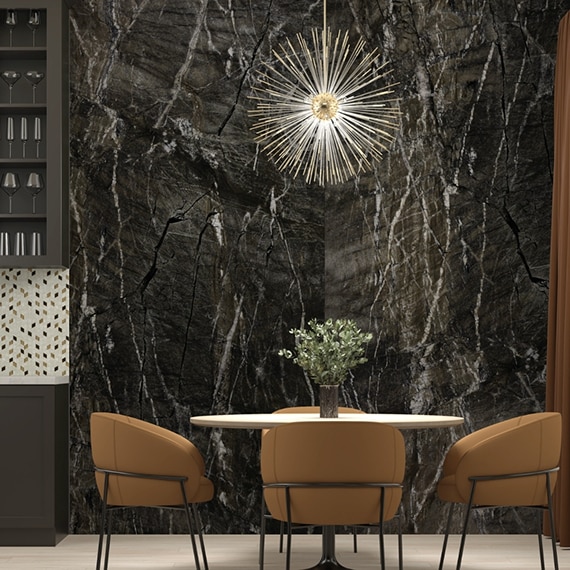 Your nearest stone center
Stop by a stone center to see beautiful natural stone in every type and style.