Grout Joints for Large Format Tile
Large tiles give you so much design freedom. Now, 12" x 24" is the new 12" x 12". And tile as large as 48" is becoming common. However, large tile can be challenging to install. Large format tile installation needs to be considered differently from regular tile installation. That includes grout joints too.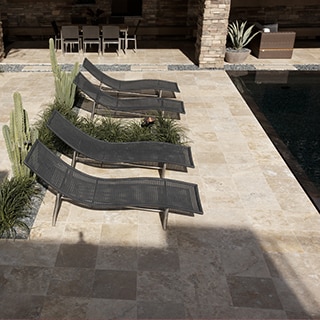 GROUT JOINT SIZE FOR LARGE AND HEAVY TILE
A sufficient grout joint gives the tile room to breathe—so to speak—for building movement and thermal expansion. It also allows for variation in the manufactured tile, different types of application, and warpage that may be present in large tile.
All ceramic and stone large format tile (greater than 15") requires a minimum 1/16" grout joint according to ANSI. Daltile recommends that large tiles have a 1/8" or 3/16" minimum grout joint for the most successful installation. The difference is not really noticeable visually, but can make a big difference to the quality of the installation.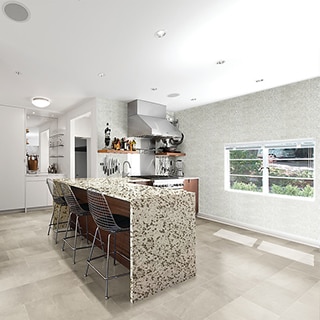 GROUT JOINT FOR STAGGERED BRICK JOINT PATTERNS
Tile longer than 15" tends to have slight variations to it that cause complications for successful installation in a brick joint pattern. If the overlap is placed at 50% like most brick joint patterns, the joint will bring together the ends of the tile (where there is less bowing) and the center to the neighboring tile (where the bowing is at its greatest) and that makes for a floor that will tend toward unevenness.
If the stagger of the brick joint pattern will be greater than 18", ANSI and Daltile recommend that the offset not be greater than 33% to avoid unevenness. Daltile also recommends a minimum grout joint of 3/16" to decrease any unevenness in large and heavy tile installations.
BEYOND THE GROUT JOINT
Installing large format tile is more than just getting the grout joint right. For more information about installation requirements read our expert advise, How To Install Large Format Tile.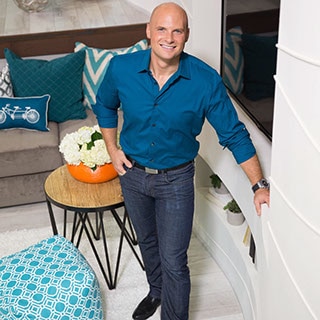 HOW TO CHOOSE GROUT COLOR
Should grout be darker than tile, lighter or match? Chip offers his guidance.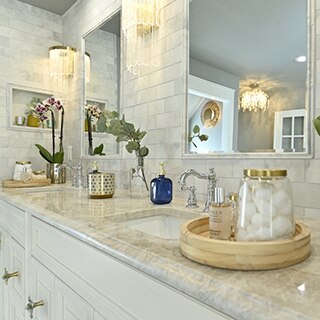 Which Grout is Best for My Tile
Leading grout experts share how to select the perfect type of grout for your tile.
Large Format Tile
From 16 inch tile and larger, browse our extensive collection of stunning large format tile.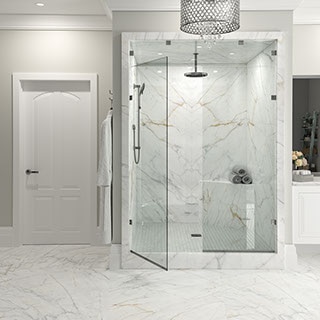 Large Format tile Showers
Shower designs that feature impressive large-format tiles make envied focal points.