Cottage
The new kitchen is the scene-stealer of this 1938 Cottage remodel. Tamara removed the rafters to create a cathedral ceiling. The lines in our natural quartzite island guides attention to the huge counter-to-ceiling window over the sink.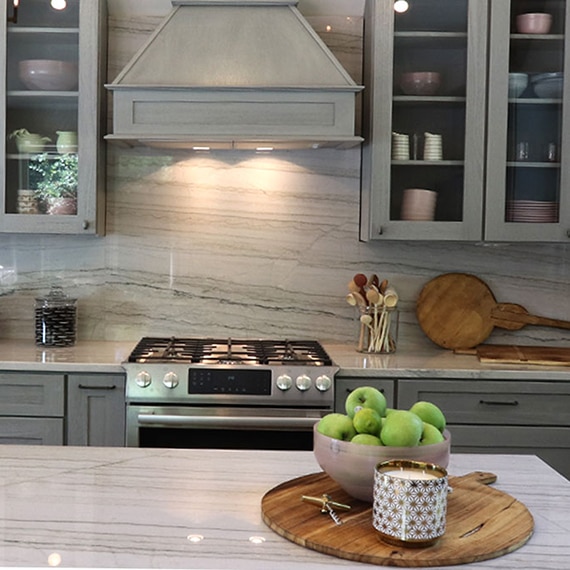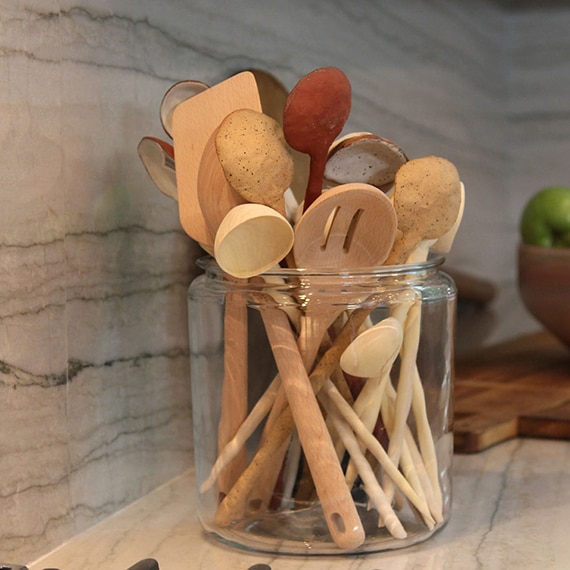 Kitchen countertops feature Natural Quartzite in White Macaubus.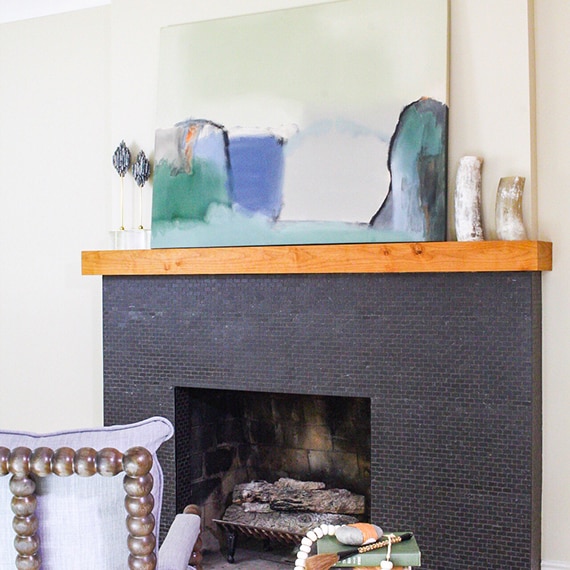 Fireplace features Diplomacy™ in Dark Grey DP03 5/8 x 1 inch brick joint mosaic.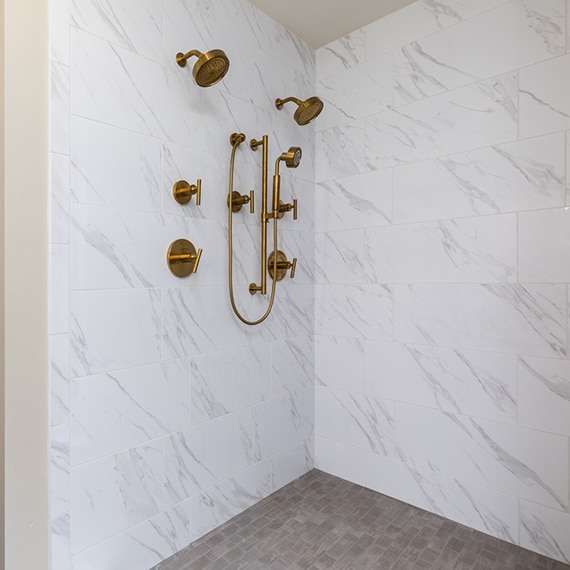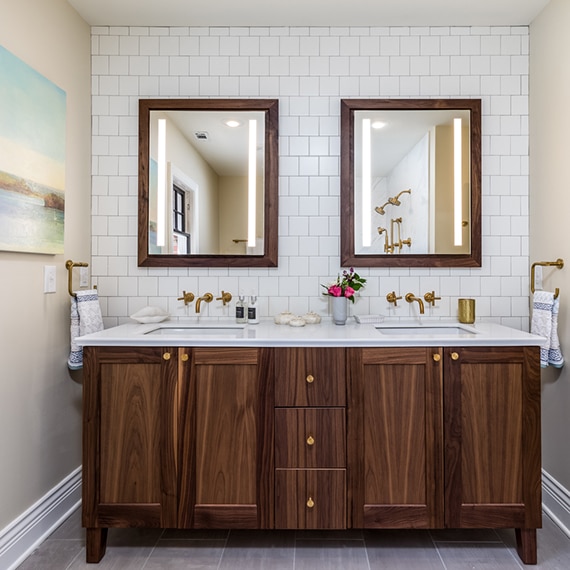 Floors feature Skybridge™ in Gray SY98* 12 x 24 inch tile. (This product is no longer available.)
Backsplash features Natural Hues™ QH63 in Pearl White matte 4 x 4 inch tile.
Shower wall features Florentine™ in Carrara FL06 10 x 14 inch tile.
Shower floor features Skybridge™ in Gray SY98 2 x 4 inch tile.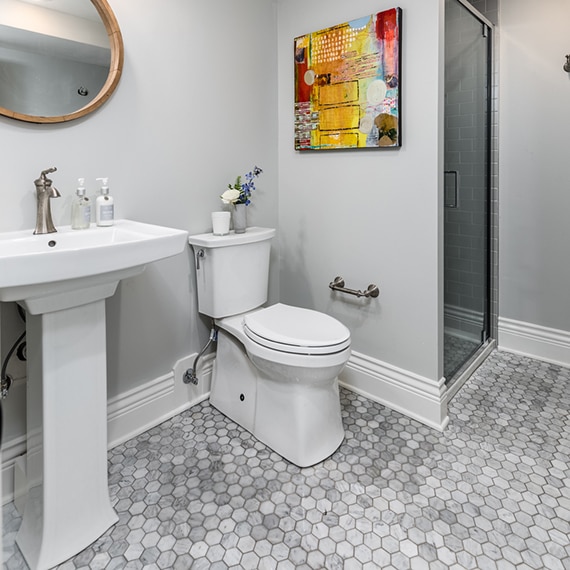 Floor features natural stone marble in Carrara White 2-inch hexagon mosaic.
Ear to the Ground
Stay ahead of the crowd and learn the latest style direction with Tile Trend Report.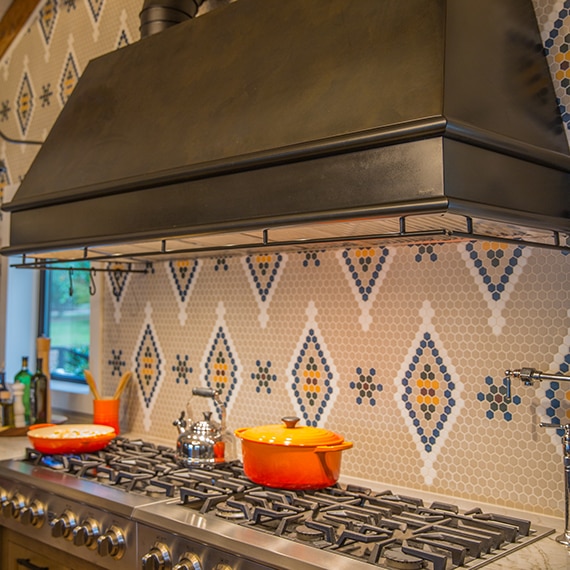 Mosaic Design Tool
Create your own one-of-a-kind masterpiece with our mosaic design tool.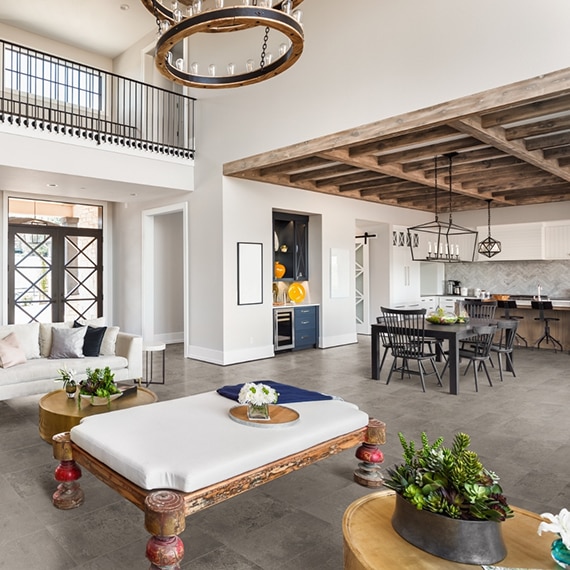 Modern Farm House & More
See some of the most popular design styles to consider for your home.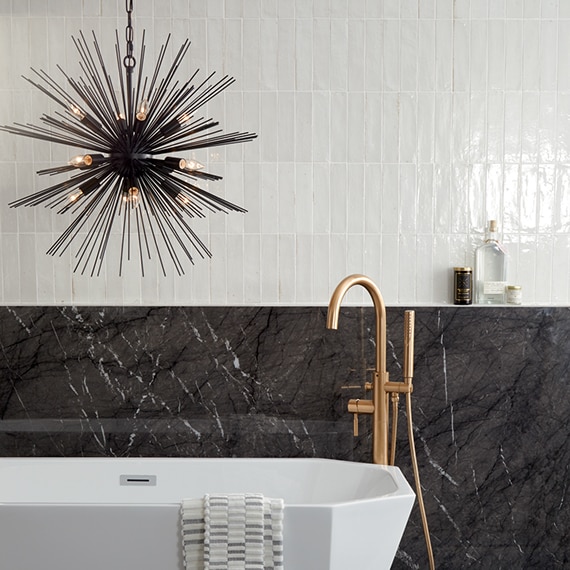 Make it Yours
Our designers offer their top 3 tips for making your space your own.
* This product is no longer available