Tips for Combining Tile Flooring Styles in Your Home
Installing several styles of flooring in your home is a worthwhile investment that will add texture and dimension to your space. Although tile can be blended with other flooring materials, mixing various types of tile offers many unique benefits. The number of types you choose to blend—whether ceramic, stone, concrete or wood-look tile—will be dependent on the style and size of your home. To add multiple types of tile flooring to your home, let's first discuss how it can be accomplished in a cohesive way.
Here are a few tips to help you get started on your design.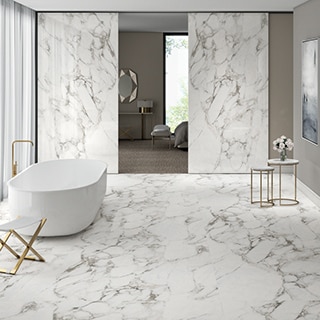 Select Practical Flooring Choices
The first consideration when selecting flooring is the purpose of the room and challenges the flooring will encounter.
For example, should the style of the flooring marry a fireplace, sofa, and statement chair? Will the flooring need to resist scratches from moving dining chairs?
Should the flooring be waterproof to

handle spills or be

slip resistant?
If you prefer light-colored tile throughout your home, it may not be practical in areas that will likely collect dirt, such as a mudroom or entryway. For larger homes, this area can have a bold, contrasting color to add visual interest. For smaller homes or open room plans, use the same tile in a darker shade to give your home a cohesive look while remaining highly functional.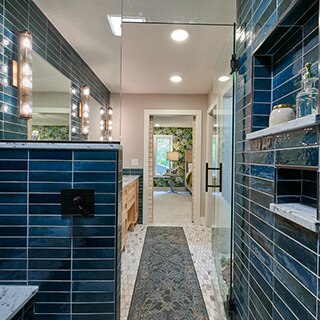 Mix Materials in the same Shade
Often, each space in your home will have its own unique ambiance. Your dream home design may envision an inviting living room, pristine kitchen, elegant dining room, and cozy bedrooms. The flooring for each room can perfectly convey the room's character and mood while maintaining a unified visual effect for the entire home. When flooring colors easily blend, the eye travels from room to room without interruption. This is easily accomplished by selecting different flooring materials within the same color family.
Regardless of your color scheme, Daltile has the largest collection of porcelain for your inviting living room, subway tile for your pristine kitchen, natural stone for your elegant dining room, and wood look tile for your cozy bedrooms.
We offer the same thickness across different types of tile, which provides consistent footing throughout the home. In addition, the smooth room transitions will give your home a more spacious feel.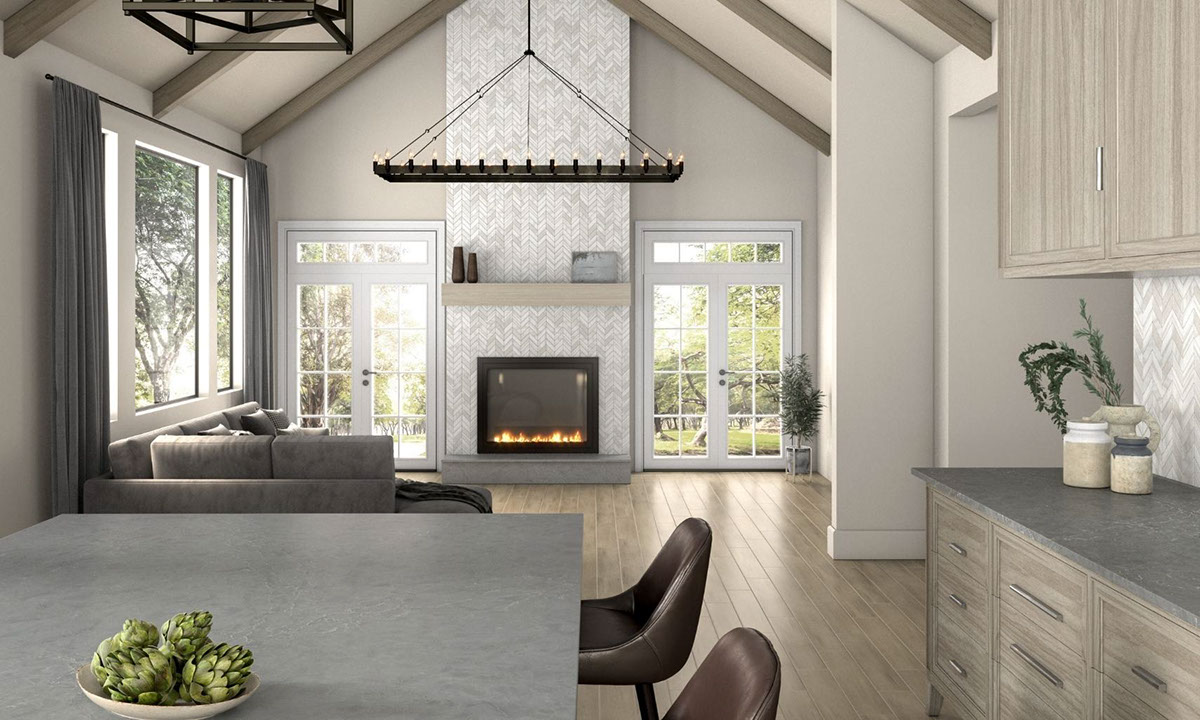 Stay Consistent in open-concept or small homes
In a small or an open-concept home, furniture groupings often separate the main living areas from one another. Laying one type of flooring throughout the open span creates a cohesive visual flow.
If the space features special elements, like a breakfast nook adjacent to the kitchen, consider using the same tile in different sizes to define these areas without creating too much contrast.
Visual consistency maximizes your home's square footage by making the expanse appear connected. However, flooring decisions should not simply focus on uniformity; practicality should be considered as well.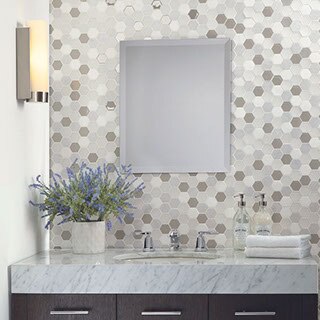 Shop Tile
Discover the products that have made Daltile the leader in the tile for 75 years.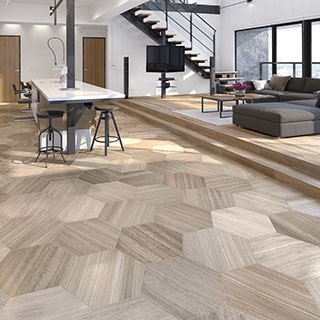 How Do I Choose?


Overwhelmed? This essential information can help you select the best tile for your project.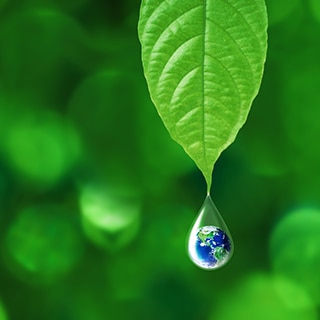 Earth-Friendly Tile
Learn how tile is good for the environment and reduces your carbon footprint.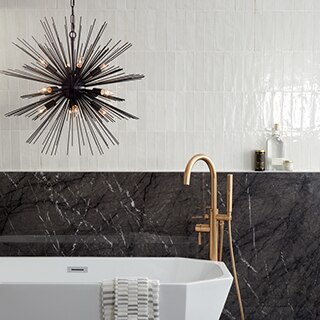 Make it Yours
Our designers offer their top 3 tips for making your space your own.