Tips for Adding Black Granite to Your Design
Black granite, which comes in an array of shades and finishes, is a great way to add a luxurious look to a kitchen, living room, or bathroom. This stone makes for an unbeatable classic interior design element. Here are some tips and inspirational ideas on how to add it to your design.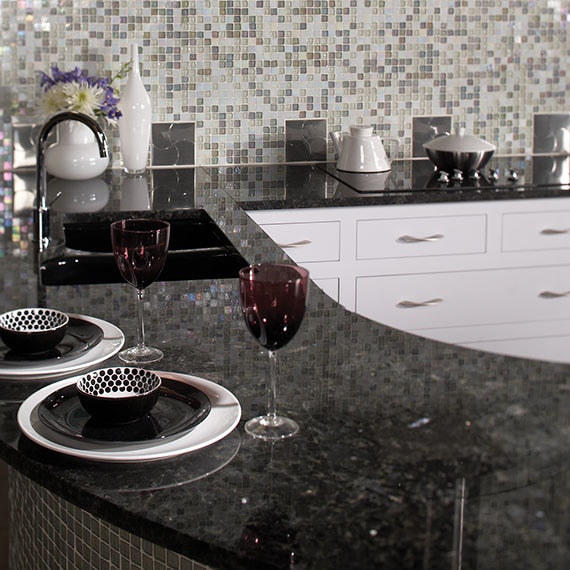 pair multiple shades of black
Why not pair two shades of black granite together in the same space? For instance, Absolute Black, which is also from India, can be used in a casual or sophisticated space, depending on the finish. Either way, this jet-black stone packs a powerful punch in nearly any room. A little goes a long way, so reserve a slab or two for a living room fireplace surround, mantel, or kitchen island to maximize impact. Think about pairing it with Impala Black, which is imported from South Africa and has a more varied surface that pairs well with granite that has a more consistent black color.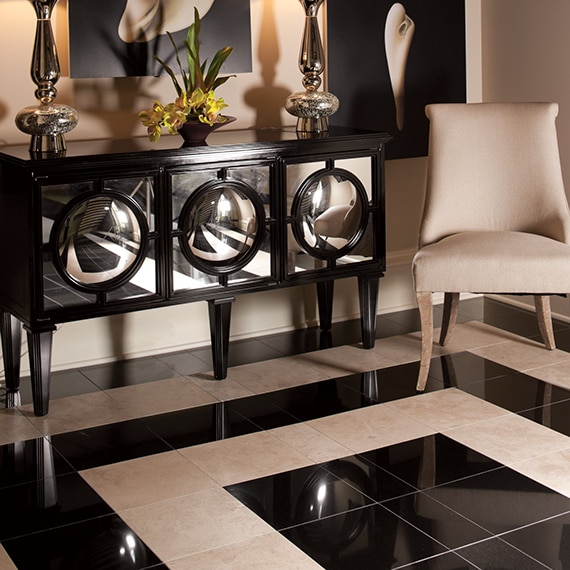 Add Instant Depth
Polished granite adds instant depth to any room. Its high-gloss, mirror like surface adds sparkle, and a little goes a long way. Use honed black granite for traditional kitchen countertops, and pair them with faux wood tile floors, stainless steel appliances, and white cabinetry. Honed granite adds a softer look, which is ideal for your kitchen or bathroom if the space already features metallic shades and other shiny surfaces. Honed granite might also be a good idea if your kitchen, living room, or bathroom has a lot of natural light because it softens light reflection.
Keep the Mood of the Space in Mind
Consider the mood you're after when you choose the perfect granite. For instance, Galaxy Black, which hails from India, features glittery metallic flecks. This stone might be an excellent choice in a stylish kitchen or a living room in an urban loft. The metallic flecks will reflect overhead lights in a kitchen or bathroom, or burning candles on a living room fireplace mantel, creating a lovely evening that guests are sure to be talking about for a long time. You can further enhance the mood with a black leather sofa and other matching pieces of furniture in a contemporary entertaining space, or you can soften the appearance of hard surfaces by adding faux fur throw rugs and blankets.

When you're ready to choose the black granite for your renovation project, head to your local Daltile retail dealer.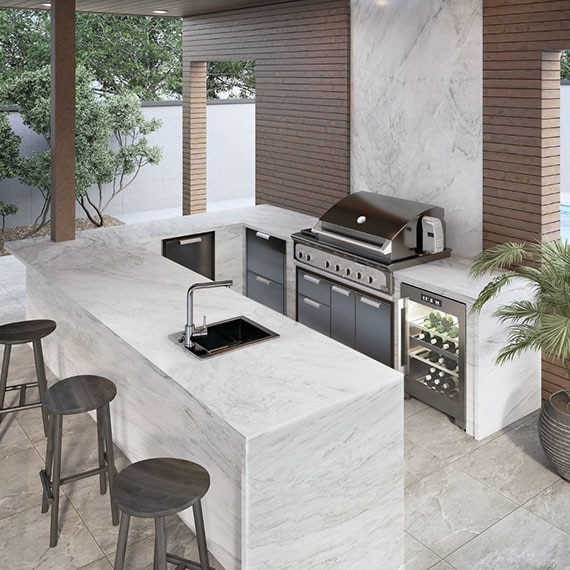 Browse Natural stone
For all of human history, natural stone has been the pinnacle of style and luxury.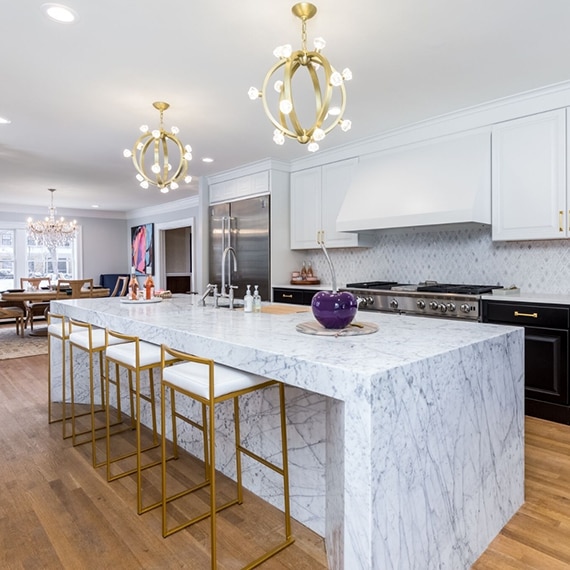 Shopping for Countertops
Selecting a countertop can be daunting. Chip Wade offers his top things to consider.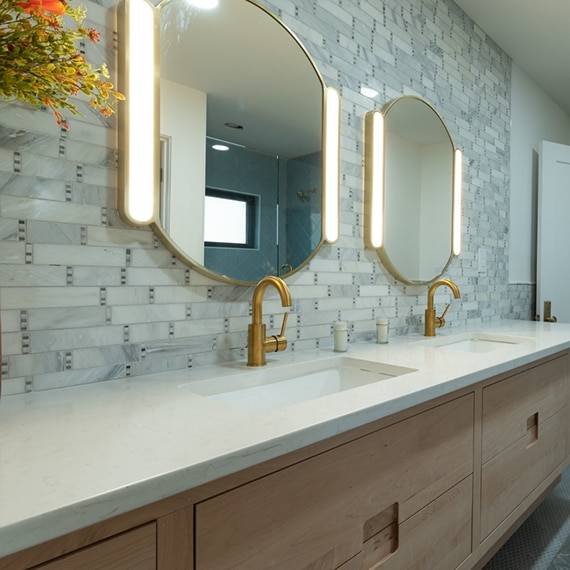 Best Bathroom
Vanities
What's the best bathroom vanity countertop? Chip Wade answers this common question.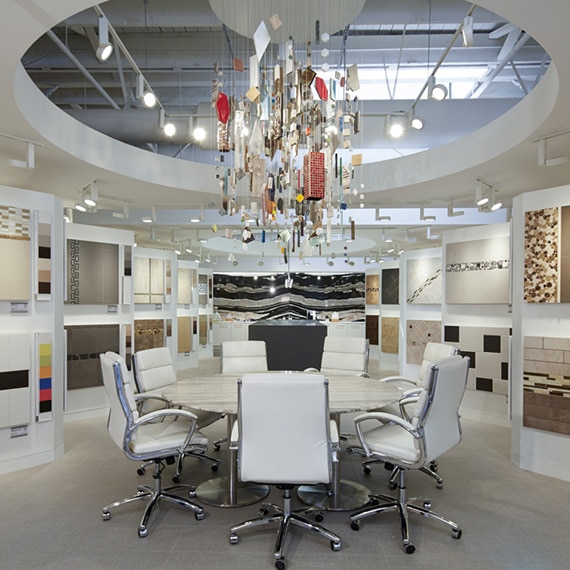 One-on-one Resources
Personalized attention (& free samples!) at our showrooms to help projects go smoothly.