Countertop | Floor | Wall
Keystones
Keystones
As a prominent product for years, the Keystones collection regularly introduces new shades and sizes for the freshest options and even more design flexibility.
Explore Colors in this Series
For additional information on technical details and general information, refer to the documents below.
Documents
Click or tap a pdf document below to view OR select one or more pdf documents to download.
---
Redefined
It's a celebration of color and patterns with Keystones™ through ColorBody porcelain mosaics from Daltile. Created with continuous color throughout the product, this collection proudly introduces a well-rounded class of shapes, sizes and patterns with our newest addition, the textured Criss Cross surface pattern. From floors and walls to countertops, patios and pools, create custom designs perfect for any space. Add stylized borders and corners for a finishing touch and unified look.
Suitable for exteriors, interiors, pools, flooring, walls, countertops and beyond
Available in multiple sizes and fresh, new color blends for countless styling options
Synchronizing the color of the body lessens the visibility of any impact chips, which may occur. The color remains consistent throughout the tile.
Create patterns and unique, custom designs to personalize your space.
Stylized borders and corners add the perfect touch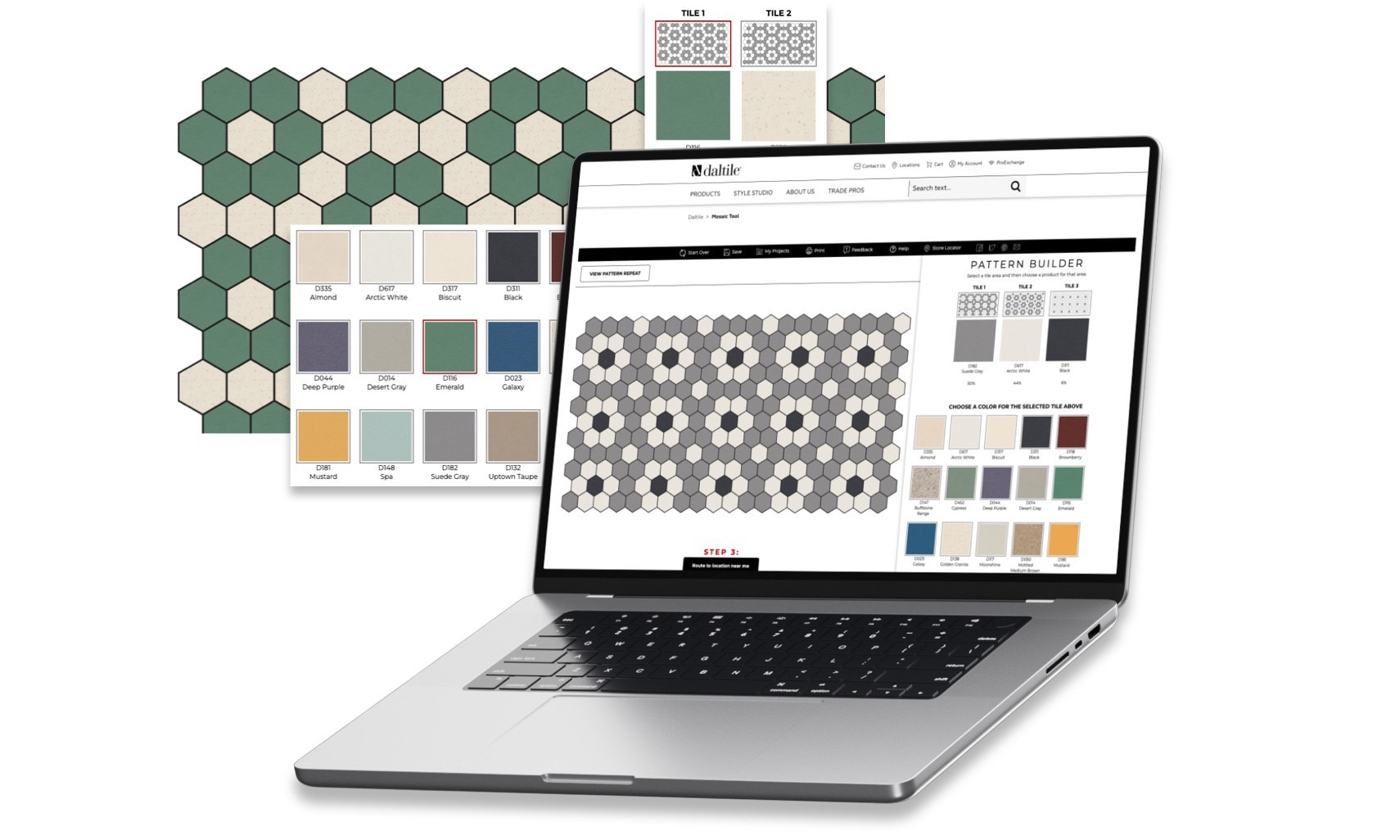 Mosaic Design Tool
Create your own custom, random blends or design your own patterns with unique color ratios with our mosaic design tool. This tools allows you to use Keystones™, Color Wheel™ Mosaics, and Color Wheel™ Retro to create your own one-of-a-kind mosaic tile.
Our custom designer lets you save your designs to your computer, print, and share via email or social media.
Explore More