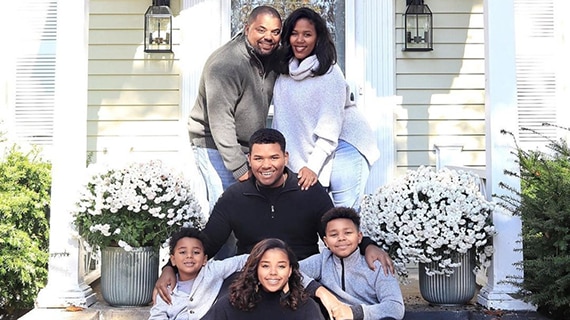 Made by Carli
Carli and her family are currently renovating a beautiful 1945 Rhode Island home. Carli believes that your home is your haven and should be a calming and welcoming space, so she infuses her designs with neutral colors, modern design and lots of charm.
A Kitchen Renewed
A new kitchen countertop can renew the energy in your home, and it is an easy way to achieve a minimal remodel with a huge impact! For her kitchen, Carli chose a natural stone countertop in the color Mont Lucia, which extends up the wall, creating a beautiful backsplash. This natural quartzite collection includes traditional, highly varied colors and natural cleft finishes along with more contemporary options. With this natural color and elegant veining, Carli's kitchen countertop has captivated her audience and all her guests. To see for yourself, visit Carli's Instagram!
Before
After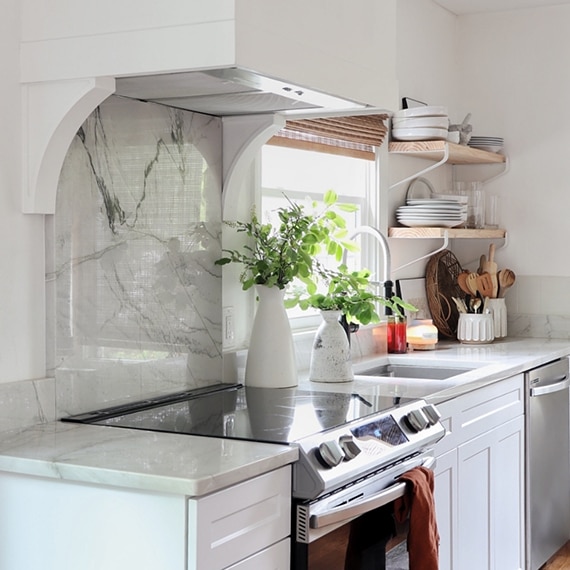 Join us on Instagram for more renovation success stories @daltile.