Stone Countertop Maintenance & Sealing Made Easy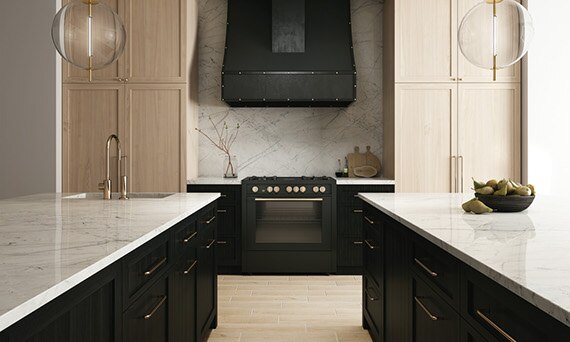 Your stone countertops can look amazing and last a lifetime with the right stone countertop maintenance. Here are the basics.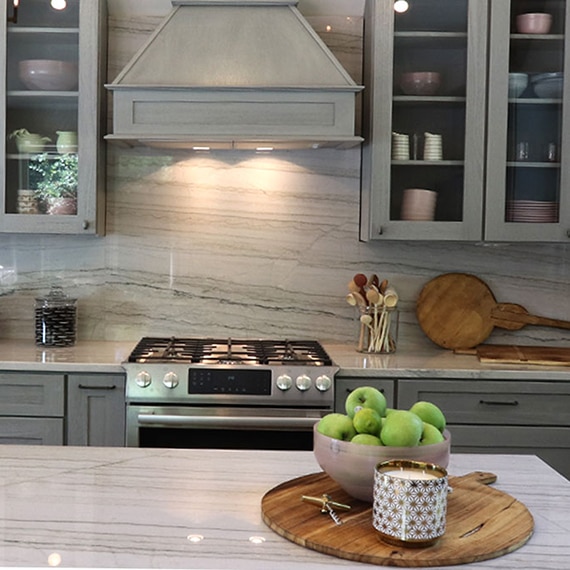 ROUTINE CARE
Use neutral cleaners on stone countertops for daily cleaning. Dilute concentrated cleaners and apply with a spray bottle then clean with a soft cloth. Do not use any cleaners that contain bleach, acid, or ammonia on stone as they may etch and damage natural stone.


Concentrated and pH balanced cleaners can be used full strength for spot cleaning as needed. These cleaners will not negatively affect sealers on the stone or other coatings. You can use soft bristly brush or sponge to agitate tough spots.


If your stone is textured like travertine or any stone with a finish that isn't smooth, you may need to modify your cleaning method a bit to get any uneven areas clean.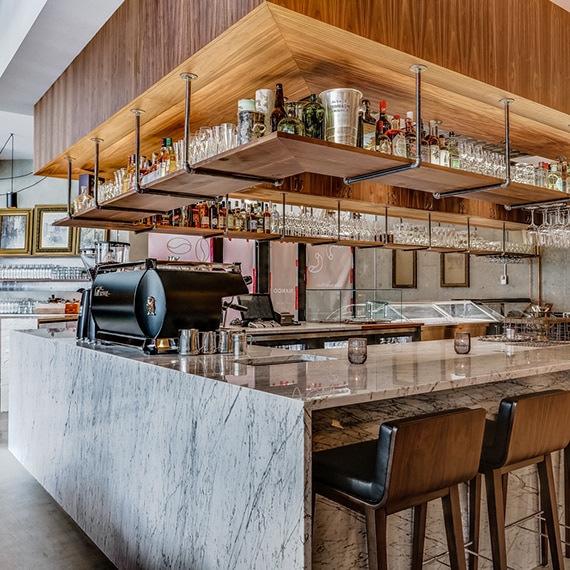 HEAVY DUTY CLEANING
Occasionally, it's good to give your stone countertops a deep clean. Use a heavy-duty stone cleaner and degreaser. This will remove buildup of grease, dirt, waxes, and grime. Be sure to use a cleaner that is designed for stone.


Follow the manufacturer directions for the cleaning product. Use a cloth of soft-bristle brush to clean the countertop then remove dirty solution and rinse with clean water. Buff dry. Never leave liquids on your stone countertop for too long. All stone is porous and will absorb liquid if it is left to sit.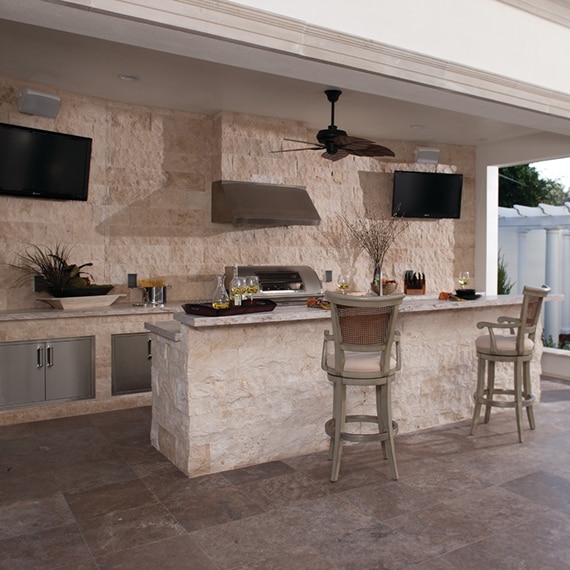 SEALING STONE COUNTERTOPS
Sealing stone countertops is a necessity to keep it looking great. Your counter may have been sealed before it was installed but it should be resealed regularly, about every one to two years depending on the durability of the stone.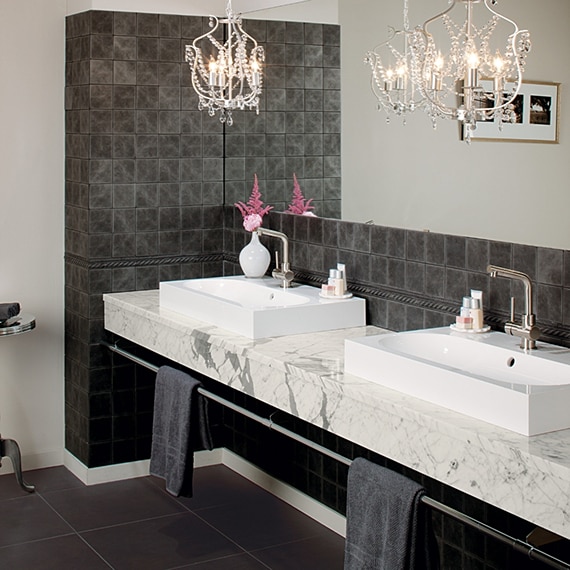 HOW TO SEAL COUNTERTOPS
Remove any old sealer that remains on your countertop with a sealant stripper designed for stone countertops. Select the appropriate sealer for your countertop and apply per the manufacturer instructions.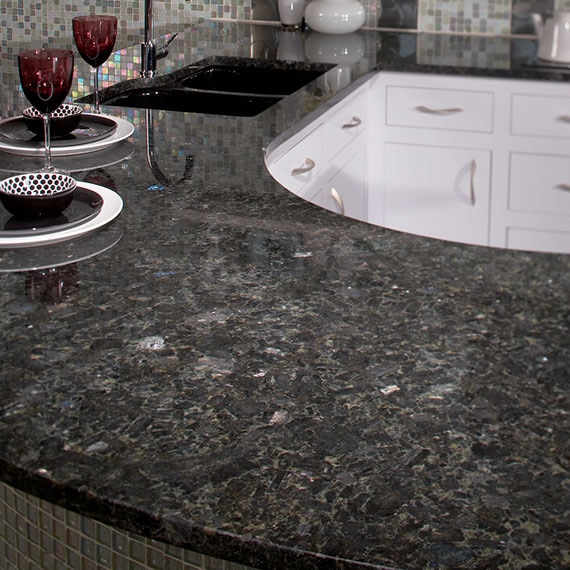 Stone counters How-To
From daily care to maintenance, read details for natural stone countertops.
Stunning Countertops
From quartz to natural stone to large-scale porcelain, see our massive variety of countertops.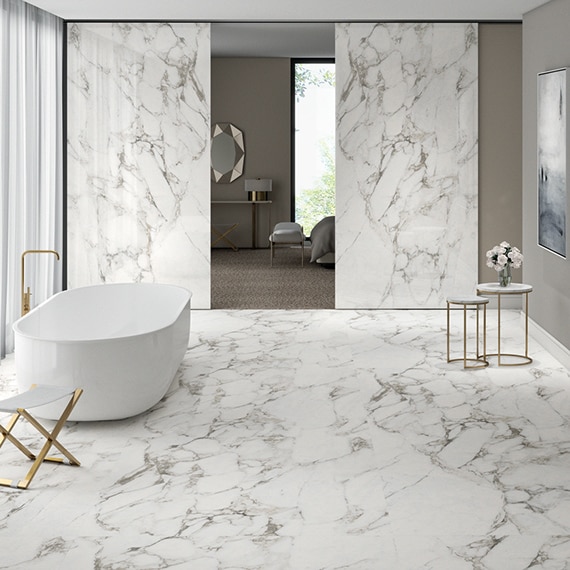 Extra-Large Slab Inspiration
Unrefined, enchanted, limitless - expand your vision with slab surfaces.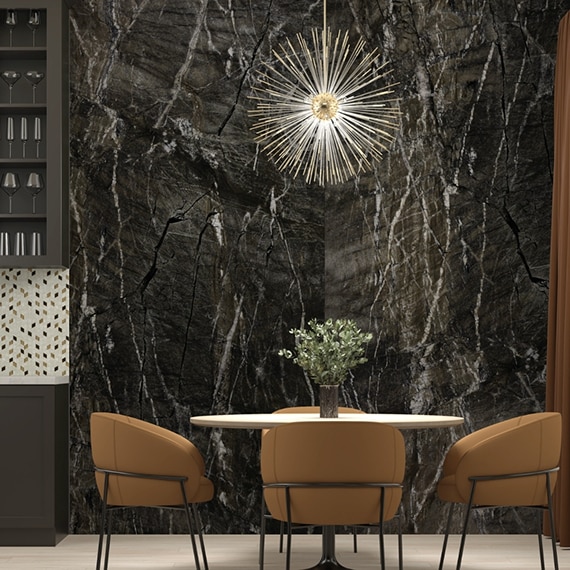 Your nearest stone center
Stop by a stone center to see beautiful natural stone in every type and style.