How to Clean Quartzite Countertops
Wondering how to clean quartzite countertops? Cleaning quartzite countertops correctly will keep them looking beautiful for many years to come. We stopped by to talk to the Daltile stone product development team and asked them about cleaning quartzite countertops. Here's what they said.
"Quartzite is a naturally occurring metamorphic rock that, through heat and pressure over time, creates a hard and dense stone with all the beauty of marble but responds more like granite. Quartzite might seem indestructible, but it's not. The maintenance is very minimal and requires care similar to that of granite."
What does that mean exactly? The stone team had an answer for that too.
"We recommend using a non-acidic, low pH cleanser such as mild soap and water or stone-specific cleaners easily found at your local retailer."
They also mentioned that not every quartzite has exactly the same makeup and you should always ask your sales rep if quartzite is right for your application.
As with all stone, quartzite countertops should be sealed and resealed periodically (about every one to two years depending on usage).
Decrease stains and damage with:
- use of coasters for glasses and mugs
- immediate cleaning of potentially staining substances (citrus, vinegars, wine)
- removal of debris
- use of hot pads and trivets
Stone Cleaners:
- Should be pH neutral
- Can be diluted or concentrated for different soil levels
- Should not strip the sealer
Recommended Cleaners:
- DuPont™ StoneTech® Professional Stone & Tile Cleaner

- DuPont StoneTech KlenzAll (stain remover)
- DuPont StoneTech Professional Heavy Duty Coating Stripper
- Aqua Mix Sealer and Coating Remover
- DuPont StoneTech Professional Bullet Proof (sealer)
- Aqua Mix Sealer Choice Gold (sealer)
Find more information in Care & Maintenance of Natural Stone.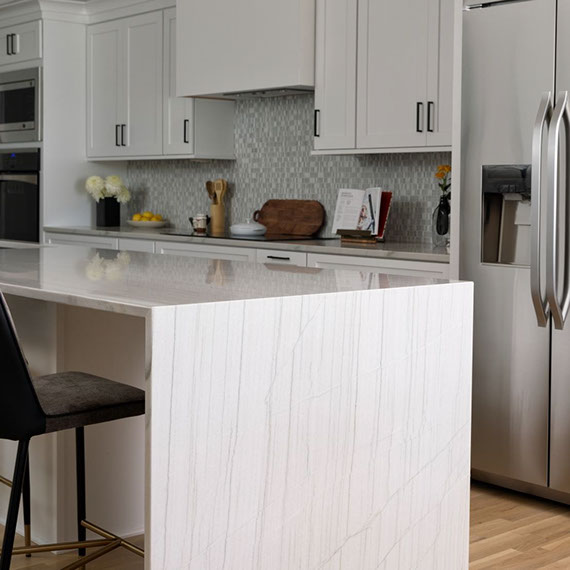 Natural Quartzite
From light to bold, see all our infinitely beautiful, immensely durable natural quartzite.
Caring for Natural Stone
From routine care to sealing countertops, keeping natural stone beautiful is easy.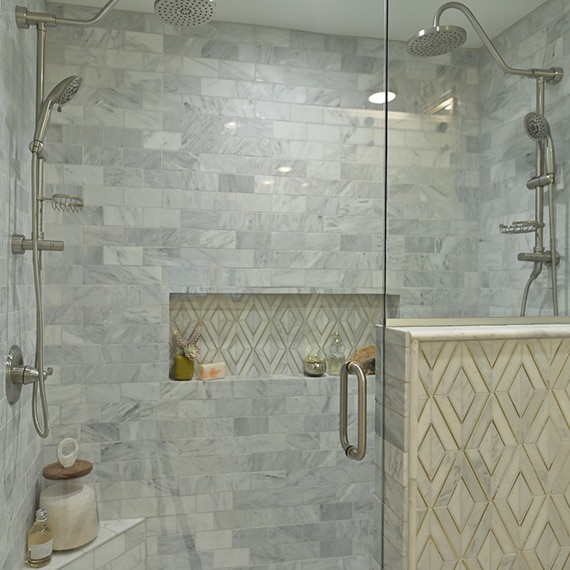 Natural stone Shower
Our award-winning designers offer expert advice for luxurious natural stone in the shower.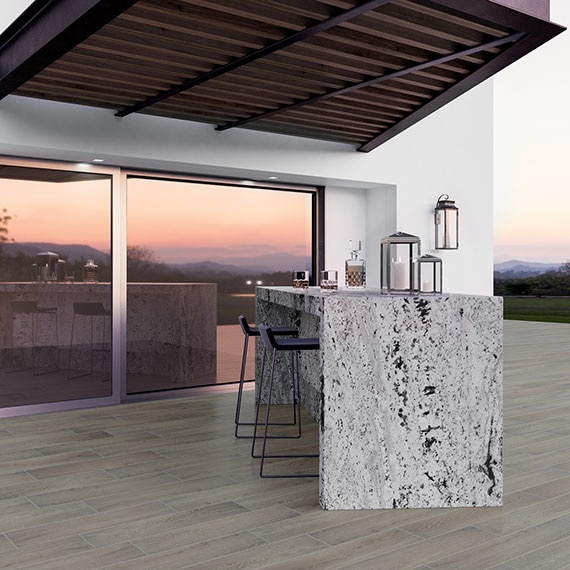 Outdoor countertops
See our collection of countertops strong enough to withstand the elements.