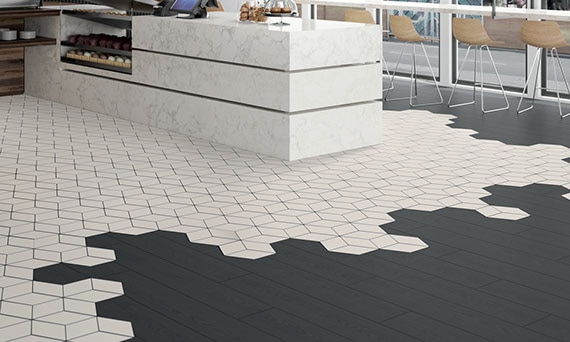 FEATURED TILE SHAPES
Dress up your design with specialty shapes like arabesque, fish scales, or raindrops.
A feature wall or backsplash covered with a specialty shape becomes the visual center of your space.
mosaic Designer Tool
Our mosaic design tool allows you to use Keystones or Color Wheel Mosaics to create unique patterns, color ratios and one-of-a-kind designs.
The custom designer also lets you save designs to your computer, print, or store in a "My Projects" account. Share completed designs via email or on social media. Create your own custom, random blends. Design your own patterns with unique color ratios