Jefferson House
Tamara transformed this kitchen by removing a wall, staircase, and 3 doors and creating a new peninsula with our ONE Quartz Surfaces®. This gorgeous quartz was also used to renovate the master bathroom.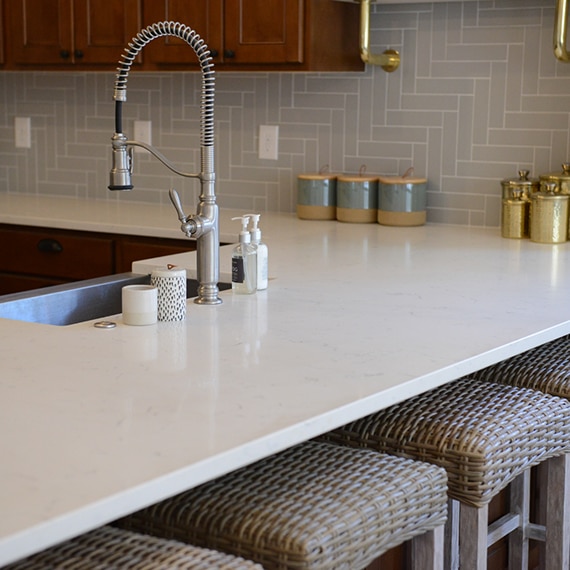 Kitchen countertop features ONE Quartz Surfaces® polished Luminesce NQ75 (this color is no longer available).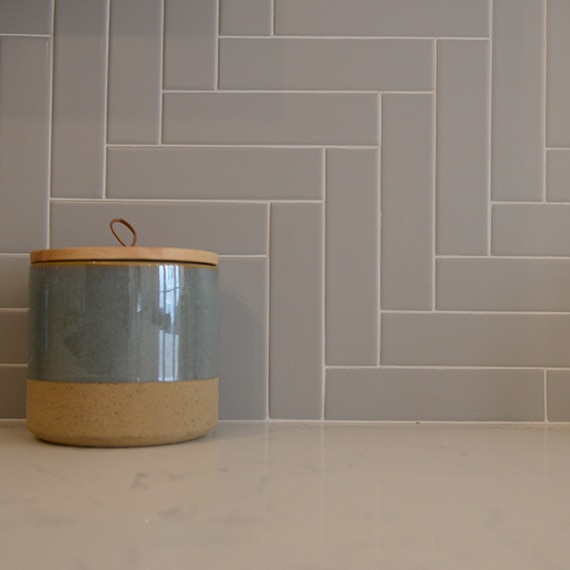 Backsplash features matte Desert Grey X714 from our Color Wheel™ Linear collection.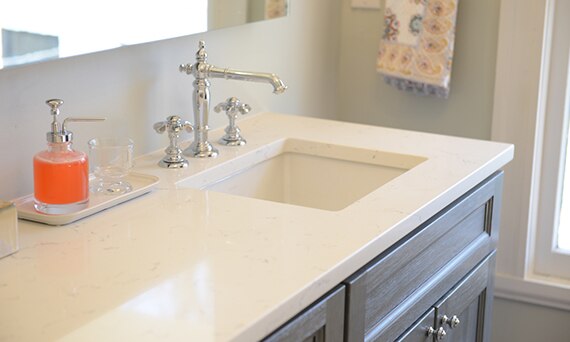 Master bathroom vanity features ONE Quartz Surfaces® Luminesce. (This color is no longer available.)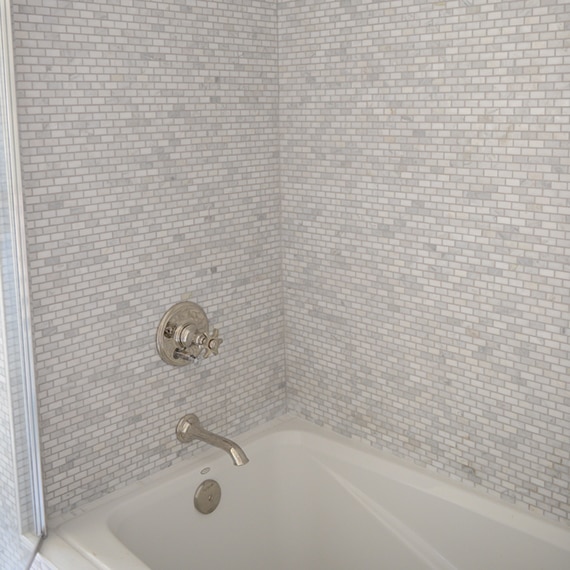 Shower walls feature natural stone marble in Venetian Calacatta.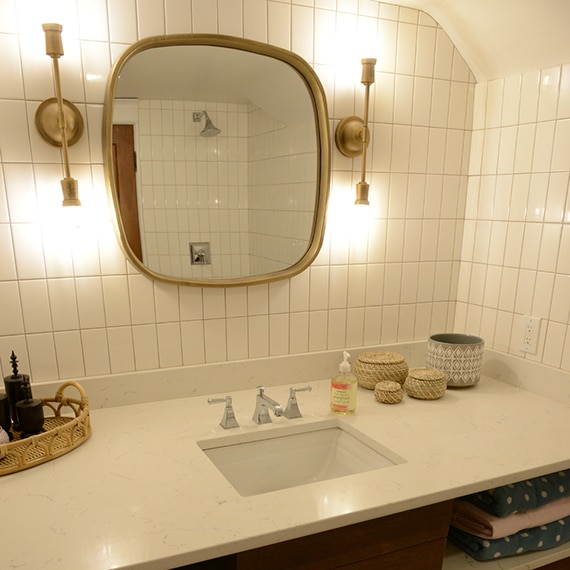 Bathroom walls feature 3x6 white subway tile in a linear vertical pattern.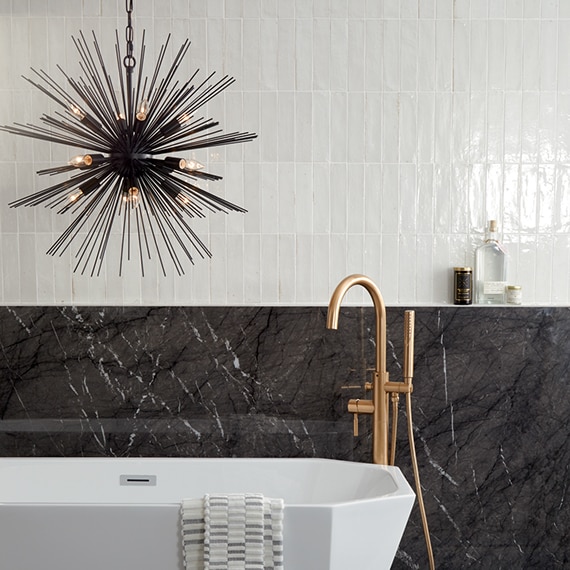 Make it Yours
Our designers offer their top 3 tips for making your space your own.
Tile Your Way
Discover a wide array of personalized services for a tile installation like no other.
Bathroom design Refresh
Some simple bathroom design ideas can transform your space in a big way.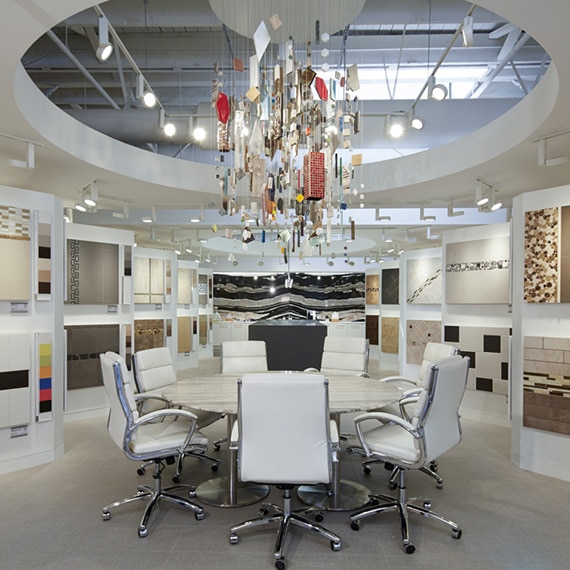 One-on-one Resources
Personalized attention (& free samples!) at our showrooms to help projects go smoothly.
* This color is no longer available